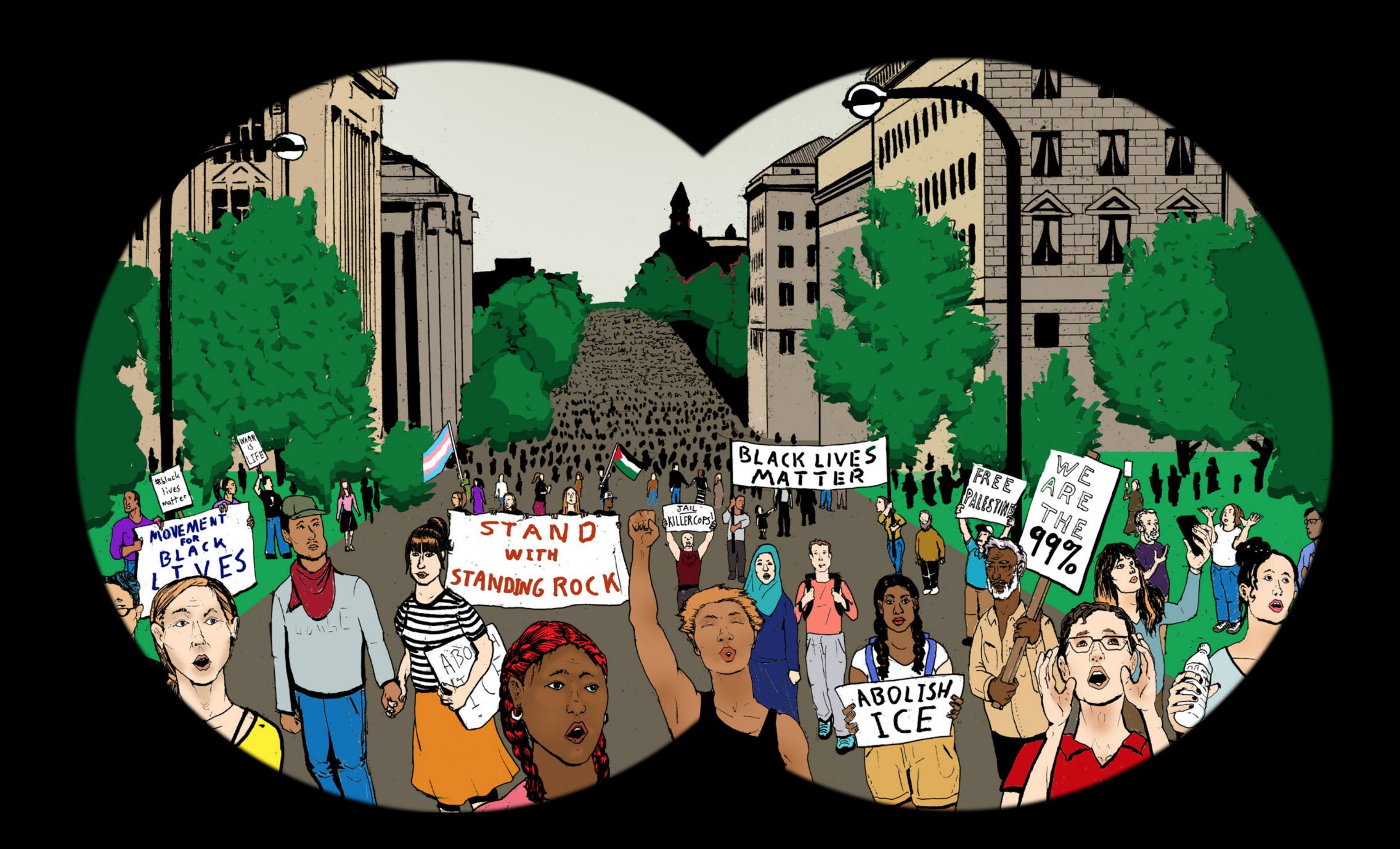 Podcast: Download (33.2MB) | Embed
Subscribe: Apple Podcasts | Google Podcasts | Stitcher | RSS | Subscribe to Podcast
A new report on FBI surveillance details how nearly every major social movement of the past decade — including Occupy Wall Street and Black Lives Matter– has been targeted by the FBI. And while this week's Washington drama included Republicans bumrushing Trump's impeachment hearing, far more dramatic testimony was heard about fossil fuel giants like Exxon knowing and lying for decades about climate change.
Headlines: on Syria; Impeachment; Baby Foods Test Positive for Heavy Metals; Catholic activists opposed to nuclear weapons known as the Kings Bay Plowshares 7 found guilty; Advocates for Wikileaks founder Julian Assange are fighting against his extradition from the UK; Facebook CEO Mark Zuckerberg is grilled by lawmakers; New book on untold history of music; Don't Mute DC upcoming events.
If you enjoy our grassroots news show, which we provide free online, on podcast and on Pacifica stations and affiliates, please click here or click on the Support-Donate tab on this website to subscribe for as little as $3 a month. We are so grateful for this small but growing amount of monthly crowdsource funding on Patreon. You can also give a one-time donation on PayPal. The show is made possible only by our volunteer energy, our resolve to keep the people's voices on the air, and by support from our listeners. In this new era of fake corporate news, we have to be and support our own media!
Thank you!
Post image: Cover art by Autumn for the report "Still Spying on Dissent: The Enduring Problem of FBI First Amendment Abuse" published at RightsandDissent.org