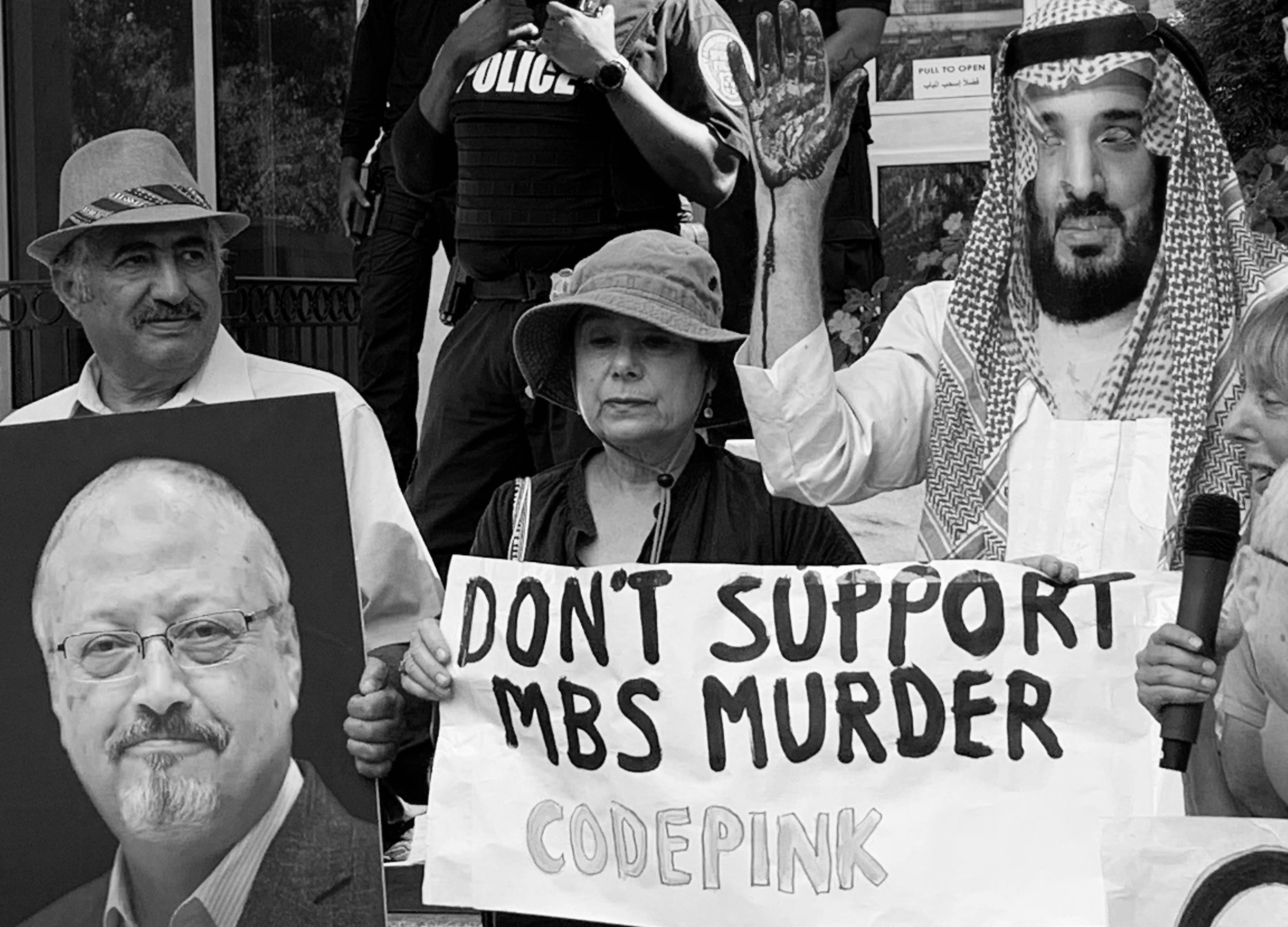 On this show, calls for justice for Washington Post journalist Jamal Khashoggi, who was murdered one year ago in Saudi Arabia's embassy in Turkey. And this week also marks the 70th anniversary of the founding of the Peoples Republic of China. What is the impact of China's revolution today? We speak to Brian Becker of the ANSWER Coalition. Headlines on Guaido faction looting Venezuela and more…
Links: Anya Parampil on the looting of Citgo by Guaido gang.
If you enjoy our grassroots news show, which we provide free online, on podcast and on Pacifica stations and affiliates, please click here or click on the Support-Donate tab on this website to subscribe for as little as $3 a month. We are so grateful for this small but growing amount of monthly crowdsource funding on Patreon. You can also give a one-time donation on PayPal. The show is made possible only by our volunteer energy, our resolve to keep the people's voices on the air, and by support from our listeners. In this new era of fake corporate news, we have to be and support our own media!
Thank you!