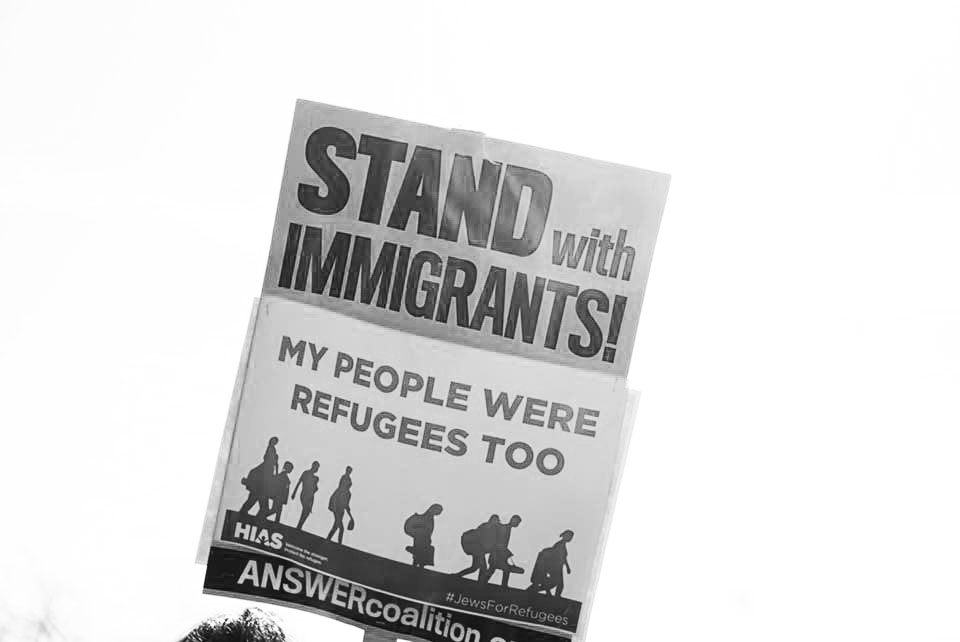 Podcast: Download (39.7MB) | Embed
Subscribe: Apple Podcasts | Google Podcasts | Stitcher | RSS | Subscribe to Podcast

At the end of January 2018, there were dozens of actions in and around DC this week, some related to the now infamous State of the Union address. Some dealing, rather, with the REALITIES we face like climate change and the U.S. government's involvement in wars and attacks in the Middle East.
In the second half of the show, we hear voices from outside the White House marking one year of resistance to the Muslim Travel Ban and resistance to attacks on immigrants and refugees, which have impacted millions of men, women and children.
We also hear from Richard Wolff and Gerald Horne about Trump's first State of the Union address. Plus headlines on Fossil Free Fast, Black Lives Matter, authors Christopher Alan Chambers, Nick Licata and more.