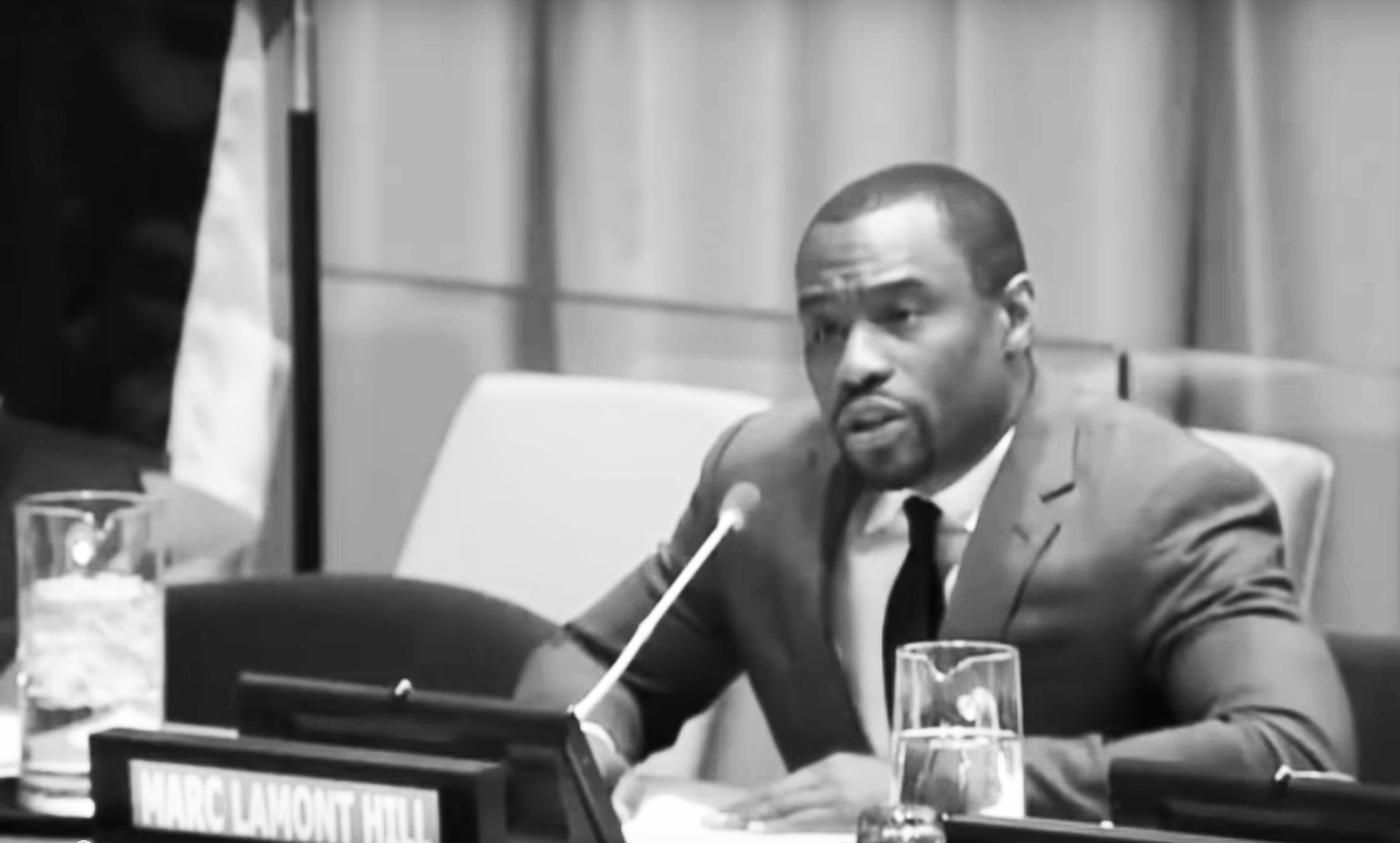 Podcast: Download (46.5MB) | Embed
Subscribe: Apple Podcasts | Google Podcasts | Stitcher | RSS | Subscribe to Podcast
Marc Lamont Hill's Palestine Solidarity Speech at the UN Earns Him a Pink Slip from CNN (Full Speech) …EJ Activist Heads to Climate Conference in Poland…Plus Gerald Horne on the Dog Days of 'Russiagate' and More Headlines:
Headlines:
After 15 years of the so-called War on Terror, the Senate voted Wednesday to advance a War Powers Resolution that could end U.S. funding of Saudi Arabia's war on Yemen.
An exclusive story in The Nation revealed this week how the Pentagon, which recently flunked its first ever independent audit, has been perpetrating accounting fraud.
The DC Council gave preliminary approval to The Clean Energy DC Act." a landmark climate policy, which will strengthen the District's renewable electricity requirement to 100 percent by 2032.
In other DC news, health care workers held a rally and press conference Thursday to call for transparency, equity in health care services and economic justice in the building of a new hospital.
December 10 is the deadline for the House of Representatives to reverse the FCC's deeply unpopular repeal of net neutrality.
On December 1 and 2, Black Artists of DC is selling original 5×7 postcard art in a fundraiser exhibit titled "Imagine." www.blackartistsofdc.org
Also on December 1, Code Pink wwww.codepink.org is holding a Peace with Iran Summit and Celebration.