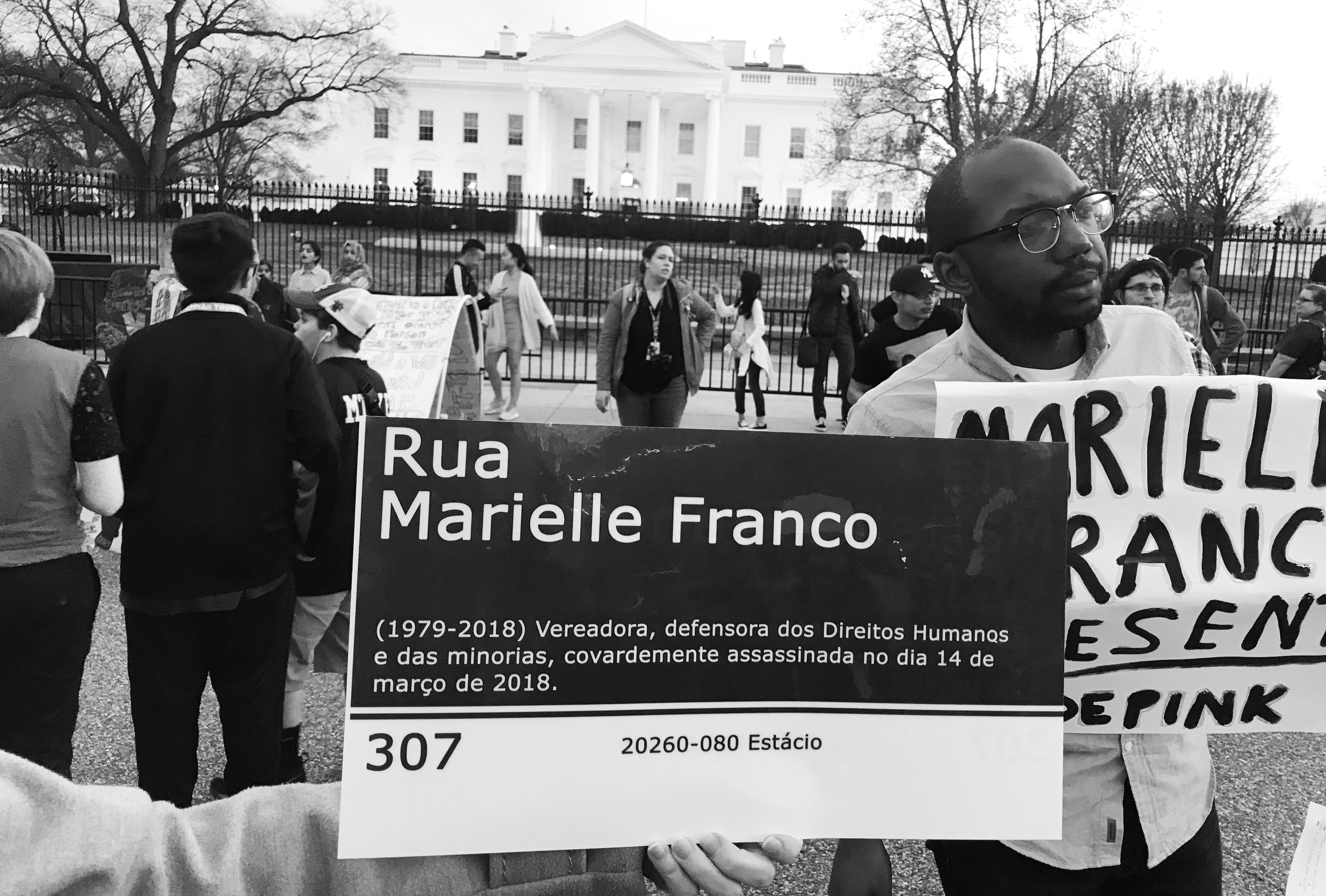 Podcast: Download (33.2MB) | Embed
Subscribe: Apple Podcasts | Android | Google Podcasts | Stitcher | RSS | Subscribe to Podcast
On the one-year anniversary of the assassination of Brazilian politician and human rights champion Marielle Franco, activists gather in front of the White House to honor her legacy. And for this month's episode of the F-Word on fascism, one Brazilian gives her take on the rise of Jair Bolsonaro and neofascism in her country.
Plus headlines: Youth Climate Strike, Trump Update, Yemen Vote, Venezuela and More…
If you enjoy our grassroots news show, which we provide free online, on podcast and on Pacifica stations and affiliates, please click here or click on the Patreon tab on this website to subscribe for as little as $3 a month. The show is made possible only by our volunteer energy, our resolve to keep the people's voices on the air, and by support from our listeners. In this new era of fake corporate news, we have to be and support our own media!


Thank you!


Subscribe on Patreon
Like us on Facebook!
Follow us on Twitter!