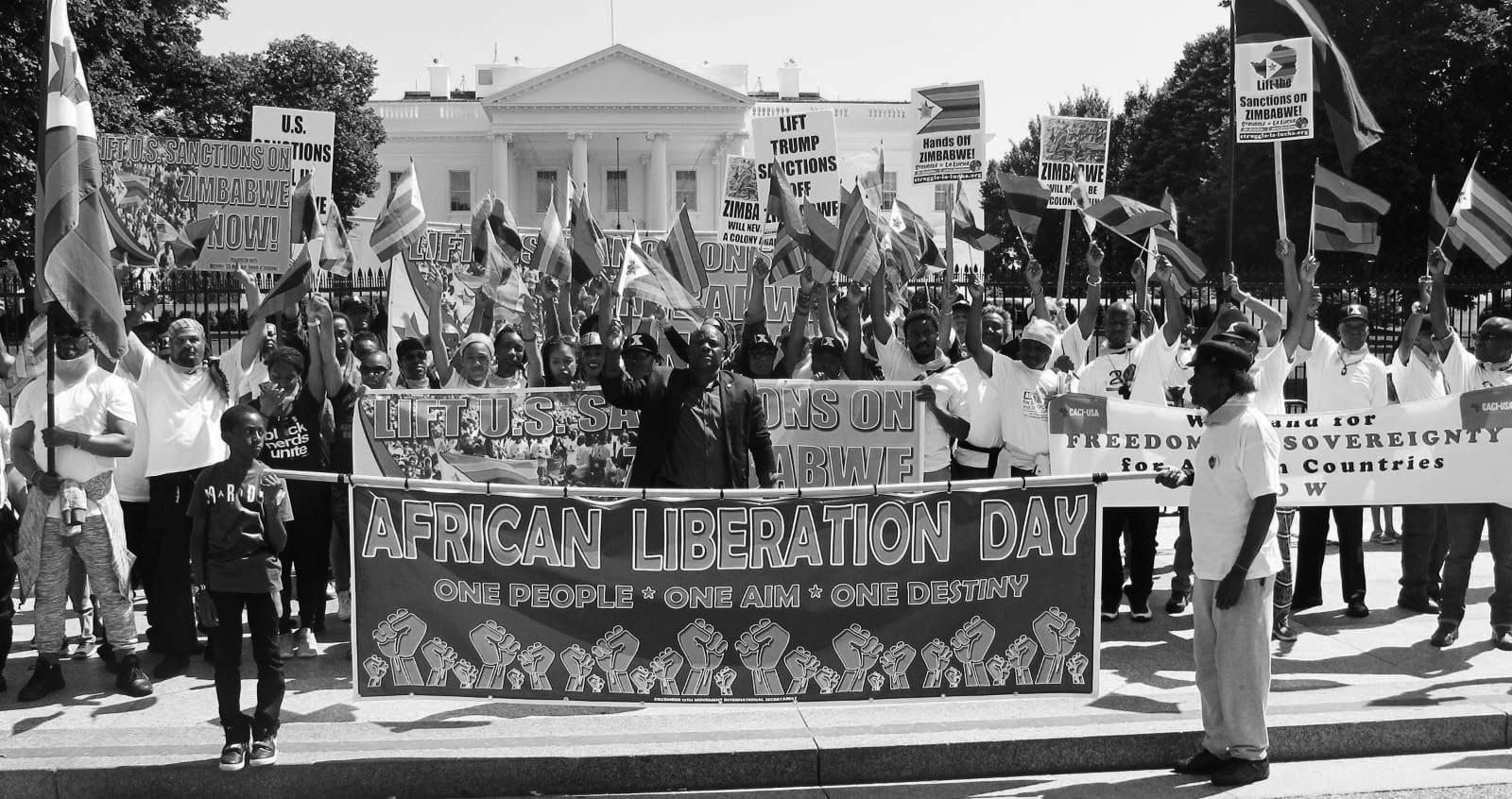 Podcast: Download (18.0MB) | Embed
Subscribe: Google Podcasts | Spotify | iHeartRadio | Stitcher | RSS | Subscribe to Podcast
Marchers rallied at the White House on May 25th for African Liberation Day and called on the Trump administration to end crippling sanctions against the Southern African country of Zimbabwe. And in DC, advocates for quality health care vow to continue the fight for DC's only full service hospital east of the Anacostia River.
Plus headlines on:
-the Medicare for All Emergency Ambulance Tour.
-a Maryland man set himself on fire in a busy tourist area near the white House on Wednesday.
-Greenpeace gave each Democratic presidential candidate a climate grade this week.
-the Department of Energy set out a press release referring to Americas fracked natural gas as molecules of freedom or freedom gas.
-Brooklyn artist Dano Wall has created a 3-D rubber stamp that replaces the face of the genocider and slave owner Andrew Jackson with the face of Harriet Tubman. And it's totally legal!
Correction: the DC broadcast and podcast version of this show misstates the date of the DC Council vote on funding for United Medical Center (UMC). The vote was on May 28, 2019.
Photo Credit: Workers World, www.workers.org
If you enjoy our grassroots news show, which we provide free online, on podcast and on Pacifica stations and affiliates, please click here or click on the Support-Donate tab on this website to subscribe for as little as $3 a month. We are so grateful for this small but growing amount of monthly crowdsource funding on Patreon. You can also give a one-time donation on PayPal. The show is made possible only by our volunteer energy, our resolve to keep the people's voices on the air, and by support from our listeners. In this new era of fake corporate news, we have to be and support our own media!
Thank you!