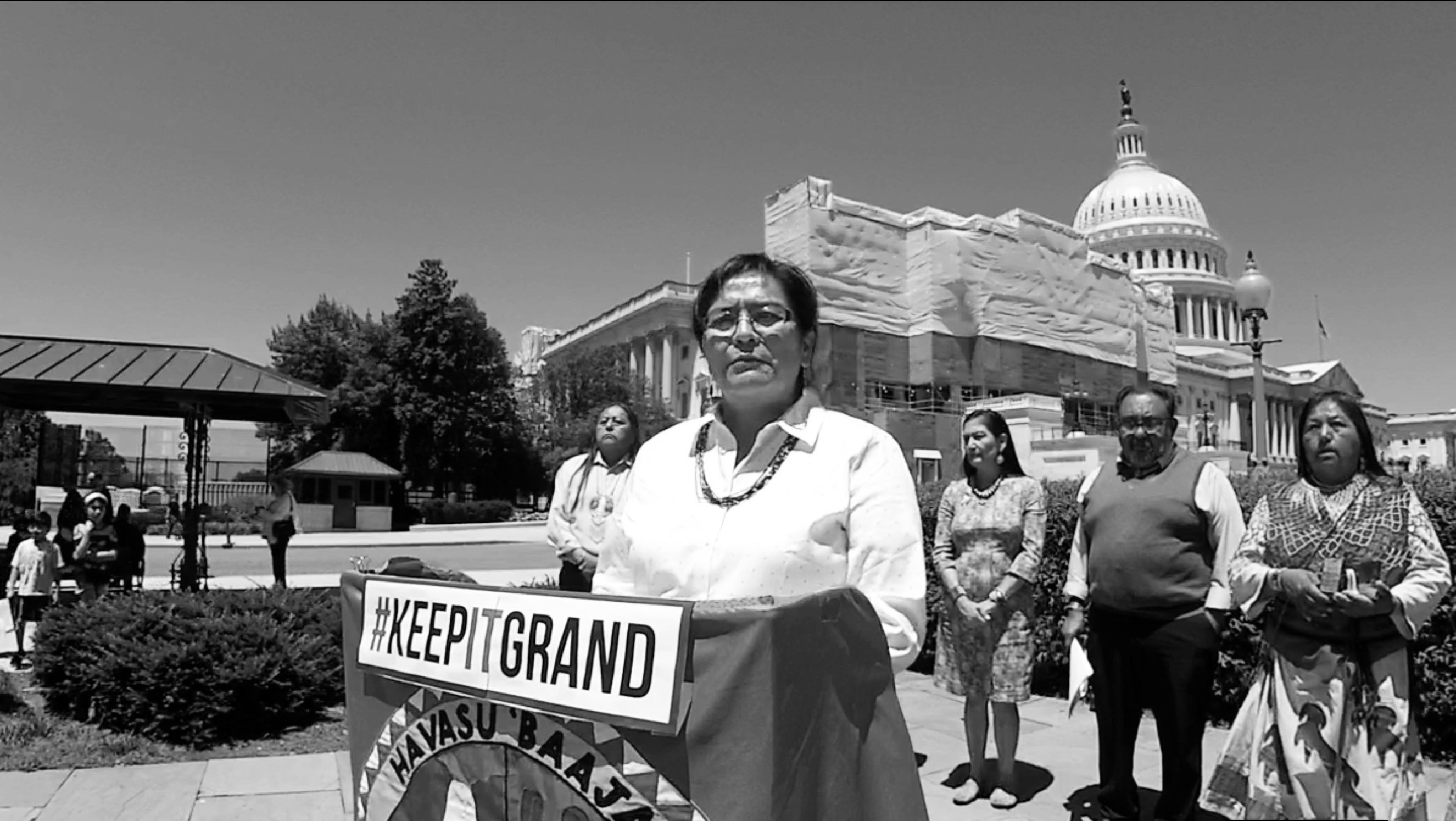 Podcast: Download (33.2MB) | Embed
Subscribe: Google Podcasts | Spotify | iHeartRadio | Stitcher | RSS | Subscribe to Podcast
At the second in a series of congressional hearings on white supremacist violence in the United States, lawmakers questioned this week the priorities and placement of resources by the FBI and other federal agencies. And as the United States faces the horror of the latest mass shooting in Virginia Beach, a new book traces Americas deadly relationship to guns to this country's founding on genocide and slavery. We speak to journalist and author Thom Hartmann.
Plus Headlines:
-The Grand Canyon Centennial Protection Act introduced to ban uranium mining at the world heritage site.
Impacting the drinking water for more than 5 million people along the Ohio River, the Ohio River Valley Water Sanitation Commission, known as ORSANCO, voted to overturn water pollution control standards, which it has overseen for more than 60 years.
The Democratic National Committee will not host a climate-specific presidential primary debate and will punish candidates who attend a debate hosted by any other organization.
At a hearing of the House Oversight and Reform Committee, the FBI and the Department of Homeland Security, testified that, even though flawed, facial recognition software is being utilized throughout federal law enforcement and safety agencies.
The Electronic Privacy Information Center, held a conference on AI (or artificial intelligence) and human rights.
Members of the DC Coalition for the Defense of the Cuban Revolution are denouncing the Trump Administration's decision this week to ban most American tourism to Cuba.
Proposed legislation will decriminalize sex work in the District of Columbia.
On Tuesday, June 11, a service will be held to celebrate the life of Robert L. White who was shot by police one year ago in Montgomery County, MD.
A DC Council hearing was held on Monday to support the survival of the Sankofa Books and Video store, owned By filmmakers Shirikiana and Haile Gerima.
The DC Caribbean Filmfest is underway until June 12.
The 27th Annual International Commemoration for African Ancestors who perished in the Middle Passage — the Maafa — and those who survived, is June 8 and June 9.
Gerald Horne on U.S.-China relations, Trump's trip to the UK, Mexico and Sudan.
If you enjoy our grassroots news show, which we provide free online, on podcast and on Pacifica stations and affiliates, please click here or click on the Support-Donate tab on this website to subscribe for as little as $3 a month. We are so grateful for this small but growing amount of monthly crowdsource funding on Patreon. You can also give a one-time donation on PayPal. The show is made possible only by our volunteer energy, our resolve to keep the people's voices on the air, and by support from our listeners. In this new era of fake corporate news, we have to be and support our own media!
Thank you!