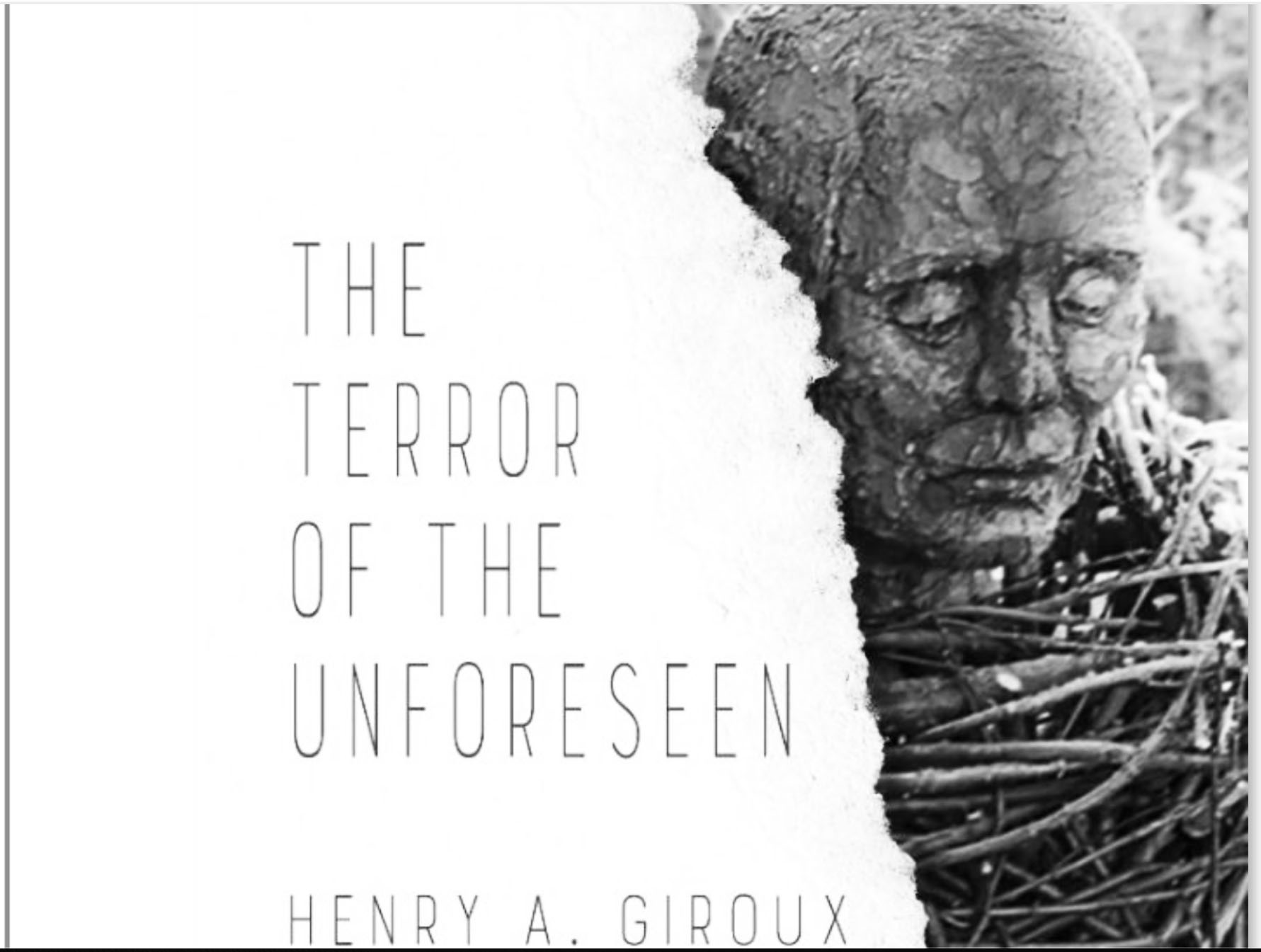 Podcast: Download (33.2MB) | Embed
Subscribe: Apple Podcasts | Google Podcasts | Stitcher | RSS | Subscribe to Podcast
On this month's F-Word segment on fascism, author and cultural critic Henry A. Giroux, says that fascism starts with words. His new book is The Terror of the Unforeseen, in which he describes the rise of neoliberal fascism in the United States. Gerald Horne on the latest U.S obsession with Russia… Headlines on Mueller, Tulsi Gabbard and more..
Mueller Testimony is a Bust
Head of Customs and Border Patrol Grilled by Congress on Abuse of Migrants and on Conduct of CBP Officers.
House Holds First Hearing in 50 years on Expanding Social Security.
Presidential Candidate Tulsi Gabbard Sues Google over Alleged Election Interference after Tech Giant Disabled Her Ad Account
Public Citizen reveals that Media Coverage of Climate Deniers.
In DC, a Hearing on Designating Barry Farm Public Housing as Historic Landmark.
13-Year-Old Palestinian Journalist Janna Jihad Speaks in DC During U.S. Tour.
If you enjoy our grassroots news show, which we provide free online, on podcast and on Pacifica stations and affiliates, please click here or click on the Support-Donate tab on this website to subscribe for as little as $3 a month. We are so grateful for this small but growing amount of monthly crowdsource funding on Patreon. You can also give a one-time donation on PayPal. The show is made possible only by our volunteer energy, our resolve to keep the people's voices on the air, and by support from our listeners. In this new era of fake corporate news, we have to be and support our own media!
Thank you!