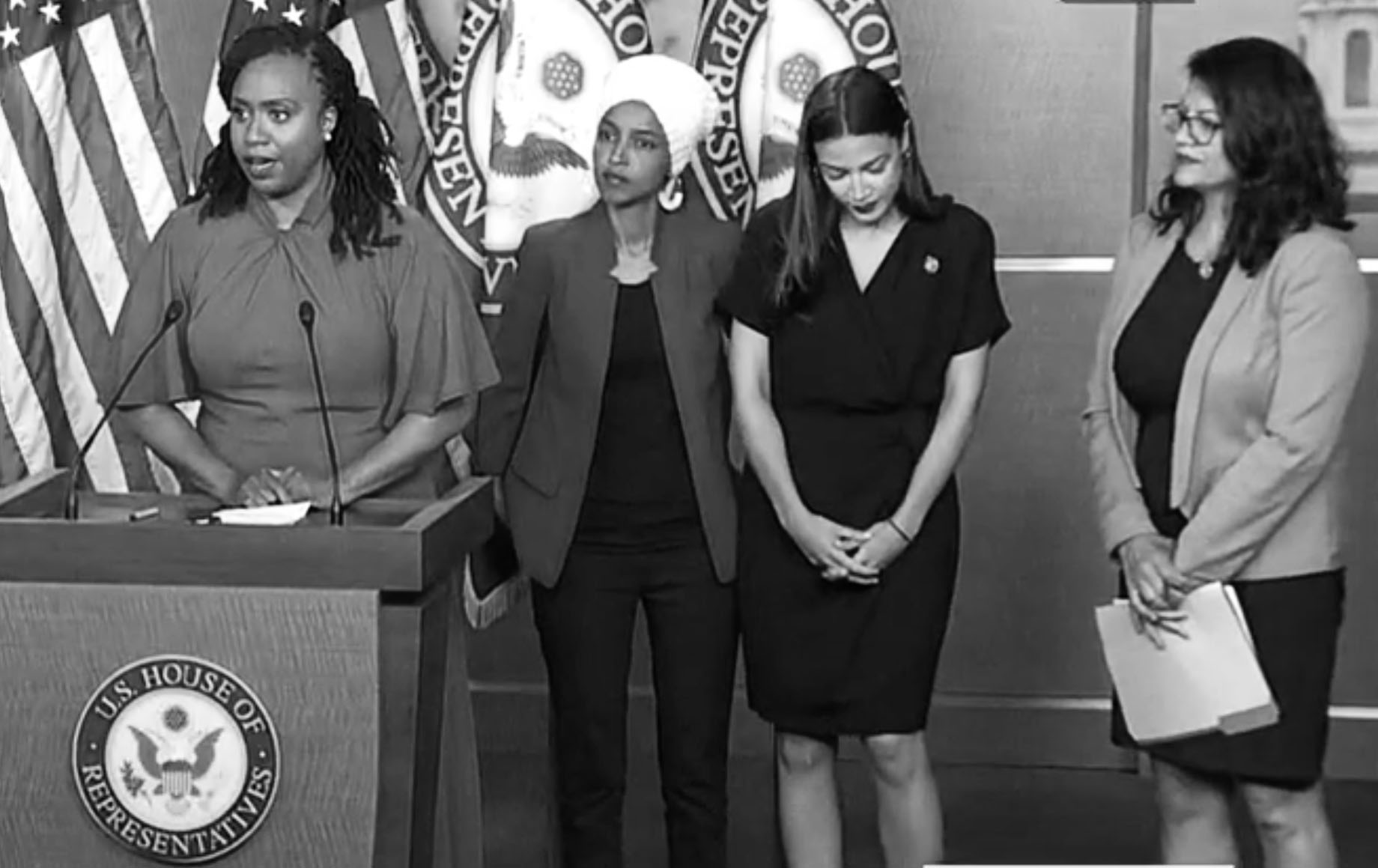 Podcast: Download (33.2MB) | Embed
Subscribe: Apple Podcasts | Google Podcasts | Stitcher | RSS | Subscribe to Podcast
After announced immigrant raids all but fizzled, this week, the Trump administration turned to attack four progressive members of Congress, all women of color, who fought back. And as the politics of distraction heats up before the 2020 election, progressive activism keeps the focus on policy and human needs. Plus headlines:
Rep. Ilhan Omar introduced a resolution Wednesday affirming the use of boycotts as a tactic that is a constitutionally-protected form of free speech.
The House of Representatives passed the Raise the Wage Act, aimed at guaranteeing all American workers a minimum wage of $15 an hour.
Sen. Bernie Sanders gave a presidential campaign speech about Medicare for All at George Washington University.
The Grand Canyon Centennial Protection Act was passed in the House Natural Resources Committee.
A coalition of environmental justice and national climate organizations announced the Equitable and Just National Climate Platform.
The new Hollywood drama, 'Official Secrets,' about government lies told in the run-up to the U.S. invasion of Iraq, was previewed at two standing-room-only events in DC.
If you enjoy our grassroots news show, which we provide free online, on podcast and on Pacifica stations and affiliates, please click here or click on the Support-Donate tab on this website to subscribe for as little as $3 a month. We are so grateful for this small but growing amount of monthly crowdsource funding on Patreon. You can also give a one-time donation on PayPal. The show is made possible only by our volunteer energy, our resolve to keep the people's voices on the air, and by support from our listeners. In this new era of fake corporate news, we have to be and support our own media! Thank you!