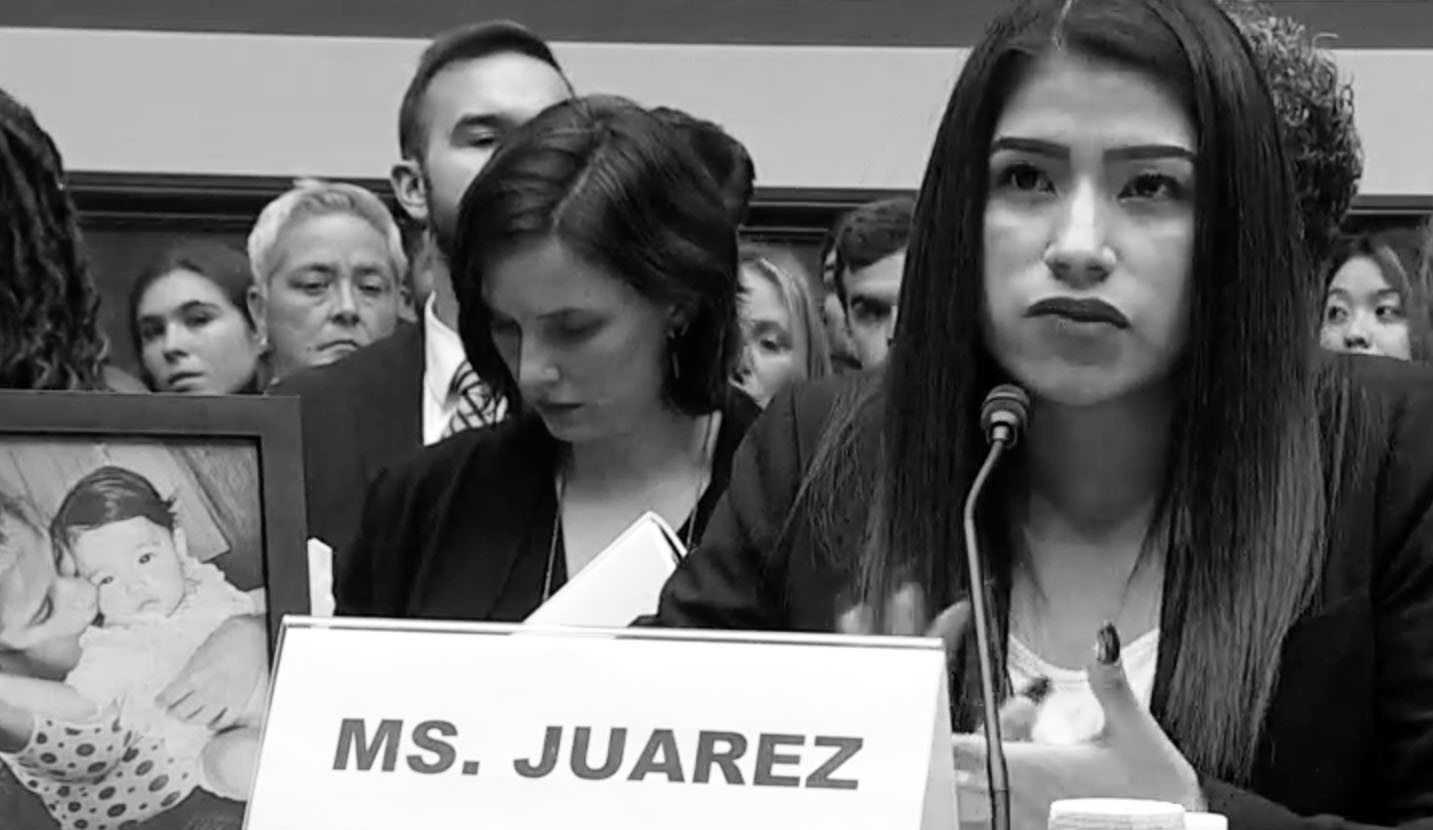 Podcast: Download (33.2MB) | Embed
Subscribe: Apple Podcasts | Google Podcasts | Stitcher | RSS | Subscribe to Podcast
Days before the Trump administration is set to begin raids on immigrant families around the country, Yazmin Juarez, who came to the U.S. seeking asylum, offers heart-wrenching testimony to Congress about the death of her daughter just after she was released from a U.S. border detention facility. And as British commandos still hold a seized oil tanker belonging to Iran, Gerald Horne weighs the implications of U.S.-backed provocations around the globe. Also, an interview with immigration attorney Heather Benno.
Headlines:
A vigil called Lights for Liberty is scheduled for in front of the White House July 12th, 7pm, to to protest the Trump administration's immigration policies, that have led to the abuse, sexual assault and deaths of children in U.S custody.
The other big story in DC this week is fallout from the arrest of billionaire pedophile Jeffrey Epstein.
The American Federation of Teachers union filed a lawsuit against Education Secretary Betsy DeVos on Thursday.
Climate activists march on Capitol Hill and score a victory when Sen. Bernie Sanders and Reps. Alexandria Ocasio-Cortez and Earl Blumenauer introduced resolutions declaring that climate change is a national emergency.
In culture and media, on Saturday, July 13th at 4pm the Party for Socialism and Liberation is screening The Death and Life of Marsha P. Johnson.
On Wednesday July 17th, there is free DC preview screening of the movie "Official Secrets" sponsored by the Institute for Policy Studies.
And the National Black United Front is celebrating its 40th anniversary in DC with a series of events, including the program "From Gentrification to Reparations: Activism in the Millennial Era, Saturday, July 13, 2019 at 12 PM – 2 PM, at the African American Civil War Memorial and Museum, 1925 Vermont Ave in Northwest DC.
In 2019, 'On the Ground' is celebrating five years of broadcasting voices of resistance from the capital of the United States. If you enjoy our grassroots news show, which we provide free online, on podcast and on Pacifica stations and affiliates, please click here or click on the Support-Donate tab on this website to subscribe for as little as $3 a month. We are so grateful for this small but growing amount of monthly crowdsource funding on Patreon. You can also give a one-time donation on PayPal. The show is made possible only by our volunteer energy, our resolve to keep the people's voices on the air, and by support from our listeners. In this new era of fake corporate news, we have to be and support our own media!
Thank you!