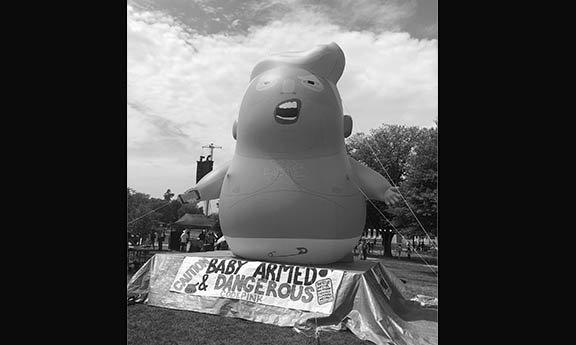 Podcast: Download (33.2MB) | Embed
Subscribe: Google Podcasts | Spotify | iHeartRadio | Stitcher | RSS | Subscribe to Podcast
As Donald Trump spends millions to promote U.S. militarism on Independence Day, anti-war activists gather on the national mall to denounce tanks and war planes used as political props.
And as outrage grows over increased abuse of asylum seekers by the U.S. federal government, human rights defenders mark the tenth anniversary of the U.S.-backed coup in Honduras, which they say has given rise to a narco dictatorship, that is forcing Hondurans to flee north to the U.S.
Voices: Gerald Horne, Liana Montecinos, Sean Blackmon, Andrea Molina, Juanita Cabrera Lopez, Rep. Ayanna Pressley, Medea Benjamin. Music by Navasha Daya, Conrado Muluc and Grandmaster Flash & the Furious Five.
If you enjoy our grassroots news show, which we provide free online, on podcast and on Pacifica stations and affiliates, please click here or click on the Support-Donate tab on this website to subscribe for as little as $3 a month. We are so grateful for this small but growing amount of monthly crowdsource funding on Patreon. You can also give a one-time donation on PayPal. The show is made possible only by our volunteer energy, our resolve to keep the people's voices on the air, and by support from our listeners. In this new era of fake corporate news, we have to be and support our own media!
Thank you!