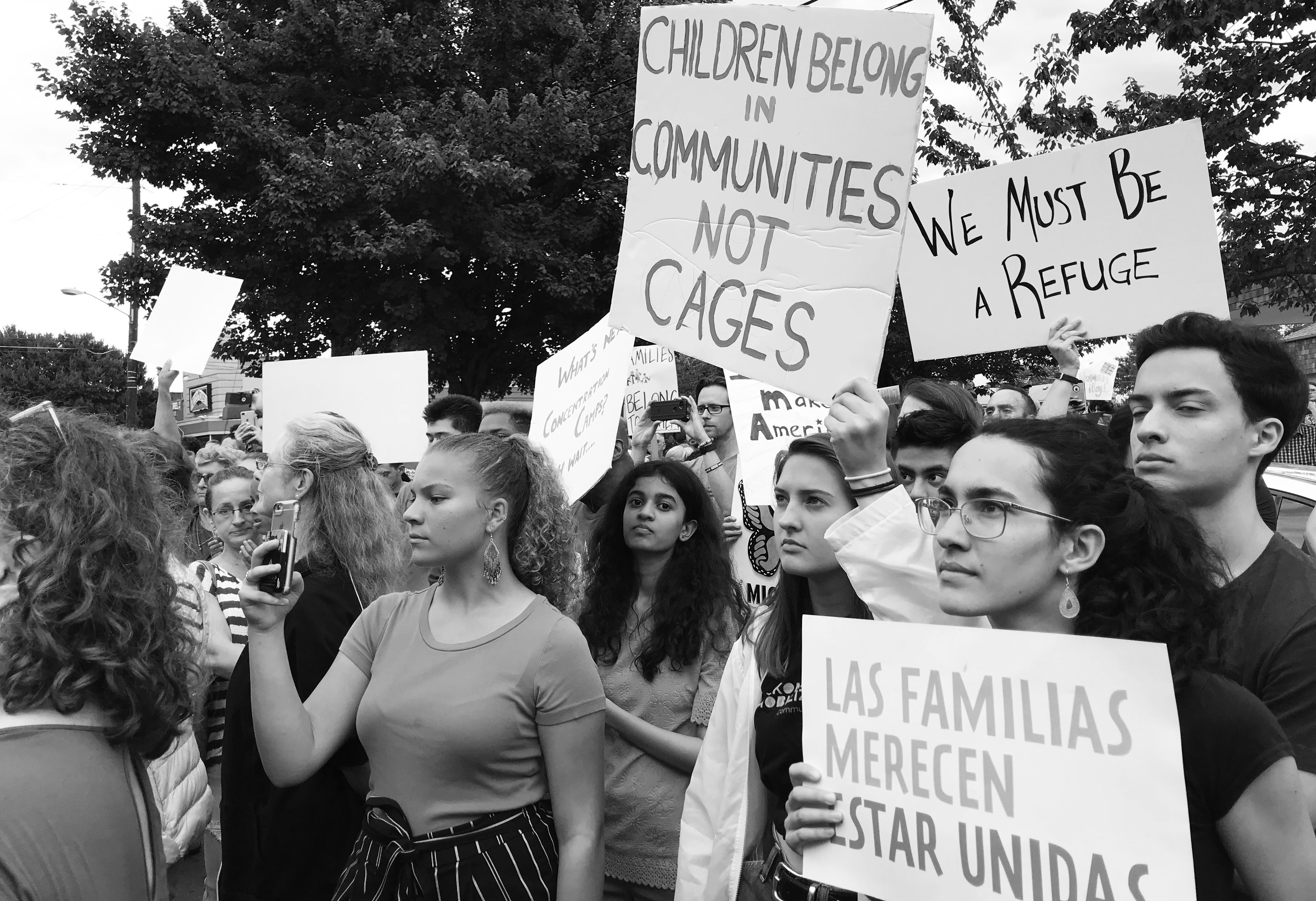 Podcast: Download (33.2MB) | Embed
Subscribe: Apple Podcasts | Google Podcasts | Stitcher | RSS | Subscribe to Podcast
With a combination of anger and mourning at the intentional burning of the Amazon Rainforest, activists from Extinction Rebellion and other groups rally outside the Brazilian Embassy, demanding an end to the destruction. And hundreds rallied in Northwest DC to protest the leasing of a building to serve as a detention center for immigrant children. Plus headlines.
Headlines: Community activists go to court to prevent the District of Columbia from demolishing historic McMillan Park. Janet and Eddie Africa of the Philadelphia group MOVE on panel at Shaw library August 31 at 2pm. Kankouran West African Dance Company holds annual conference and concert.
If you enjoy our grassroots news show, which we provide free online, on podcast and on Pacifica stations and affiliates, please click here or click on the Support-Donate tab on this website to subscribe for as little as $3 a month. We are so grateful for this small but growing amount of monthly crowdsource funding on Patreon. You can also give a one-time donation on PayPal. The show is made possible only by our volunteer energy, our resolve to keep the people's voices on the air, and by support from our listeners. In this new era of fake corporate news, we have to be and support our own media!

Thank you!