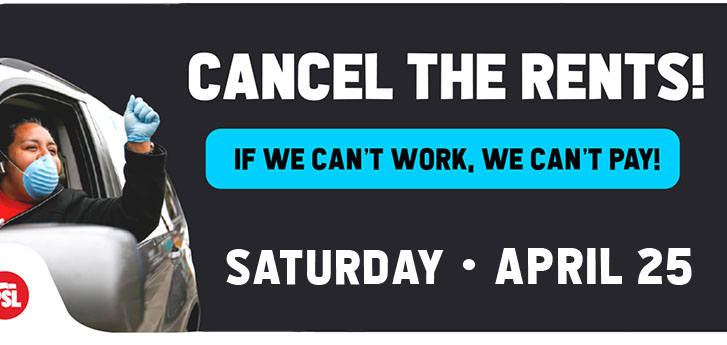 Podcast: Download (39.8MB) | Embed
Subscribe: Google Podcasts | Spotify | iHeartRadio | Stitcher | RSS | Subscribe to Podcast
As the United States remains the epicenter of the COVID-19 pandemic, a concerted effort by lawmakers, their funders and corporate media blames China for the U.S. failure to protect its own population. We speak with Dr. Margaret Flowers and Professor Gerald Horne. And with 26 million Americans filing for unemployment benefits in the last five weeks, and promised government aid slow to arrive or not arriving at all, organizers on the left, say that it's time for a REAL political revolution. We speak to activist Yasmina Mrabet. Plus headlines:
—Wild cat strikes and walkouts by Amazon workers are occurring around the United States. —According to Johns Hopkins University, nearly 50,000 deaths from COVID-19 have occurred in the U.S. —Chantal James recently reported on Palestinian Prisoner's day. —Members of the National Nurses United union rallied in front of the White House for protective equipment and read the names of 48 nurses known to have died from COVID-19. —Wednesday was the 50th anniversary of Earth Day, and in addition to celebrating Earth and the efforts of environmentalists, it served as a kick-off to what activist say will be days of action. —Consortium News Editor Joe Lauria skewered a front page Wednesday New York Times article that claimed Chinese agents tried to sow panic in the U.S. with a Facebook post.
PLEASE HELP US IF YOU CAN! The show is made possible only by our volunteer energy, our resolve to keep the people's voices on the air, and by support from our listeners. In this new era of fake corporate news, we have to be and support our own media! Please click here or click on the Support-Donate tab on this website to subscribe for as little as $3 a month. We are so grateful for this small but growing amount of monthly crowdsource funding on Patreon. You can also give a one-time donation on PayPal. Thank you!