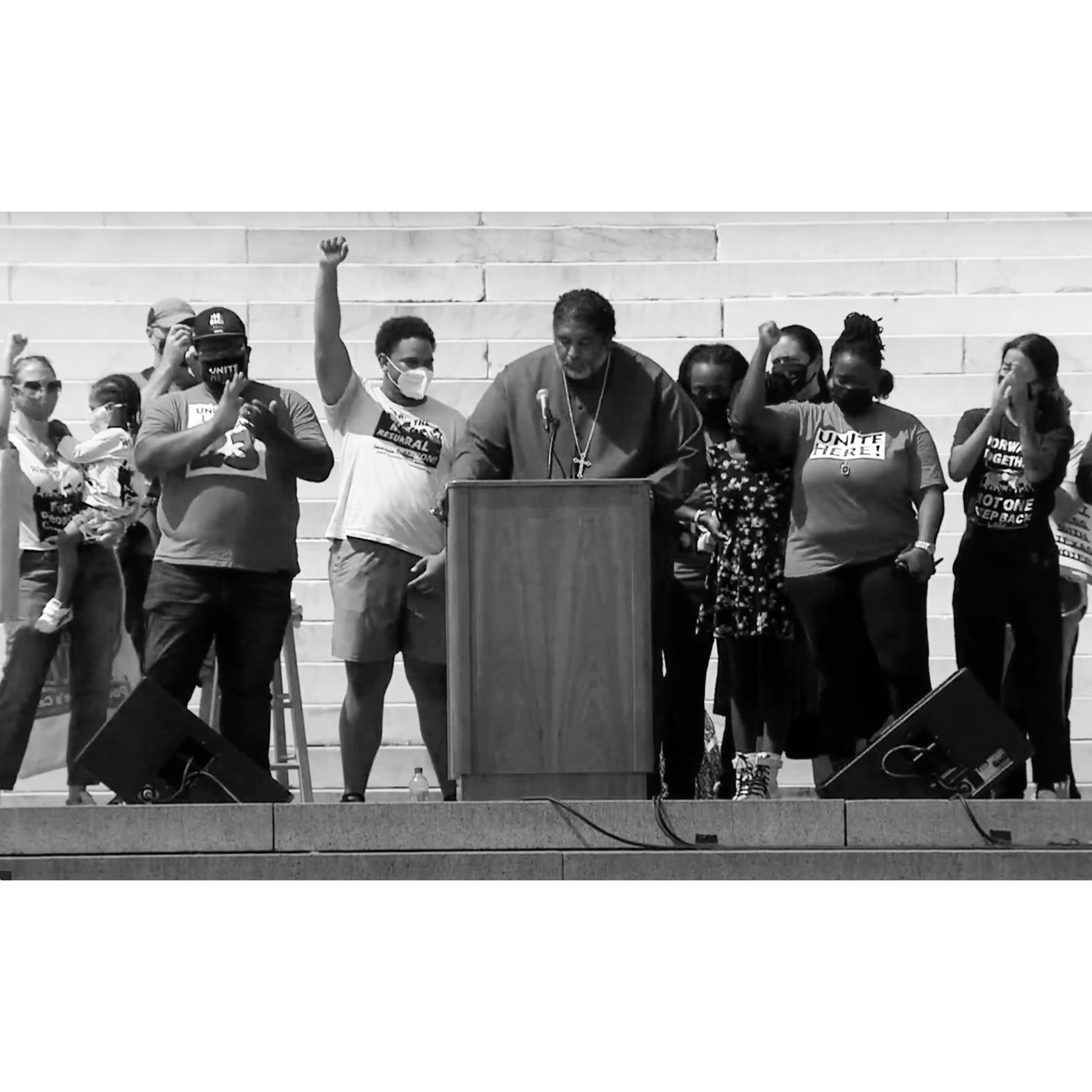 Podcast: Download (Duration: 56:06 — 38.5MB) | Embed
Subscribe: Apple Podcasts | Google Podcasts | Stitcher | RSS | Subscribe to Podcast
A summer of activism in DC -– protests for voting rights, for housing, for a living wage, for climate policy, for the right to tell the truth about Black History and be protected from police terror– culminated on August 28th in a day of actions, including the Make Good Trouble Rally, which brought together a coalition of organizations on the 58th anniversary of the 1963 March on Washington for Jobs and Freedom.
Plus headlines on pandemic unemployment; Biden vaccine mandates; indictments in case of Ahmaud Arbery and Elijah McClain; Robert E. Lee monument goes down; Ida impact lingers; activists want to avoid 'disaster capitalist' exploitation of poor and haphazard treatment of evacuees from Ida.
The show is made possible only by our volunteer energy, our resolve to keep the people's voices on the air, and by support from our listeners. In this new era of fake corporate news, we have to be and support our own media! Please click here or click on the Support-Donate tab on this website to subscribe for as little as $3 a month. We are so grateful for this small but growing amount of monthly crowdsource funding on Patreon. PATREON NOW HAS A ONE-TIME, ANNUAL DONATION FUNCTION! You can also give a one-time or recurring donation on PayPal. Thank you!