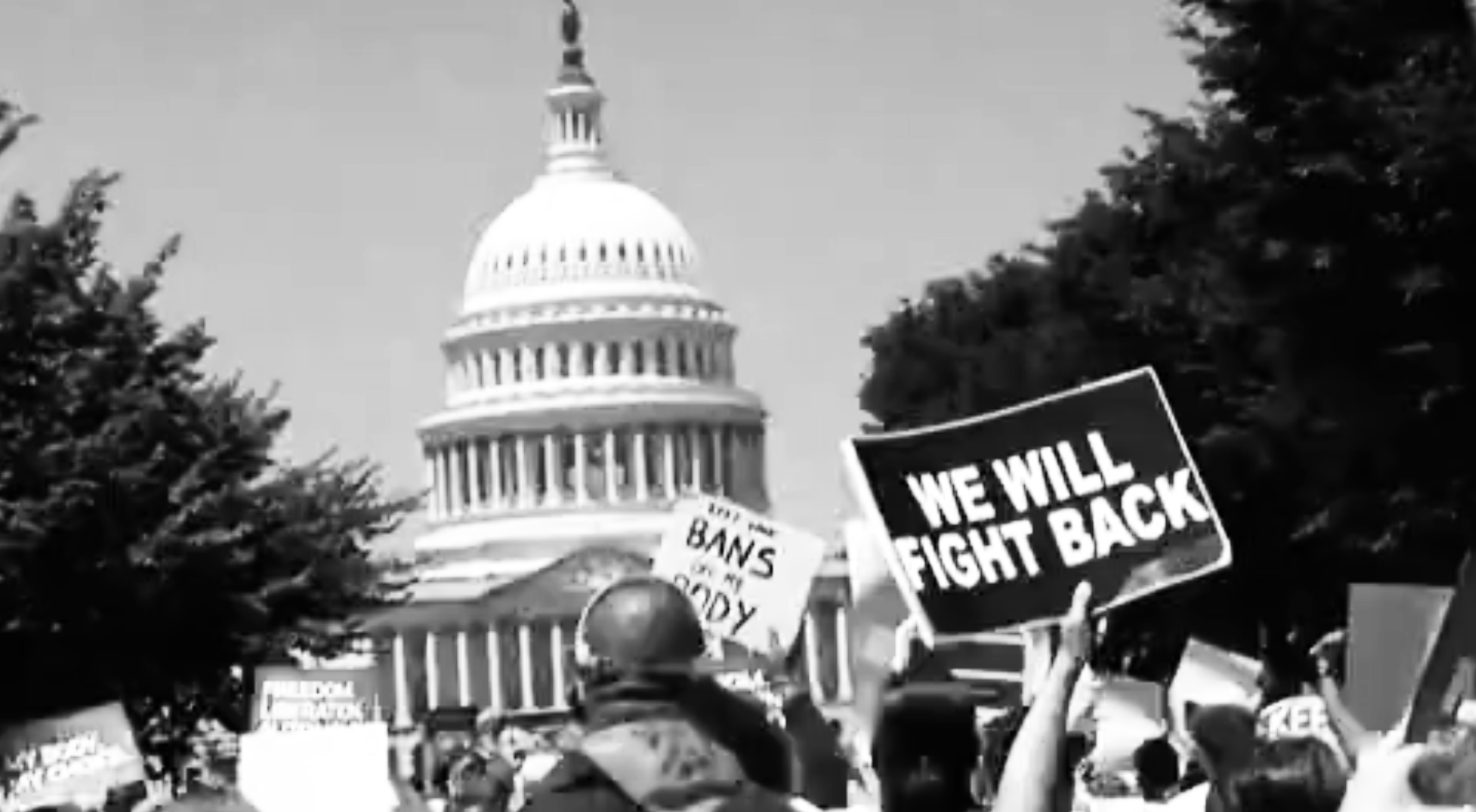 Podcast: Download (Duration: 58:13 — 40.0MB) | Embed
Subscribe: Google Podcasts | Spotify | iHeartRadio | Stitcher | RSS | Subscribe to Podcast
New evidence about heavily armed protesters on January 6 and a series of extreme decisions by the far-right Supreme Court, prompt Gerald Horne's bleak prognosis for United States. And as demonstrations for reproductive rights continue, I speak to journalist Jacquie L'uqman about the connection between those endangered rights and the legacy of slavery in the U.S.
Plus headlines: 181 are arrested in civil disobedience protest near Supreme Court… Thursday, demonstrations continued outside the homes of Supreme Court Justices Roberts and Kavanaugh… Justice Ketanji Brown Jackson sworn in…  Supreme Court ruled that the Environmental Protection Agency does not have the authority to restrict emissions from power plants… Michigan Supreme Court throws out indictments against former state officials, including former governor Rick Snyder, for the massive Flint water crisis. "The Bridge that Carried Us Over"  is on display at American University's  Katzen Arts Center… Also, a collection of the journalism of the late Robert Parry, the investigative journalist who founded Consortium News in 1995, has just been published… Death notices: Russell Dale Simmons, former president of Black Artists of DC; Sam Gilliam, abstract painter; and Leslie R. Roberts Sr., father of Michele Roberts, "On the Ground" environmental justice contributor.
The show is made possible only by support from our listeners. In this new era of fake corporate news, we have to be and support our own media! Please click here or click on the Support-Donate tab on this website to subscribe for as little as $3 a month. We are so grateful for this small but growing amount of monthly crowdsource funding on Patreon. PATREON NOW HAS A ONE-TIME, ANNUAL DONATION FUNCTION! You can also give a one-time or recurring donation on PayPal. Thank you!
Links: No, Justice Alito, Reproductive Justice Is in the Constitution, by Michelle Goodwin
Mississippi Reproductive Freedom Fund , Luqman Nation, The Counter-Revolution of 1836