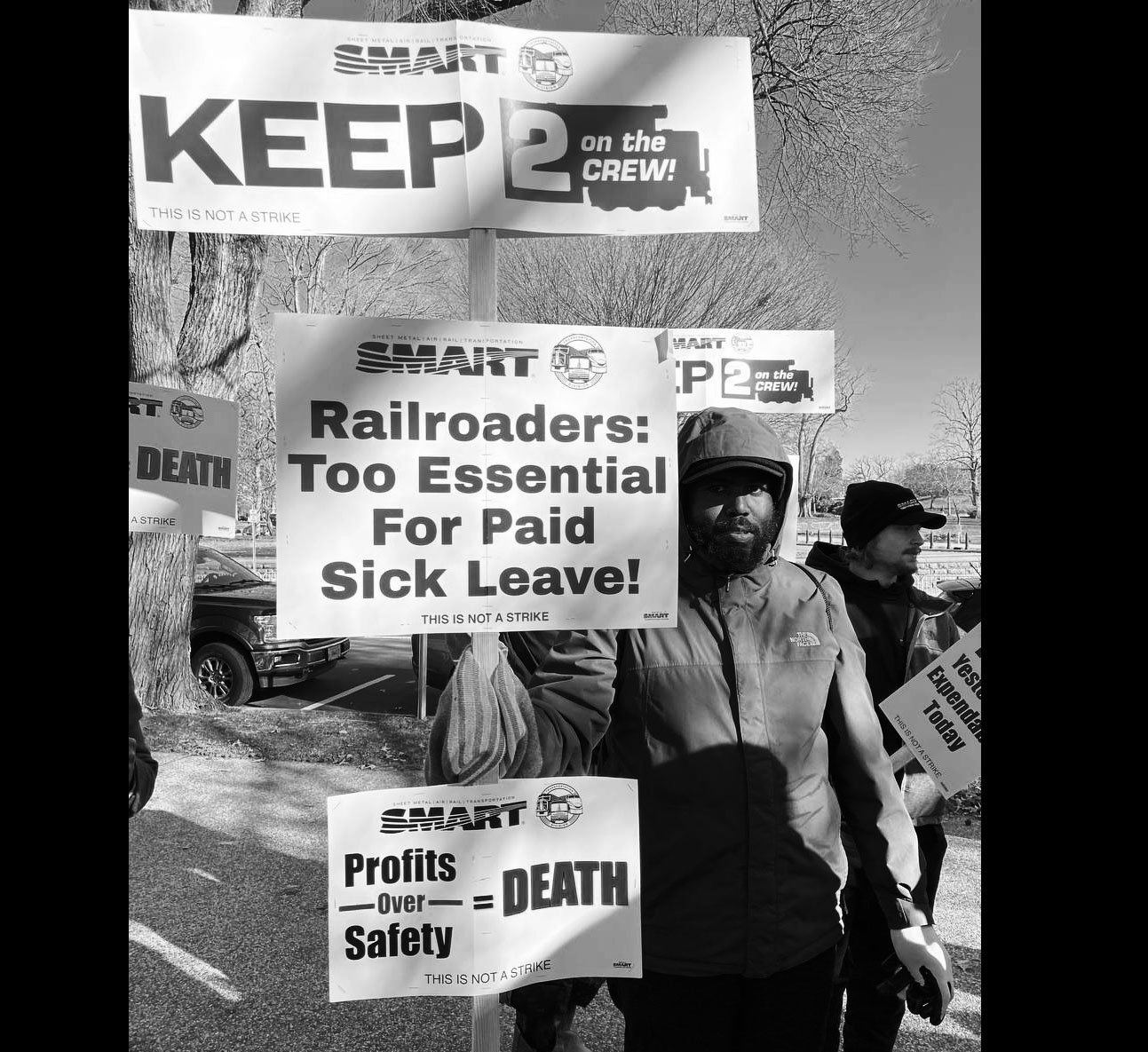 Podcast: Download (Duration: 56:17 — 38.7MB) | Embed
Subscribe: Google Podcasts | Spotify | iHeartRadio | Stitcher | RSS | Subscribe to Podcast
Two weeks after Congress disgraced itself by denying freight railroad workers seven days of sick leave, workers and their supporters rallied on Capitol Hill and across the country for what they said is a basic human right. The denial of these rights to workers was made by rich, corporate lawmakers who have unlimited sick days and platinum health care plans paid for by the tax dollars of the American people.
Voices: Rail workers, labor leaders, Rep. Rashida Tlaib, Sen. Bernie Sanders, Rep. Pramila Jayapal and Rep. Jamaal Bowman.
The show is made possible only by our volunteer energy, our resolve to keep the people's voices on the air, and by support from our listeners. In this new era of fake corporate news, we have to be and support our own media! Please click here or click on the Support-Donate tab on this website to subscribe for as little as $3 a month. We are so grateful for this small but growing amount of monthly crowdsource funding on Patreon. PATREON NOW HAS A ONE-TIME, ANNUAL DONATION FUNCTION! You can also give a one-time or recurring donation on PayPal. Thank you!