WASHINGTON, DC, the belly of the beast of international military and corporate power, is also a place of activism. It is where we come to speak truth to power in the streets and in the halls and assemblies of power. But you wouldn't know about this activism based on what is covered in the corporate media. Even so-called progressive cable news outlets tend to focus instead on the jockeying of electoral politics.
"On the Ground," which premiered on May Day, May 1, 2014, counters this trend by giving a voice to the voiceless. The award-winning weekly hour hosted by Esther Iverem covers social justice activism, with a special emphasis on sustainable living, the environment, economics, labor and the left edge of culture and media.
The show airs Fridays 10-11am EST on 89.3 FM, WPFW Pacifica Radio, in the Washington, D.C. DMV area and the broadcast signal also reaches into portions of Delaware, Pennsylvania and West Virginia. In addition, "On the Ground" is streamed live on wpfwfm.org, distributed by Pacifica and picked up regularly by Pacifica affiliates around the U.S. The shows are archived permanently on our show website, www.onthegroundshow.org. The Friday time slot on WPFW began on April 8, 2016 but the show first aired as the Thursday edition of "Community Watch and Comment," 11 am-noon. The show streams live at wpfwfm.org and is archived there for two weeks. This site, www.onthegroundshow.org, includes a permanent audio archive of the show.

Thank you to these additional stations for airing "On the Ground":
WRFG 89.3 FM Atlanta – Friday Noon.
KPFT Houston, K-2 stream, Monday 9 AM.
WKEM 98.5 FM Montgomery, Al. – Saturday 10 AM
WPPM also known as Philly Cam, Philadelphia
KCEI Northern New Mexico, Southern Colorado
KBOO Portland,
WXIR Rochester New York
WLLP Palenville, New York
KODX Seattle
WXOJ, Florence, Massachusetts
KWRK Fairbanks Alaska
Also stations in
Corvalis, Oregon
New York, NY
and
Workforce Rising Radio
Awards
On the Ground is grateful for these grant awards:

2015, 2016, 2017
The Diverse City Fund
2017, 2018
The DC Commission on the Arts and Humanities for the
five-part series "Black Power at 50 in DC: 1966-2016" and the 2018 series "DC in the Era of Climate Change" For 2018, Esther Iverem was also named a fellow in the humanities.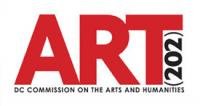 2017
The Puffin Foundation for our monthly segment, "The F-Word," which explores fascism today.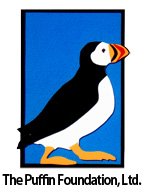 Like us on Facebook.
Follow us on Twitter @onthergroundshow