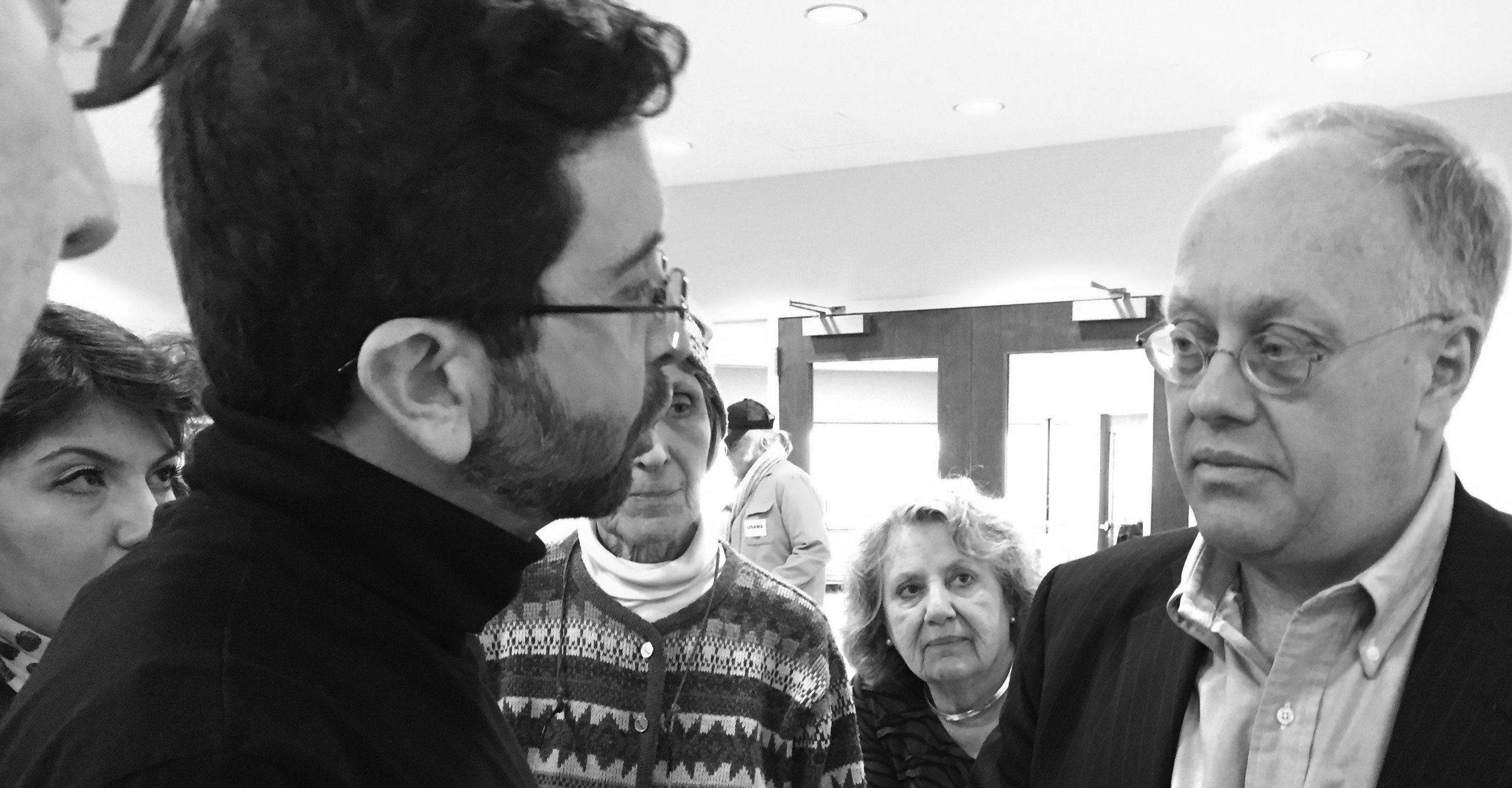 Podcast: Download (Duration: 53:28 — 24.5MB) | Embed
Subscribe: Apple Podcasts | Google Podcasts | Stitcher | RSS | Subscribe to Podcast
This show's focus is on the wide-ranging keynote address by the activist and award-winning author Chris Hedges at the Summit on Saudi Arabia organized by Code Pink, March 5th and 6th 2016 in Washington, DC. Spanning from what Hedges referred to as the atrocity of the House of Saud, to the U.S. presidential race, to specter of American fascism, he pulled no punches in his opposition to the stranglehold of global corporate capitalism. Voices: Chris Hedges, Protesters against the National Policy Institute NPI in Washington, DC.
Headlines:
-Protesters rally outside a conference held by the white supremacist think tank National Policy Institute NPI in Washington, DC.
-The Foundation for Middle East Peace, Human Rights Watch and Americans For Peace is holding a panel discussion on Capital Hill on Human Rights Watch's new report, Occupation, Inc.: How Settlement Businesses Contribute to Israel's Violations of Palestinian Rights.
-Environmental activists hold a Cove Point Spring Break Action Camp in southern Maryland for activists, college students and anyone else wanting to learn more about the battle that's being waged against fracking in the mid-Atlantic region.
-"Trapped" is a new documentary about the same issues at the heart of the current Supreme Court abortion case, Whole Woman's Health v. Hellerstedt, and features several of the players in the SCOTUS case.
Producer and Host: Esther Iverem
Engineer: Michael Nasella