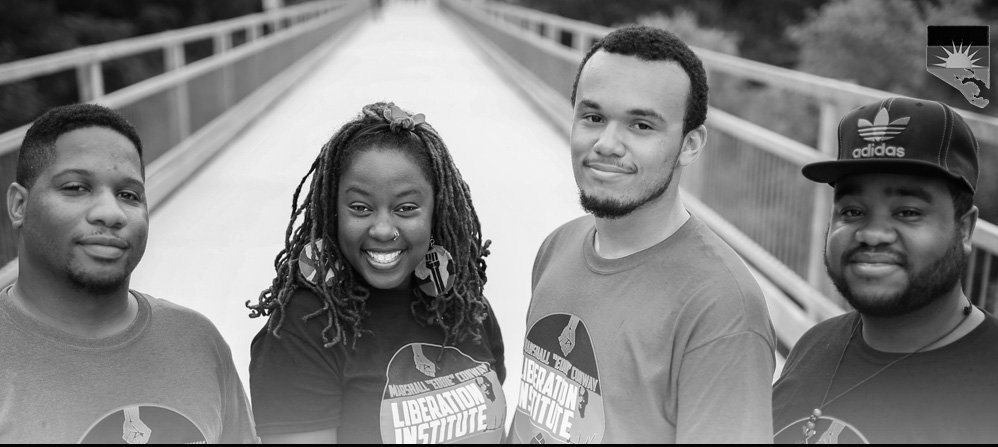 Podcast: Download (24.9MB) | Embed
Subscribe: Apple Podcasts | Google Podcasts | Stitcher | RSS | Subscribe to Podcast

More voices from the Maryland Coalition for Justice and Accountability speak out on police brutality and murders in the state. And, has the U.S. presidential race emboldened White supremacists? A discussion with Jon Jeter, journalist and author of "Flat Broke in the Free Market" and Andrew Batcher, an activist and organizer representing the Ad Hoc Anti Racist Coalition, which will be protesting on Saturday, March 5, beginning at 5pm at Ronald Reagan Building and International Trade center in DC as a White supremacist organization, the National Policy Institute, holds a conference there. Guests and voices: Anya Schoolman, pro-choice protesters at the Supreme Court, Lindy Bourne, Tulsi Gabbard, Chris Rock, No Boundaries Coalition, members of the Maryland Coalition for Justice and Accountability, including DezRock, minister of culture for Leaders of a Beautiful Struggle in Baltimore.
Headlines:
-Activists hope that the Exelon-Pepco takeover deal in DC is finally dead.
-Hundreds of protesters rally in front of the Supreme Court while the court heard arguments on a controversial Texas abortion law.
-Demonstrators plan rally for Saturday, March 5th at 5pm outside the Ronald Reagan Building and International Trade Center, 1300 Pennsylvania Avenue, to protest the National Policy Institute, a White Supremacist think tank, holding a meeting in a federal, tax-payer funded building.
-Tulsi Gabbard, Democrat of Hawaii, quit as vice chair of the DNC, endorsed Sen. Bernie Sanders and denounced Hillary Clinton's record of supporting regime change.
-A science program titled "Three Trillion Trees" at the 5th and K Busboys and Poets.
-A panel discussion: "Paris to DC: Acting for Affordable Clean Energy" at the United Nations Foundation.
-A major Summit on Saudi Arabia and US-Saudi ties is March 5 and 6 at UDC, sponsored by Code Pink and other organizations.