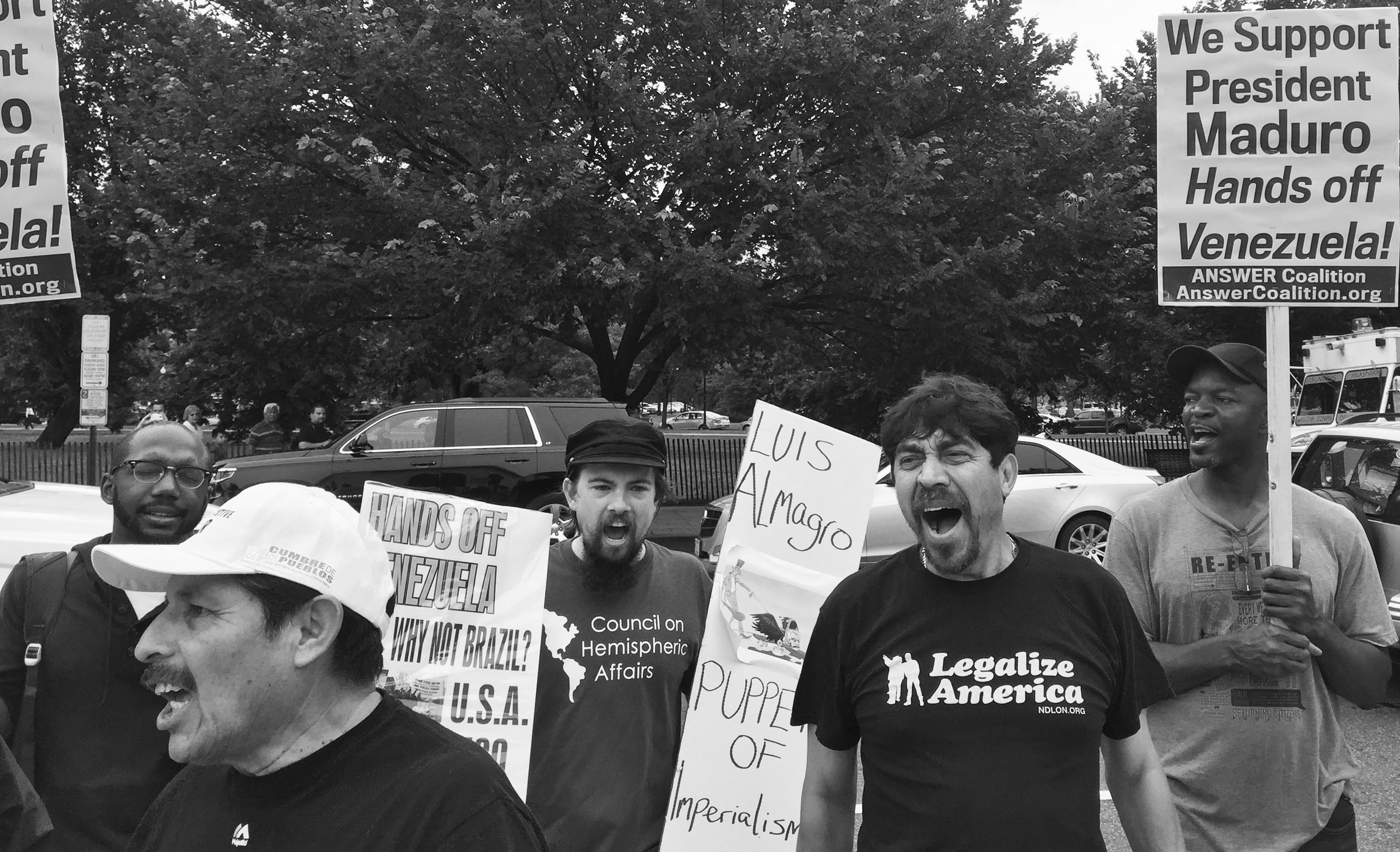 Podcast: Download (25.3MB) | Embed
Subscribe: Apple Podcasts | Google Podcasts | Stitcher | RSS | Subscribe to Podcast
This week, a continued upswell of activism—and a challenge to business as usual in DC—in the aftermath of the massacre of 49 people inside a nightclub in Orlando, Florida. Early in the week, 18 people were arrested after staging a die-in at the headquarters of the powerful pro-gun lobby the National Rifle Association, the NRA, in Fairfax, Virginia. Democrats staged a 25-hour sit-in on the floor of the House of Representatives to demand a vote on gun reform legislation, while outside the capitol protesters gathered to support the sit-in and to demand that lawmakers do their job.
These continued actions about gun violence occurred during Torture Survivor Awareness Week. And we also had two important Supreme Court decisions. It was one of those weeks when it seemed like what was happening in the whole world—from the Brexit vote in the UK, to support for Venezuela—was reflected in some way in DC and the DMV.
GUESTS AND VOICES: Gerald Horne, ER Shipp, Josh Fox. In the Bees segment, Anna Aurillo and Jim Goodman. The Rev. Ron Steef on torture.
Headlines:
-The trial for a third Baltimore police officer charged in the death of Freddie Gray last year has resulted in acquittal on all charges.
-In a 4-3 ruling yesterday, the U.S. Supreme Court upheld the University of Texas at Austin's affirmative action program but deadlocked on Obama's immigration plan, which was also challenged b Texas.
-Torture and the role of the United States in torture is the focus of actions for Torture Survivor Awareness Week, which is ongoing through Sunday, sponsored by the Torture Abolition and Survivors Support Coalition.
-Writer, scholar and veteran activist Angela Davis joined grassroots activists at ONE DC to celebrate the organization's ten years of fighting for equity in the District.
-In planet news, beekeepers, farmers and scientists were among those who rallied outside the Environmental Protection Agency on Wednesday to save bees & support sustainable agriculture.
-Monday, 9 pm will be the HBO premiere of "How to Let Go of the World and Love All the Things Climate Can't Change." This is the third documentary by the Oscar-nominated director Josh Fox.
Links: Hands Off Venezuela
Venezuelan Embassy in DC
Intercept article on Difference Between How U.S. Treats Brazil and Venezuela