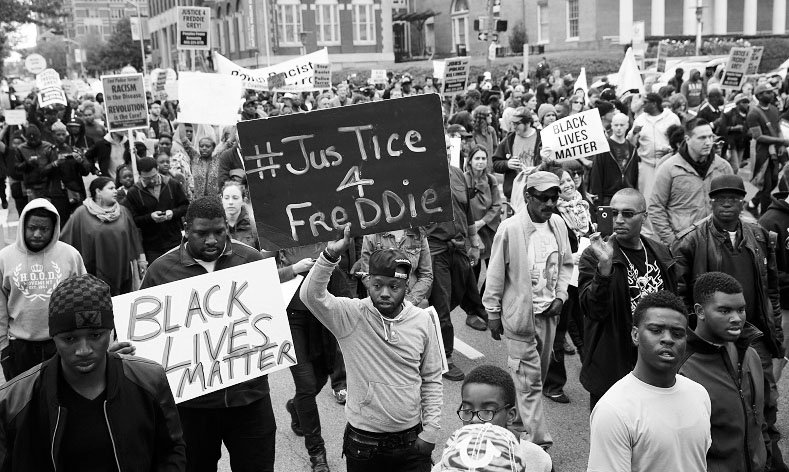 Podcast: Download (24.7MB) | Embed
Subscribe: Apple Podcasts | Android | Google Podcasts | Stitcher | RSS | Subscribe to Podcast
The third day of the historic Breaking Though Power mobilization held in DC focused on war. The organizer, Ralph Nader, said that the day was dedicated to "enhancing the waging of peace over the waging of war…the horrors of war, its huge costs here and abroad to innocents and the weakening blow backs of Empire amidst a collapse of constitutional and international law." We feature author and activist William Hartung. Also, journalist E.R. Shipp joins us to talk about the acquittal of one of six Baltimore police officers charged in the death of Freddie Gray and activist Kymone Freeman discusses a "Displacement-Free Zone" economic forum happening in Wards 7 and 8 in DC.
Headlines:
-Veteran consumer and civic engagement advocate Ralph Nader sponsored the 'Breaking Through Power' gathering this week, which brought together an array of those working for social justice to the nation's capital.
-The fight for $15 took to the streets yesterday as McDonald's held its annual meeting outside Chicago in Oak Brook, Illinois.
-A national strike is ongoing in France. As protests against President François Hollande's controversial set of labor reforms deepened, workers in France's nuclear plants joined the nationwide action.
-In Brazil, suspicions have been confirmed that the ouster of Brazilian president Dilma Rousseff is, in fact, a coup designed to eradicate a wide corruption probe, Brazil's largest newspaper on Monday published evidence of a "national pact" between a top government official and oil executive.
-This week's Black Lives Matter news comes from Baltimore, where Police Officer Edward Nero was acquitted of all charges in the death of an unarmed African American man, Freddie Gray. Journalist E.R. Shipp joins us to discuss the case.
Links:
BreakingThroughPower.org
Displacement-Free Zone Equitable Economic Development Forum