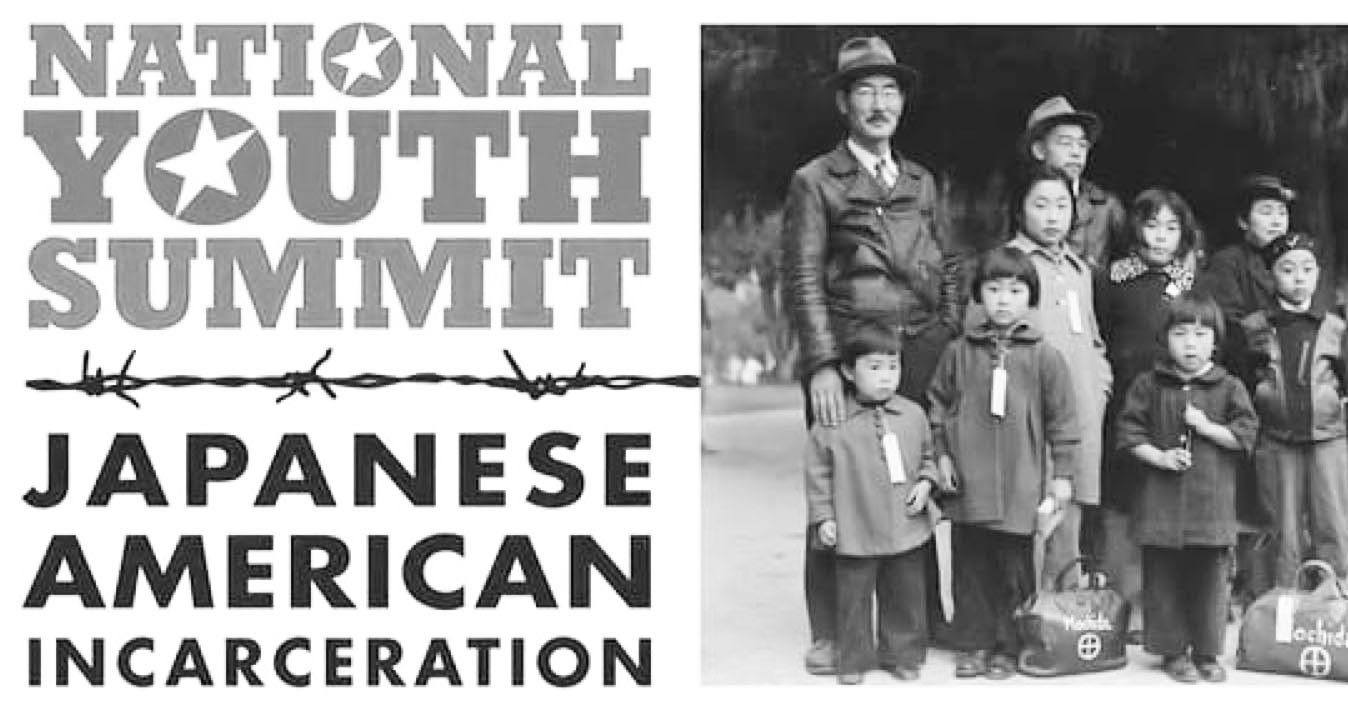 Podcast: Download (26.3MB) | Embed
Subscribe: Apple Podcasts | Google Podcasts | Stitcher | RSS | Subscribe to Podcast

A National Youth Summit, sponsored by the Smithsonian Museum of American History, focused on the incarceration of Japanese Americans during World War II. At that time, the United States government forcibly removed more than 120,000 Japanese Americans from the Pacific Coast. These individuals, two-thirds of them U.S. citizens, were sent to ten camps built throughout the western interior of the United States. Many would spend the next three years living under armed guard, behind barbed wire. The summit discussed the relevance of this crime in history to today, when Muslims, immigrants and African Americans continue to be targeted by the state, politicians, new laws and policies. Guests and voices: the Rev.Lennox Yearwood, Rep.Eleanor Holmes Norton, Gerald Horne, Karen Korematsu, David Ono, Lorraine Bannai, Hussam Ayloush, Mariko Fujimoto Rooks, George Takei.
Headlines:
-As part of an historic, global protest to keep fossil fuels in the ground, hundreds of protesters gathered outside the White House on May 15 to demand an end to offshore drilling in U.S. waters.
-Republicans on the House Oversight and Government Reform Committee passed a bill to block the District of Columbia from enacting a measure to allow the district to spend its own tax dollars without first getting approval from Congress.
-Verizon workers continued their strike this week with a march to the White House, a unity rally outside a Verizon Store in downtown DC, and a benefit fundraiser. The workers are also planning a national kids and families day of action.
-4. Updates on the Movement for Black Lives: Symone Marshall, Wakeisha Wilson, the "Grim Sleeper" cases, San Francisco Police Chief Greg Suhr steps down, one of the 276 girls kidnapped by Boko Haram two years ago has been rescued. Amina Ali Nkeki and her baby were reunited with her family.
-Gerald Horne interview on Russia, China and Latin America.
Links:
–The National Museum of American History, National Youth Summit – Japanese American Incarceration in World War II