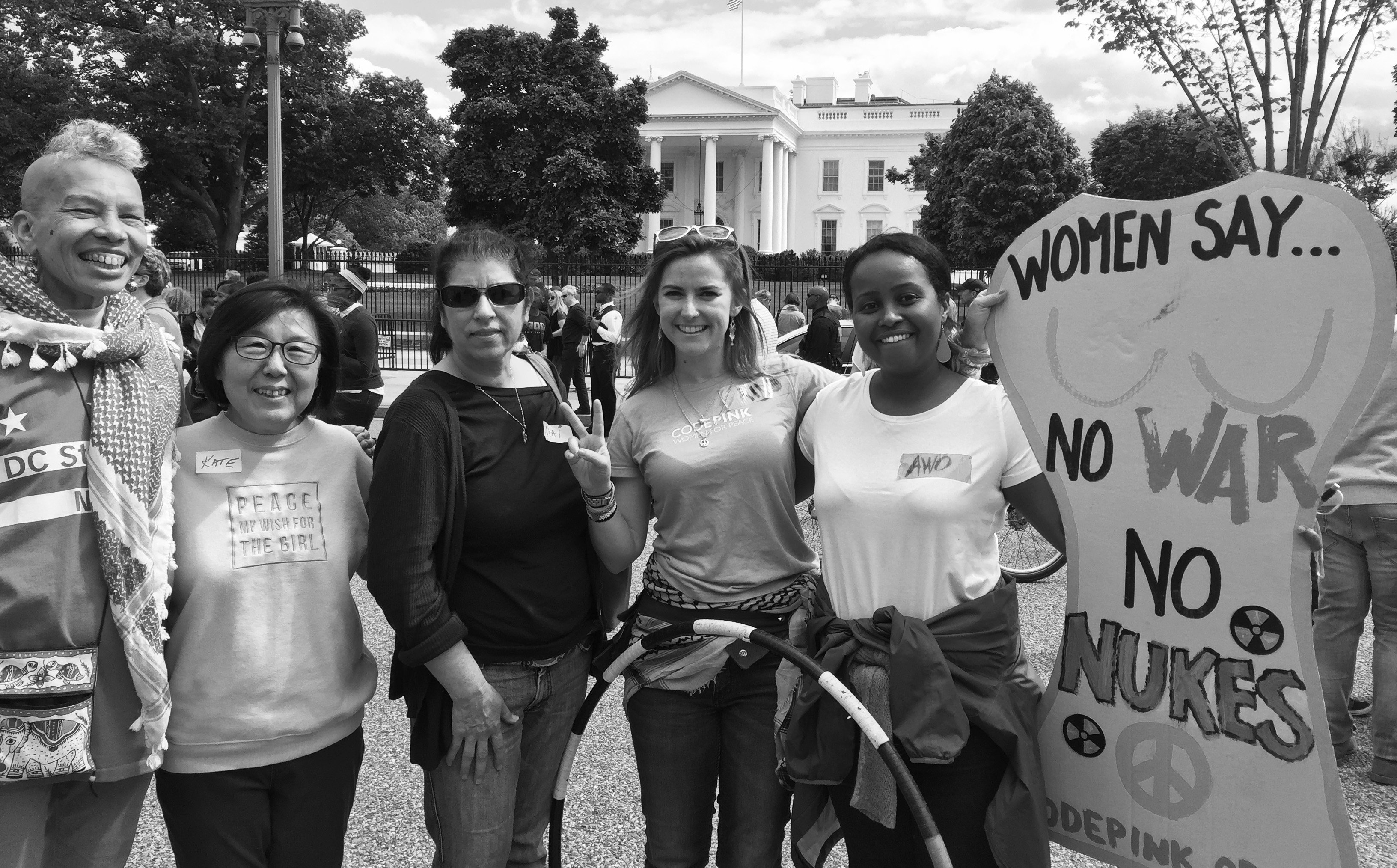 Podcast: Download (25.3MB) | Embed
Subscribe: Apple Podcasts | Google Podcasts | Stitcher | RSS | Subscribe to Podcast

A MOTHER'S DAY PEACE FESTIVAL is held Saturday in front of the White House to mark the original meaning of Mother's Day–for the world to disarm. Grassroots groups came together to reject war, violence, militarization of the police, mass incarceration and killing of black youth across the US. Guests and voices: Marsha Coleman-Adebayo, Kate Youngjoo Shim and Mary Ann Wright. The Rev. Graylan Hagler and Allison Timms also speak about the #SaveMyStore campaign by grocery workers at Giant, which plans to sell eight stores in the DMV.
Headlines:
-The strike by 39,000 CWA and IBEW members at Verizon has hit the one-month mark.
-Hundreds of Local 400 members, Giant customers, brothers and sisters from other unions, deliver thousands of petitions telling the company, "Save My Store!".
-Color of Change is supporting the first piece of federal bail reform legislation, the "No More Money Bail Act" introduced recently by Congressman Ted Lieu.
-Four days of major direct actions against fossil fuels are planed across the United States. The DC event will be Sunday, May 15, 1:30pm at Lafayette Park.
-Interview with Gerald Horne about recent Obama decisions and legacy.
Links:
Code Pink: Women for Peace
Communication Workers of America
The Save My Store Campaign
Color of Change