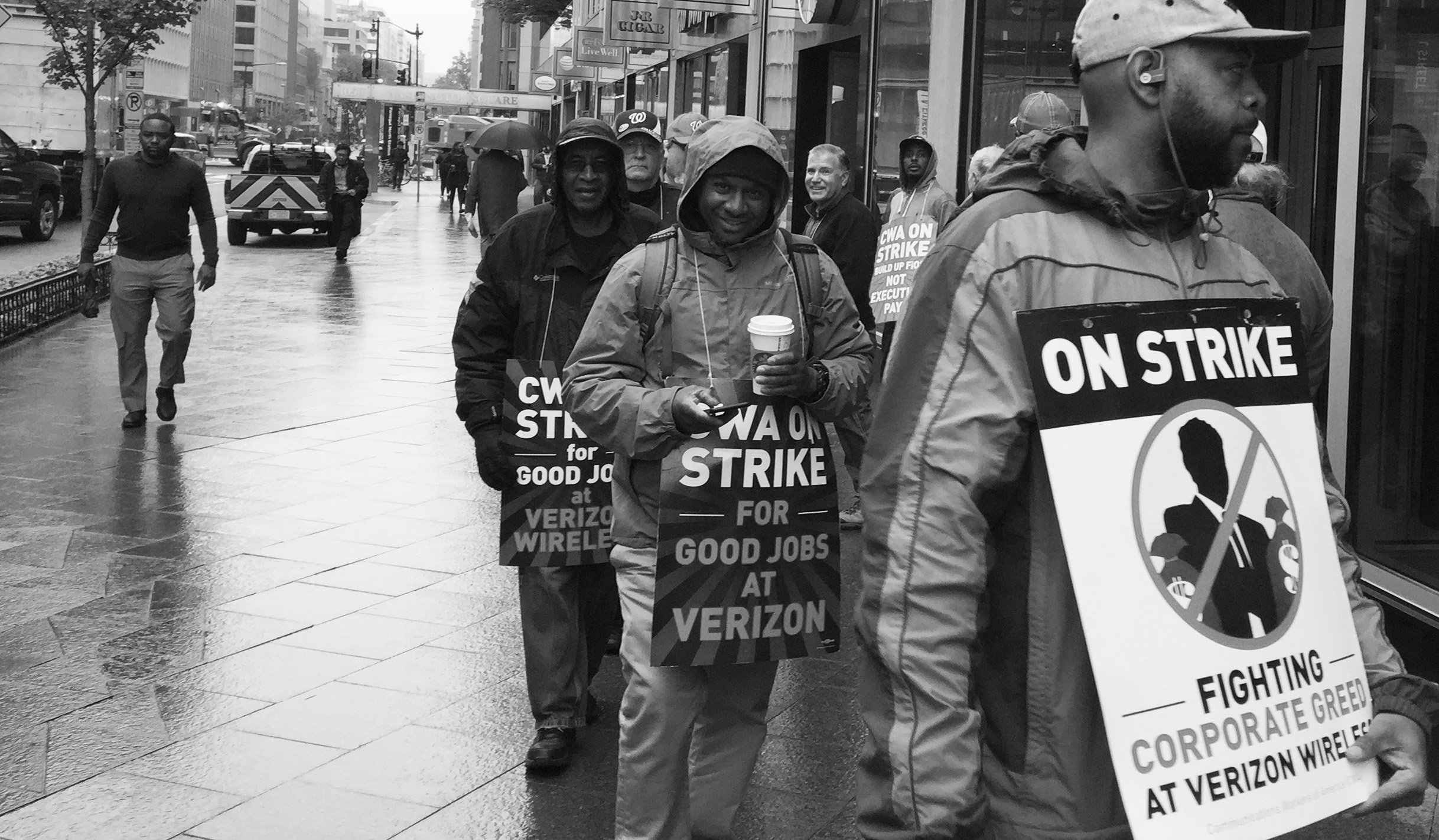 Podcast: Download (25.4MB) | Embed
Subscribe: Apple Podcasts | Android | Google Podcasts | Stitcher | RSS | Subscribe to Podcast

VOICES FROM MAY DAY, INTERNATIONAL WORKERS DAY IN DC, And in the second half, we hear from a local leader of Verizon Workers who are entering the fourth week of their strike. More than 39,000 Verizon workers are on strike from Massachusetts to Virginia. Guests and voices: Gerald Horne, Van Jones, Terry Richardson
Headlines:
-Dozens of DC Public Schools teachers were out protesting yesterday in upper Northwest. DCist reported that about 75 educators from Wilson High School, Deal Middle School, and Murch Elementary School were raising awareness about the failure of DC Public Schools to sign a new contract.
-In planet news, a state of emergency has been declared in the Canadian province of Alberta, where a massive wildfire has grown to five times its initial size and continues to rage.
-As the political ground continues to shake after the declaration of Donald Trump as the presumptive nominee of the Republican Party, little attention has been given to scandals brewing this week among Democrats.
-Politico reported this week that only one percent of the 61 million dollars that the Hillary Clinton campaign said it was raising for candidates in states has gone to those campaigns.
-Social media is also abuzz over the YouTube video of the Chicago Board of Elections.
-Van Jones needed to inject facts into CNN's pro-Clinton electoral coverage.
-Gerals Horne on the election.
-The Party for Socialism and Liberation will have a discussion on Hillary Clinton.
-The Green Festival kicks off at noon today and goes through Sunday at the DC Convention Center.
-The Mother's Day Peace Festival is May 7, at 2pm at Lafayette Square, 17th and H Streets NW, in front of the White House celebrating the original Mother's Day call for an end to violence and war.
Links:
–Clinton fundraising leaves little for state parties
–Communication Workers of America
–