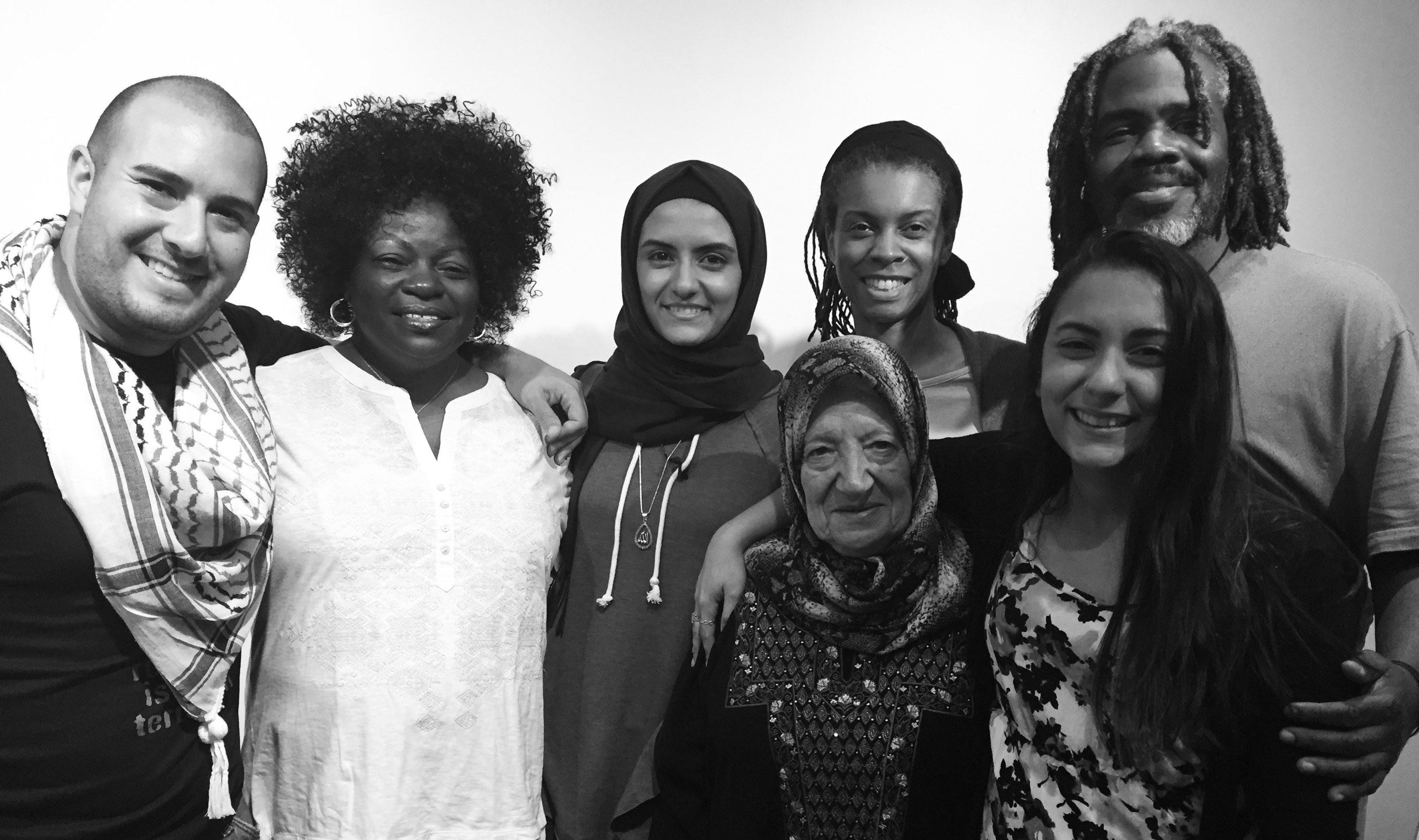 Podcast: Download (25.6MB) | Embed
Subscribe: Google Podcasts | Spotify | iHeartRadio | Stitcher | RSS | Subscribe to Podcast

Economist and author Julianne Malveaux is here with her new book, Are We Better Off? Race, Obama and Public Policy that asks if African Americans are better off after the Obama presidency. And we hear from 86-year-old Mariam Fathallah, who was forced to flee her village in Palestine in 1948 when she was just 18 years old and has spent the past 48 years living in a crowded refugee camp in Lebanon. Now, she is traveling around the United States until June on what is called the North American Nakba Tour. Nakba means in English "the catastrophe" and this is the word Palestinians use to describe the genocide and mass displacement that occurred in 1948 when they were forced from their homes and land during the founding of the state of Israel.

Headlines:
-As Verizon workers enter the third week of their strike, they and their supporters picketed the L Street Verizon Wireless store in downtown DC.
-Workers and police clash in several cities in France during protests over government reforms that workers say will compromise hard-won worker protections.
-Thousands of people marched in Mexico City Tuesday to mark 19 months since the disappearance of 43 students in the southern state of Guerrero.
-May 1st, May Daym marks the 6th month anniversary of the death of Alonzo Smith at the hands of so-called special police officers in Southeast Washington. A rally is planned.
– Other MAY DAY activities for this weekend include May Day Workshops / Panels / Discussions and a March on May Day for Workers
beginning at 2PM at Malcolm X Park in DC.
– DC Labor Filmfest kicks off tonight at the AFI Silver Theater in Silver Spring with "Trumbo," about the successful screenwriter Dalton Trumbo, who was targeted during the McCarthy period and House Un-American Activities Committee's Communist witch hunt.
Links:
The North American Nakba Tour
Julianne Malveaux's website
DC Labor Fest
Producer and Host: Esther Iverem
Contributor: Netfa Freeman
Engineer: Michael Nasella