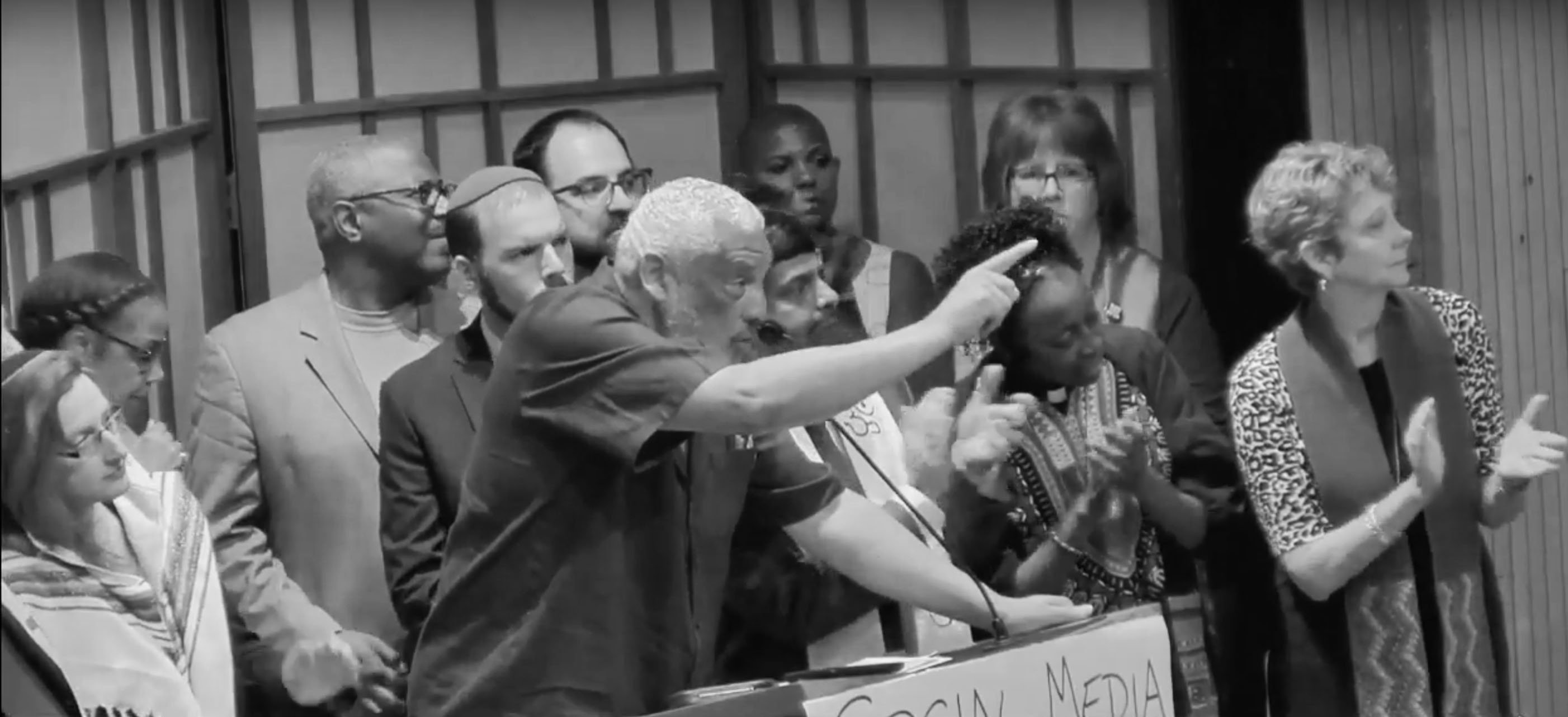 Podcast: Download (41.1MB) | Embed
Subscribe: Google Podcasts | Spotify | iHeartRadio | Stitcher | RSS | Subscribe to Podcast

For this hour, we hear voices, including those of the Rev. Graylan Hagler and journalist Dave Zirin, who participated in the Love Over Hate Rally held Sunday, August 20, 2017 at Cedar Lane Unitarian Universalist Church in Bethesda, MD. Many of the clergy and activists who traveled to Charlottesville, Virginia two weeks ago to protest the gathering of White supremacists came from the Washington, DC area and were on hand to speak.
Voices include: Rev. Graylan Hagler, journalist Dave Zirin, Rev. Abhi Janamanchi, Rev. George Gilbert Jr., Rabbi Alana Suskin, Rev. Roberta Robinson and more.
"On The Ground—Voices of Resistance from the Nation's Capital" (www.onthegroundshow.org) is a weekly show that brings alternative news from DC. We cover social justice activism and activists, those who are in the DC area and those who come to DC from across the nation or from across the globe to speak truth to power. Esther Iverem, creator, executive producer and host, is an award-winning journalist, poet, visual artist and activist.