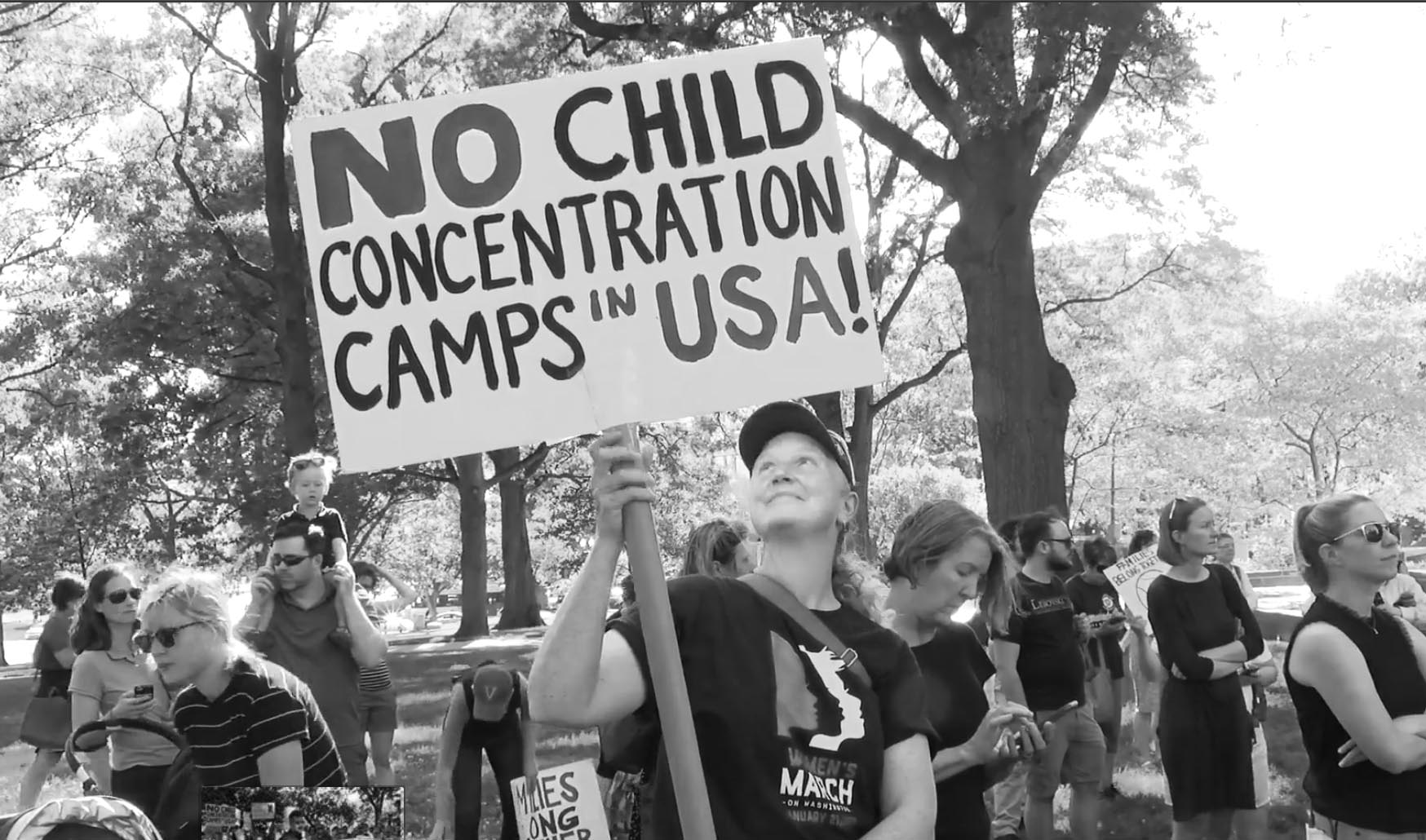 Podcast: Download (33.2MB) | Embed
Subscribe: Google Podcasts | Spotify | iHeartRadio | Stitcher | RSS | Subscribe to Podcast

On this show, this month's episode of the F-Word on fascism, with author Abba Solomon speaking on Israel, American Jews, Gaza and Crimes Against Humanity. And it's Week Five of the Poor People's campaign and thousands (including Rep. Pramila Jayapal (D-Washington) gather on Capitol Hill and across the country to say stop separating immigrant children from their parents. Plus headlines.
Headlines:
-Gerald Horne on U.S-backed Saudi attack on Yemen, U.S.-North Korea Summit and African refugees taken in by Spain.
-DC Muslims hold Iftar during Ramadan as an act of Resistance.
-Flint resident Ariana Hawk and the Rev. William Barber speak at Congressional Hearing for the Poor People's Campaign.
-Rally to support the Arctic National Wildlife Refuge.
-The East River Jazz festival concludes.
-AFI Docs Documentary Festival underway.
Voices: Abba Solomon, Gerald Horne, Pramila Jayapal, Heidi Feldman, Ingrid Vaca, the Rev. William Barber, Maha Hilal, Ariana Hawk
@justiceformuslimscollective @dmvmuslimsmc @M4RJNow @apiresistance @JVPDCMetro @CollectiveActionforSafeSpaces @EmpowerDC @poorpeoplescampaign @AbbaSolomon, @PramilaJayapal, Heidi Feldman @IngridVaca @RevWilliamBarber, @MahaHilal @ArianaHawk @nationaldomesticworkersalliance @codepinkalert
"On The Ground—Voices of Resistance from the Nation's Capital" (www.onthegroundshow.org), is a weekly show that brings alternative news from DC. We cover social justice activism and activists, those who are in the DC area and those who come to DC from across the nation or from across the globe to speak truth to power. Esther Iverem, creator, executive producer and host, is an award-winning journalist, poet, visual artist and activist. Her most recent book is Olokun of the Galaxy, a book of poetry and visual art about honoring Earth's oceans and ecosystem and those who perished or descended from the Atlantic Slave Trade. (Seeing Black Press).
–