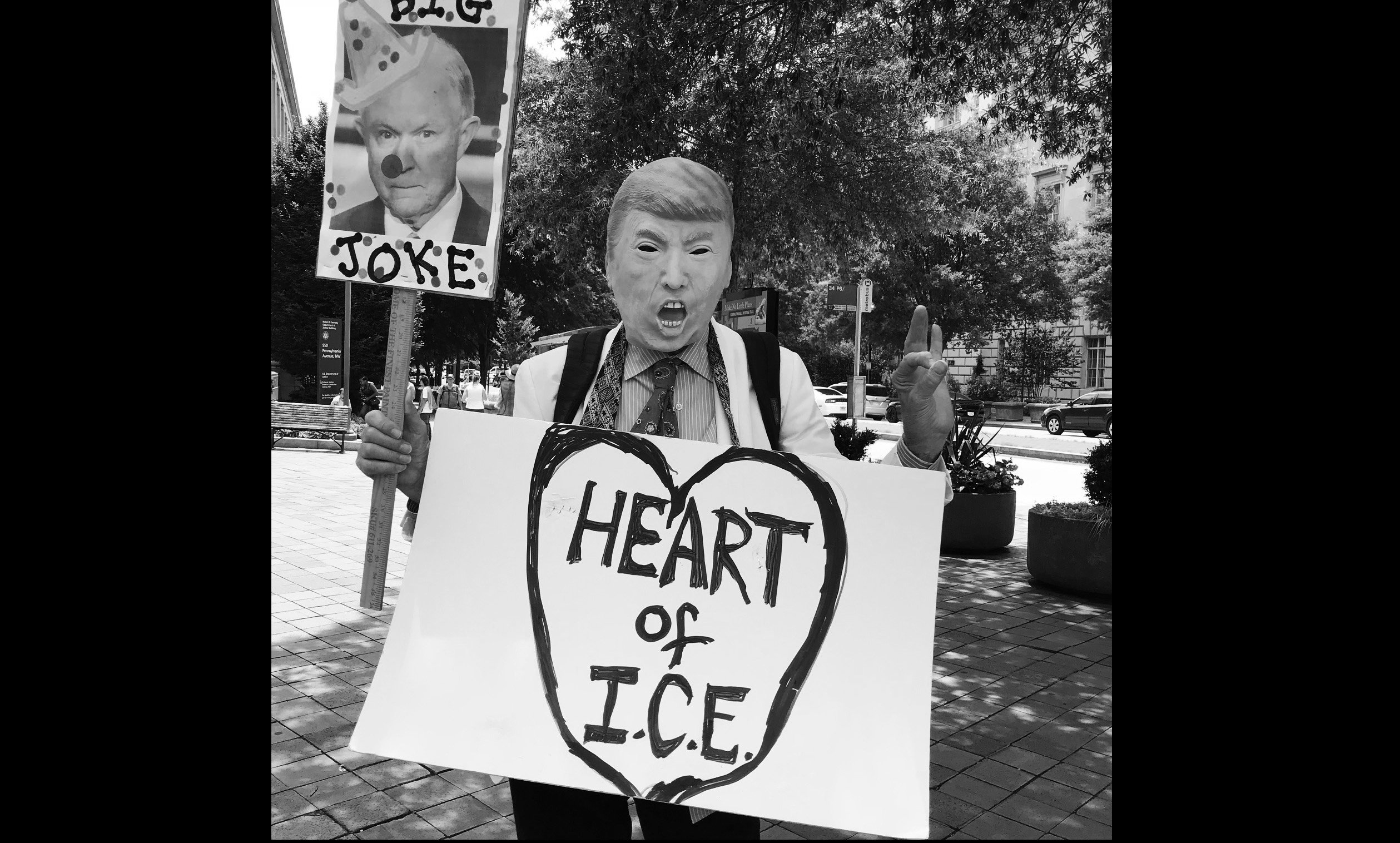 Podcast: Download (39.8MB) | Embed
Subscribe: Apple Podcasts | Google Podcasts | Stitcher | RSS | Subscribe to Podcast

On today's show, author and historian Gerald Horne on the real history and politics of the Supreme Court. And whether it is Trump's Muslim travel ban or increasing outrage over immigrant concentration camps, hundreds took to the streets of DC this week to raise their voices in protest.
HEADLINES:
-600 Arrested at Capitol Hill Protest to Keep Refugee Families Together…
-Crowds of demonstrators also rallied outside the Supreme Court this week as the court handed down several controversial decisions.
-DC Residents react to permit given to White Supremacists to mark one-year since deadly Charlottesville attack.
-James Fields, the man who drove a car through that crowd of counter-demonstrators in Charlottesville last year , has been charged with multiple hate crimes, for death of Heather Heyer and for injuring 28 other people.
-In Pennsylvania East Pittsburgh Police Officer Michael Rosfeld, has been arrested and charged with the shooting death of 17-year-old Antwon Rose Jr., 17, who was shot in the back June 19th while fleeing from a car that had been stopped on suspicion it was involved in a drive-by shooting.
-Scientists and researchers are sounding the alarm over a recent proposal from the acting head of National Oceanic and Atmospheric Administration that would remove "climate" and "conservation" from the agency's mission statement.
-Update on World Cup.
-Historian Hari Jones, expert on the contributions of African Americans during the Civil War and former assistant director and curator at the African American Civil War Freedom Foundation and Museum, died on June 22.
VOICES: Gerald Horne, Ana Maria Archila, Tameka Mallory, Rep. Sheila Jackson Lee and Linda Sarsour
On The Ground: Voices of Resistance from the Nation's Capital (www.onthegroundshow.org) is a weekly show that brings alternative news from DC. We cover social justice activism and activists, those who are in the DC area and those who come to DC from across the nation or from across the globe to speak truth to power. Esther Iverem, creator, executive producer and host, is an award-winning journalist, poet, visual artist and activist. Her most recent book is Olokun of the Galaxy, a book of poetry and visual art about honoring Earth's oceans and ecosystem and those who perished or descended from the Atlantic Slave Trade. (Seeing Black Press).