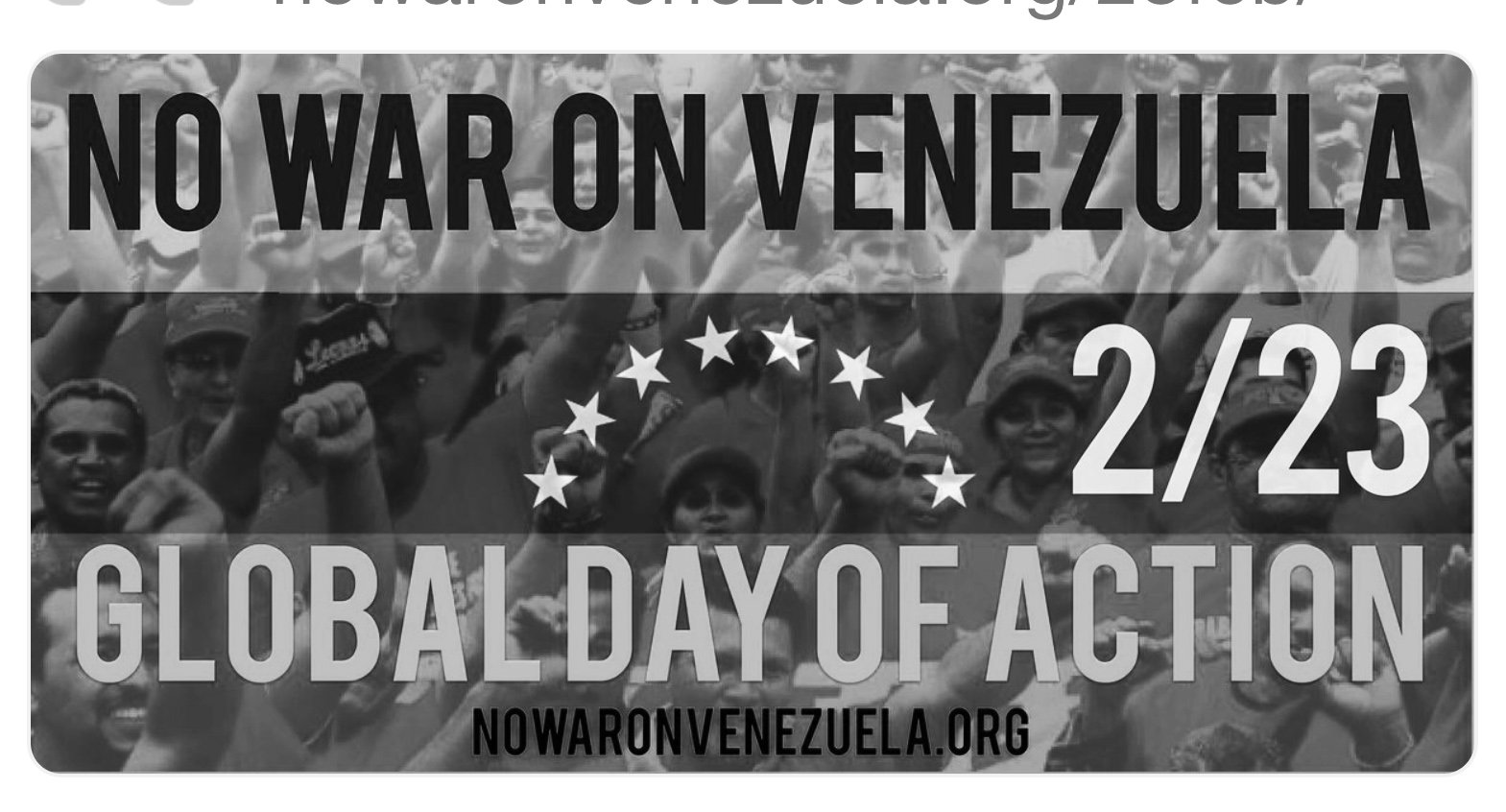 Podcast: Download (46.5MB) | Embed
Subscribe: Apple Podcasts | Google Podcasts | Stitcher | RSS | Subscribe to Podcast
Political lines are being drawn about national sovereignty, democracy and U.S. interventionist wars around the globe. This time, Venezuela is at the epicenter of the international struggle against U.S. imperialism and propaganda.
Headlines: Venezuela…Rallying Against the Border Wall and Declaration of 'National Emergency'…Bernie Sanders…Saudi Arabia…Nukes…And More
Voices: Steve Ellner, Gerald Horne, Bernie Sanders
If you enjoy our grassroots news show, which we provide free online, on podcast and on Pacifica stations and affiliates, please click here or click on the Patreon tab on this website to subscribe for as little as $3 a month. The show is made possible only by our volunteer energy, our resolve to keep the people's voices on the air, and by support from our listeners. In this new era of fake corporate news, we have to be and support our own media!


Thank you!


Subscribe on Patreon
Like us on Facebook!
Follow us on Twitter!