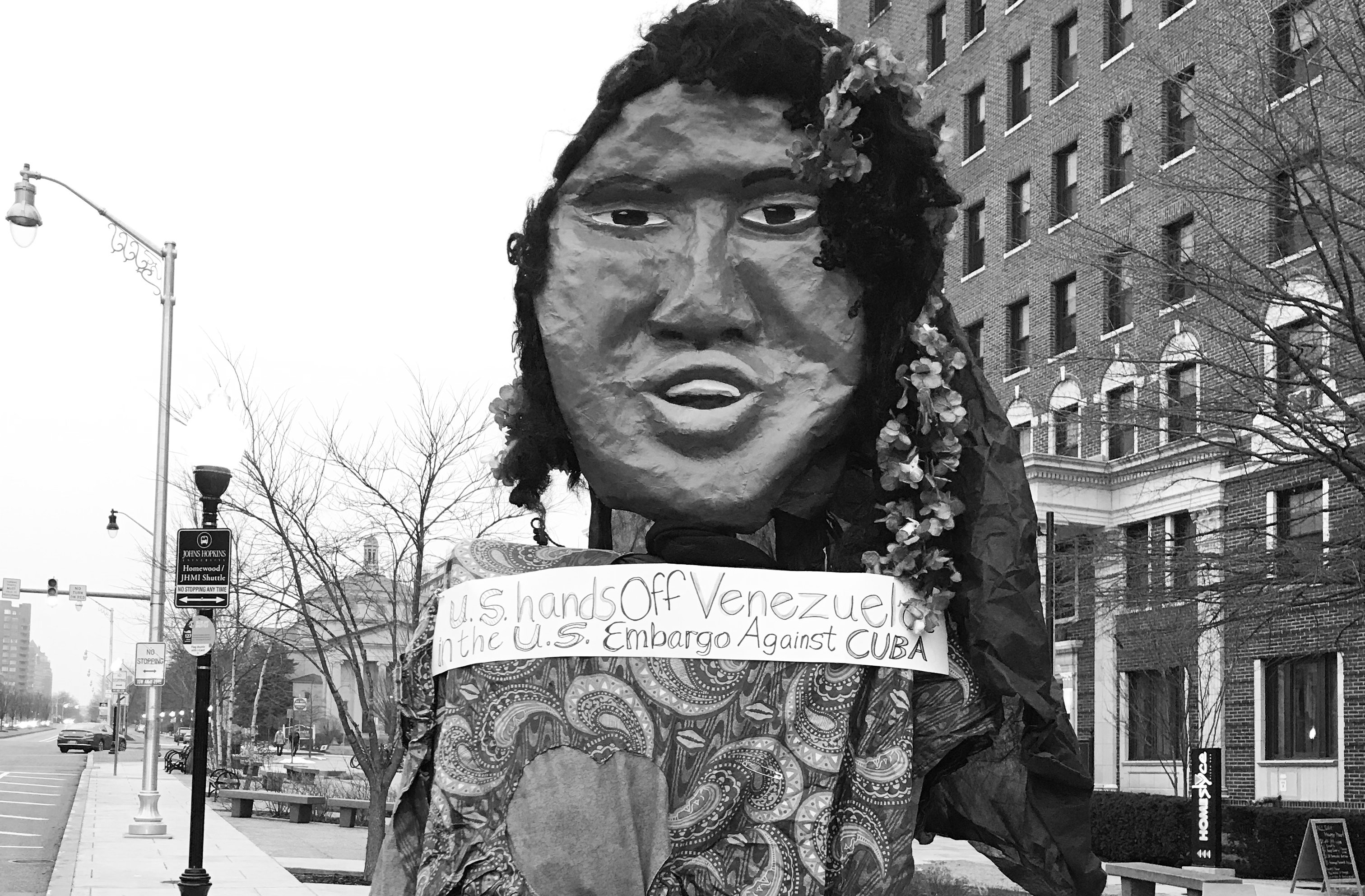 Will testimony by Trump's former fixer, Michael Cohen, drive a stake into the heart of Russiagate? Nation writer Aaron Mate says don't bet on it. And at protests across the U.S. and world, thousands gather to say no war, no sanctions no coup in Venezuela." Plus Headlines on Jayapal's Medicare for All bill in the House of Representatives. And More…
HEADLINES: Michael Cohens testimony debunks Russiagate
-Medicare For All Act of 2019 is Introduced by Representative Pramila Jayapal.
-Climate activists Force McConnell to Delay Vote on Green New Deal.
– Senate Republicans confirmed ex-coal lobbyist Andrew Wheeler as administrator of the Environmental Protection Agency.
– Rep. Raul Grijalva (D-AZ) introduced the Grand Canyon Centennial Protection Act.
– Michele Roberts, On the Grounds Environmental Justice Producer, testified before the House Appropriations Committee, to advocate for communities that suffer from industrial pollution and other hazards.
– thousands of migrant children suffered sexual abuse while in custody of the U.S. government.
– A Meeting of DCs Afro-Latino community
-A New Busboys and Poets Opens in Anacostia on March 6
-DC Premiere of film Cubanas, Mujeres en Revolucin, or Cubanas: Women in Revolution, a documentary by Maria Torrellas. Thats Thursday, March 7th, 6:30 PM " 9:00 PM at the
True Reformer Building, 1200 U Street in Northwest DC.
-Gerald Horne on Venezuela, India and Pakistan, North Korea and Russia.
If you enjoy our grassroots news show, which we provide free online, on podcast and on Pacifica stations and affiliates, please click here or click on the Patreon tab on this website to subscribe for as little as $3 a month. The show is made possible only by our volunteer energy, our resolve to keep the people's voices on the air, and by support from our listeners. In this new era of fake corporate news, we have to be and support our own media!


Thank you!


Subscribe on Patreon
Like us on Facebook!
Follow us on Twitter!