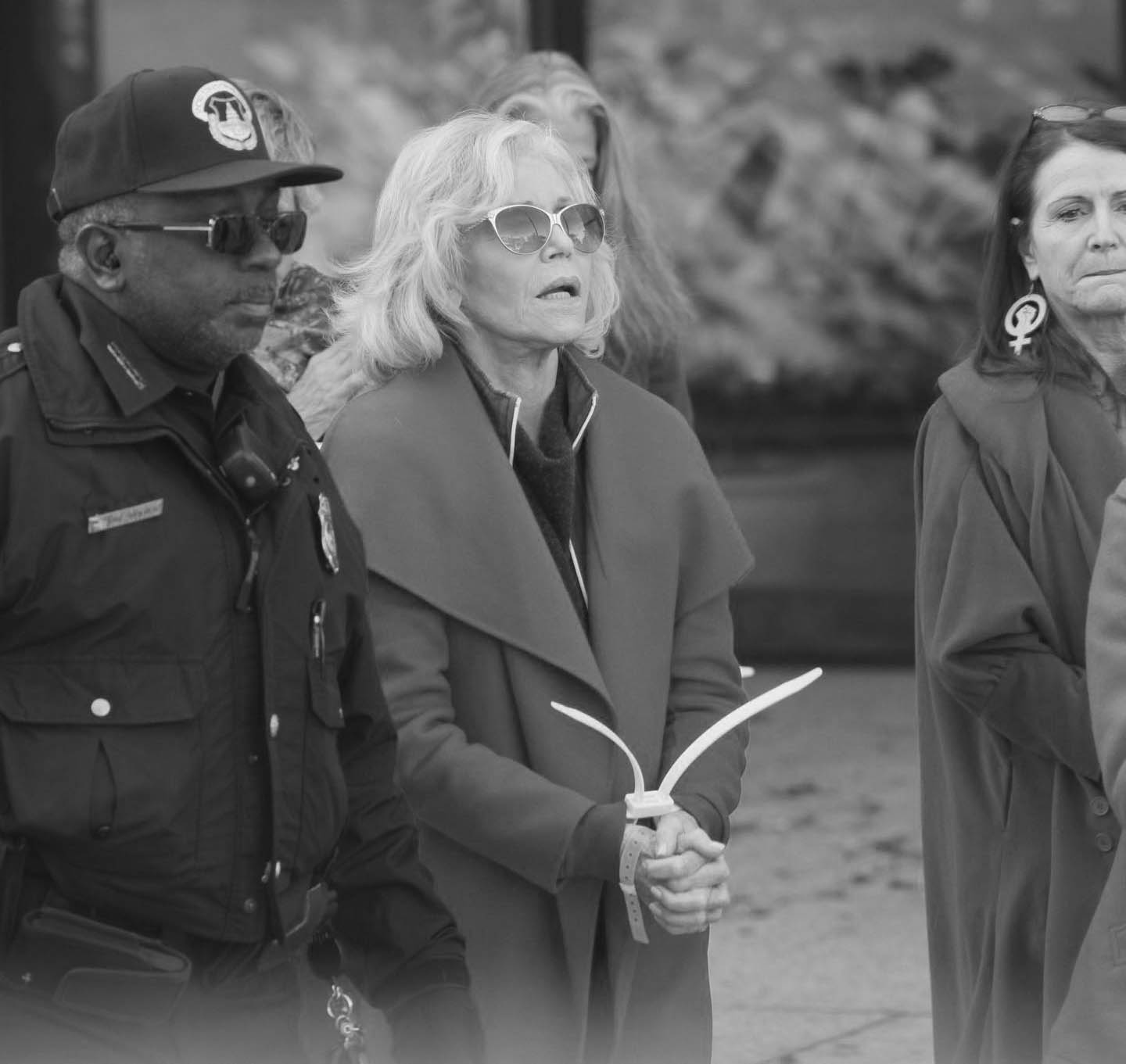 Podcast: Download (33.2MB) | Embed
Subscribe: Apple Podcasts | Google Podcasts | Stitcher | RSS | Subscribe to Podcast
Whether it is the brutal repression of Muslims in India or the doublespeak of American creation mythology, Gerald Horne breaks down the elements of today's incipient fascism for our final F-Word segment for 2019.  And scores of people have joined actress Jane Fonda in being arrested every Friday at the US Capitol to demand action on the climate crisis. We present voices at 'Fire Drill Fridays' speaking about a just transition to green energy with good jobs. Headlines:
The House voted to impeach President Donald Trump.
The Senate pushed through 12 more Trump, right-wing judges.
The secretive FISA court accused the FBI of misleading its judges.
The Senate approved a $738 billion budget for the Pentagon.
An analysis found that "exposure to toxic air, water, soil, and chemical pollution" kills 8.3 million people worldwide each year,
Several actions in DC this week, addressed violence against women.
Chantal James reports on a forum to protect lack girls from sex trafficking.
A setback and a victory for the Fight for $15 movement.
BECAUSE you enjoy our grassroots news show, which we provide free online, on podcast and on Pacifica stations and affiliates, please click here or click on the Support-Donate tab on this website to subscribe for as little as $3 a month. We are so grateful for this small but growing amount of monthly crowdsource funding on Patreon. You can also give a one-time donation on PayPal. The show is made possible only by our volunteer energy, our resolve to keep the people's voices on the air, and by support from our listeners. In this new era of fake corporate news, we have to be and support our own media!
Thank you!