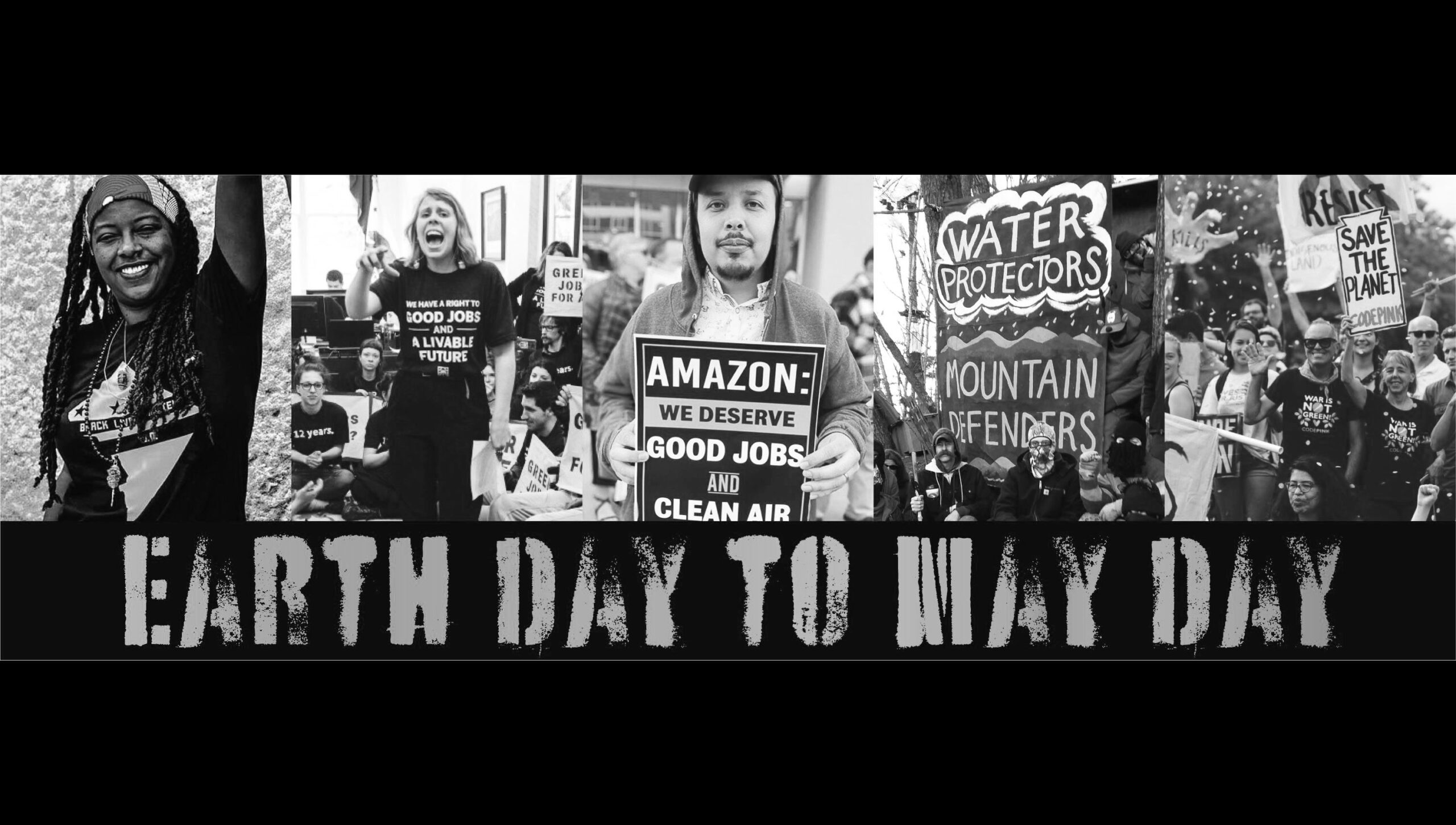 Podcast: Download (Duration: 57:55 — 39.8MB) | Embed
Subscribe: Google Podcasts | Spotify | iHeartRadio | Stitcher | RSS | Subscribe to Podcast
From the cold-blooded killing of a young black man in Georgia, to imperialist attacks by the US around the world, the present is echoing the past. We speak to our geopolitical analyst professor Gerald Horne. And we go to the streets of DC to hear voices from the Shutdown DC-Climate Strike protest on May Day. Also, voices from the National People's Bailout action. Plus headlines: –Dems promise to unveil a "Rooseveltian" coronavirus aid package for the American people. –Rep. Rashida Tlaib, democrat of Michigan, tells journalists Matt Taibbi and Katie Halper that Congress lacks "urgency." –New COVID-19 and unemployment numbers. –The right-wing uses COVID-19 as a cover to rollback hard-won rights. –Chantal James reports on state lawmakers using the crisis to further intrude on women's reproductive health and rights. -The Justice Department drops all charges against former Trump staffer Mike Flynn. –Two men arrested in the shooting death of Ahmaud Arbery. –U.S. attacks on Venezuela and Cuba. –New items on history, culture and media.
Voices: Gerald Horne, Philip Agnew, Sayokla Kindness, Liz Butler, Kathleen Brophy, Hope Neyer, Serge Kostin.
The show is made possible only by our volunteer energy, our resolve to keep the people's voices on the air, and by support from our listeners. In this new era of fake corporate news, we have to be and support our own media! Please click here or click on the Support-Donate tab on this website to subscribe for as little as $3 a month. We are so grateful for this small but growing amount of monthly crowdsource funding on Patreon. You can also give a one-time donation on PayPal. Thank you!
Correction: Some versions of this show misidentified Michael Flynn. He was briefly President Trump's National Security Advisor.
Photo: Courtesy of www.ShutdownDC.org