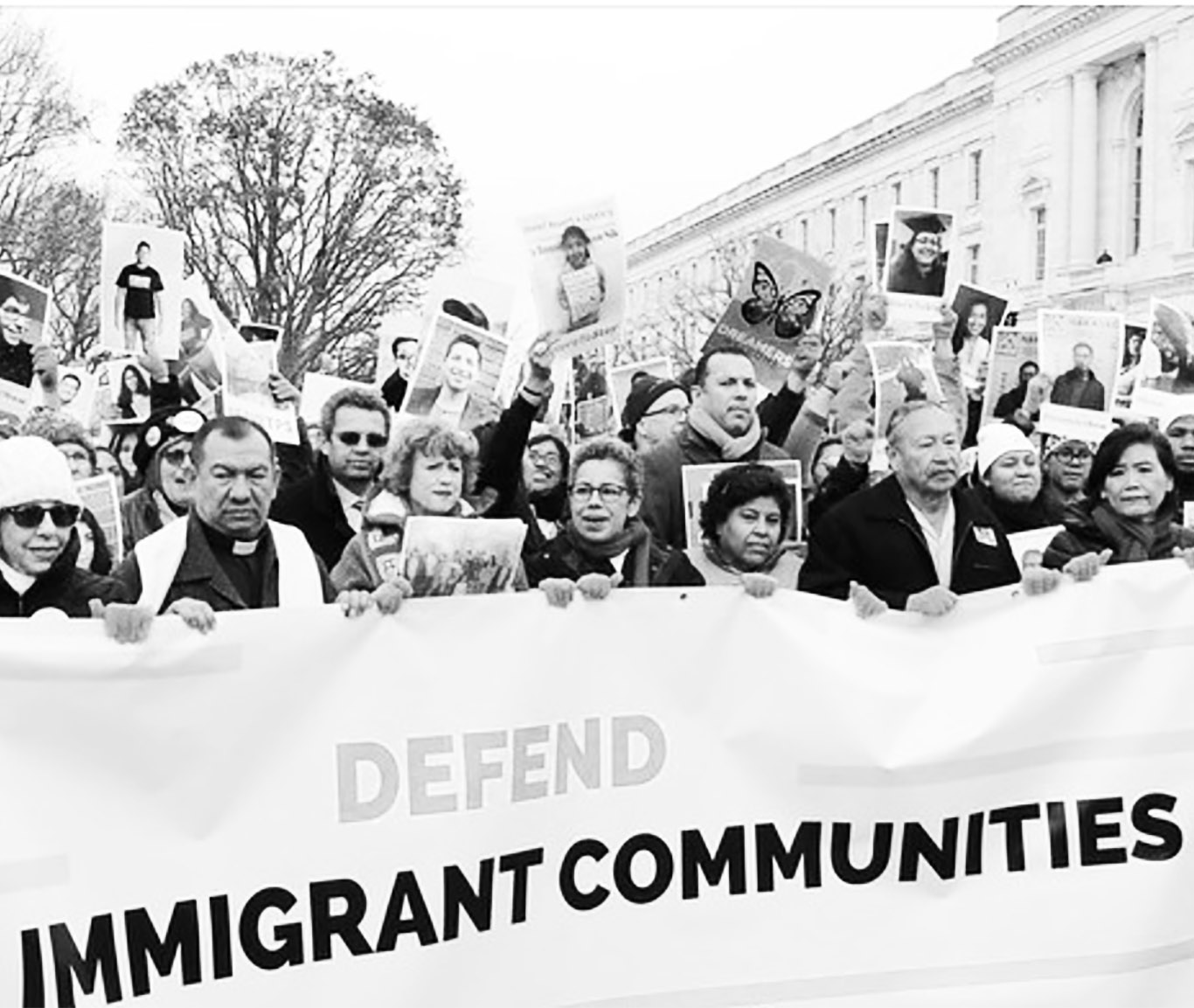 Podcast: Download (Duration: 55:45 — 38.3MB) | Embed
Subscribe: Apple Podcasts | Google Podcasts | Stitcher | RSS | Subscribe to Podcast
In the days leading to the second impeachment of Donald Trump, Washington is as divided as ever over what are the facts and how to move forward. And while some cheer the Biden administration's first steps to fix the broken U.S. immigration system, millions more refugees, asylum seekers and the undocumented languish in limbo. We hear voices rallying for justice for all immigrants at the #AllofUs action at the Washington Monument on January 27. We also speak to attorney Ofelia Calderon.
Plus headlines: Democrats prepare to use the budget reconciliation process…Qanon supporter Rep. Majorie Taylor Greene of Georgia removed from her House committees…Gerald Horne on Iran and international news…Biden signs new orders on immigration…The latest on teachers and public school reopening amid COVID…Maryland agricultural reserve saved from industrial solar farm…Montgomery County, Md. issues long-awaited public safety report… Culture and Media: Progressive content producers demonetized on YouTube…Fight to allow Line 3 pipeline protest in Minnesota…This week in history: 1961 Greensboro sit-in…
The show is made possible only by our volunteer energy, our resolve to keep the people's voices on the air, and by support from our listeners. In this new era of fake corporate news, we have to be and support our own media! Please click here or click on the Support-Donate tab on this website to subscribe for as little as $3 a month. We are so grateful for this small but growing amount of monthly crowdsource funding on Patreon. You can also give a one-time or recurring donation on PayPal. Thank you!
Post photo from CASA