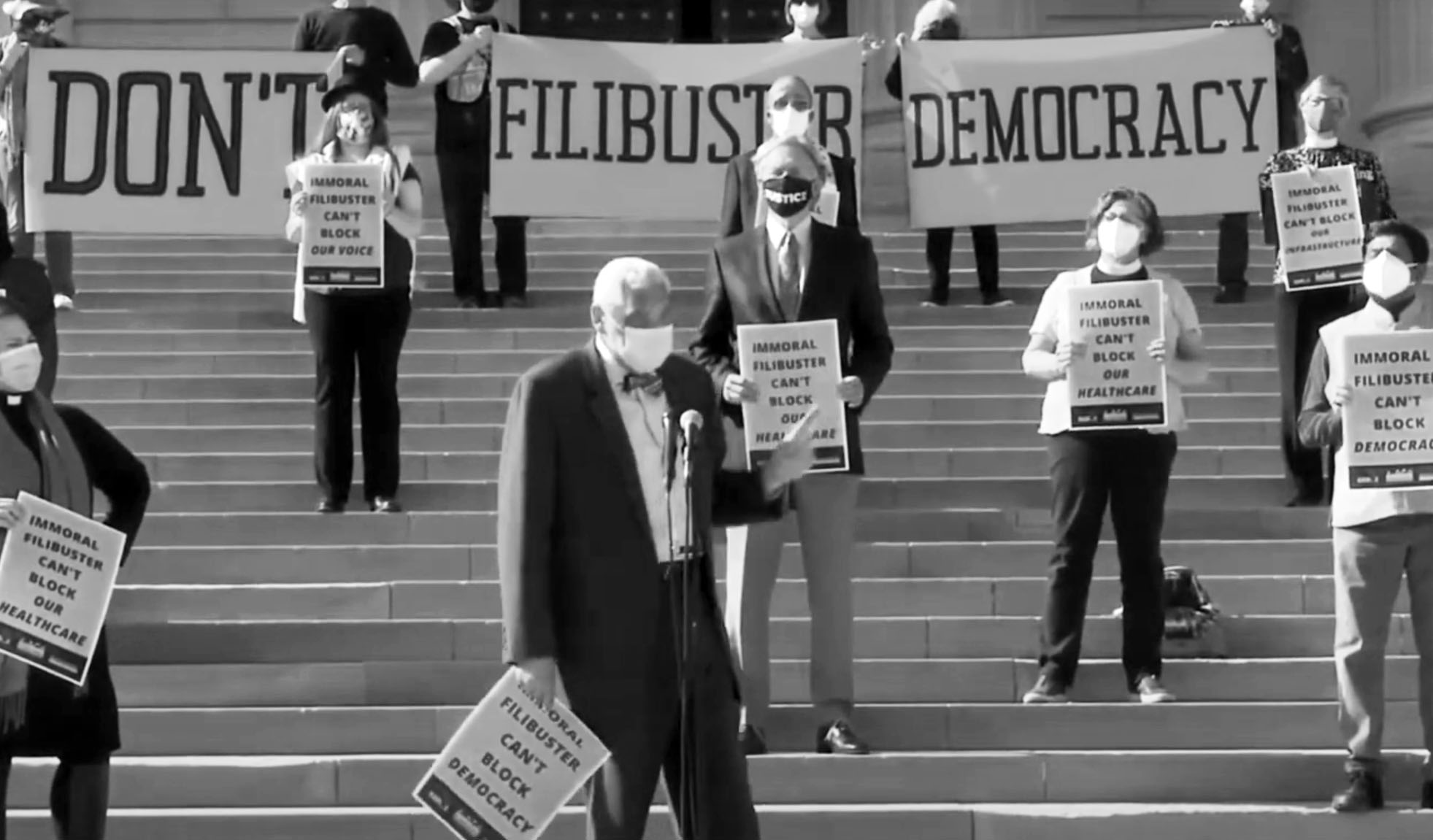 Podcast: Download (Duration: 55:45 — 38.3MB) | Embed
Subscribe: Google Podcasts | Spotify | iHeartRadio | Stitcher | RSS | Subscribe to Podcast
Why are basic needs of people in the United States being held hostage by a senate rule, which is not even a law or in the Constitution? Faith leaders say that the filibuster is immoral and speak out on Easter Monday. And more on that poison pill inserted into the proposed and highly promoted federal voting rights bill, The For the People Act, which will actually make it much harder for third parties to emerge and compete against the two corporate parties. Dr. Margaret Flowers talks about the poison pill, U.S. sanctions that are killing people in other countries, and she has the latest on COVID in the U.S. Plus headlines on Chauvin, the death of Elizabeth Davis, president of the Washington Teachers Union and police in schools.

Voices: Dr. Margaret Flowers, Professor Gerald Horne, Rev. Graylan Hagler, Rev. Jim Winkler, Rev. Liz Theo Harris, WTU President Elizabeth Davis.
The show is made possible only by our volunteer energy, our resolve to keep the people's voices on the air, and by support from our listeners. In this new era of fake corporate news, we have to be and support our own media! Please click here or click on the Support-Donate tab on this website to subscribe for as little as $3 a month. We are so grateful for this small but growing amount of monthly crowdsource funding on Patreon. You can also give a one-time or recurring donation on PayPal. Thank you!