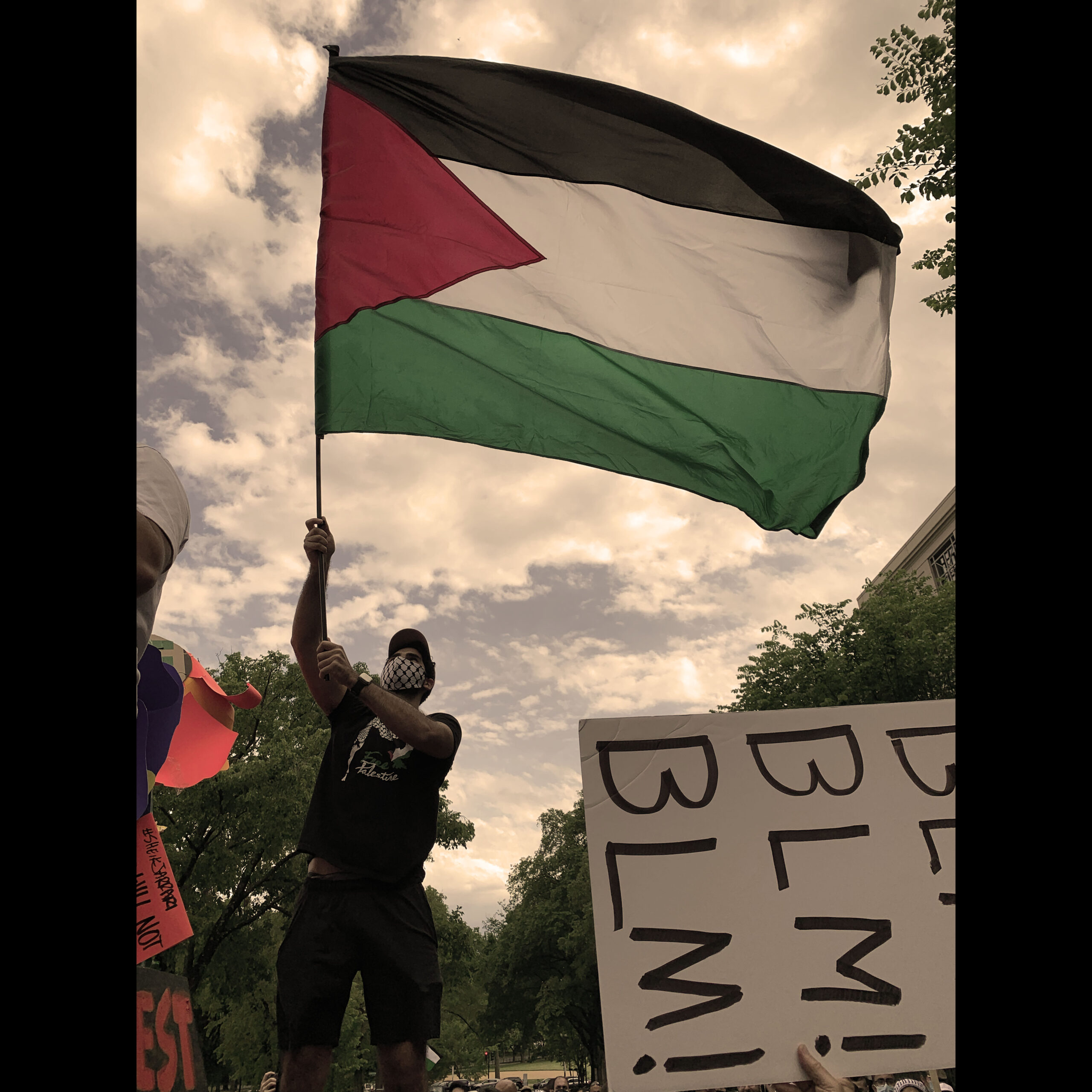 Podcast: Download (Duration: 56:46 — 39.0MB) | Embed
Subscribe: Apple Podcasts | Google Podcasts | Stitcher | RSS | Subscribe to Podcast
Global support grows for Occupied Palestine after more than 100 people are killed in Gaza, Israeli forces attack worshippers at the third holiest site in Islam, and after Israel's ongoing ethnic cleansing of Palestinians is caught on video and goes viral. And, as in the case of George Floyd, murdered by ex-cop Derek Chauvin, what is happening on the ground in the apartheid state of Israel is being documented truthfully by citizens, not by occupiers, the state or corporate media.
Interviews with activists from the Palestinian Youth Movement, Rasha Anayah and Laura Albast; interview with author and educator Christopher Chambers; voices from the rally for Palestine outside the U.S. State Department, Tuesday, May 11, 2021. Headlines on Palestine, Biden's infrastructure plan, child care, the Sunrise Movement's 400-mile trek, the Strategic Competition Act of 2021 and much more…
Additional coverage of corporate media's skewed coverage of Israeli war crimes and apartheid, with author Christopher Chambers
The show is made possible only by our volunteer energy, our resolve to keep the people's voices on the air, and by support from our listeners. In this new era of fake corporate news, we have to be and support our own media! Please click here or click on the Support-Donate tab on this website to subscribe for as little as $3 a month. We are so grateful for this small but growing amount of monthly crowdsource funding on Patreon. You can also give a one-time or recurring donation on PayPal. Thank you!