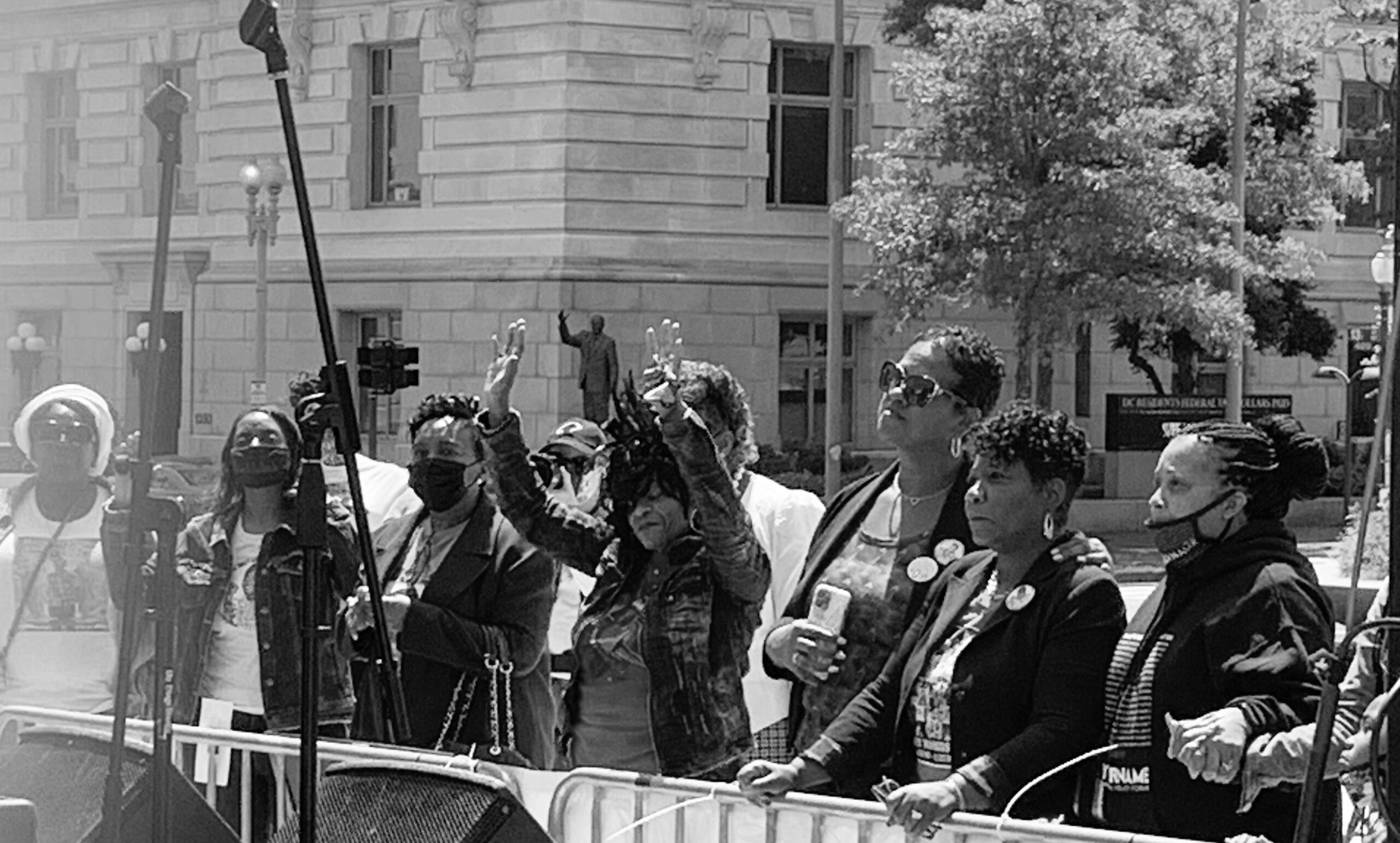 Podcast: Download (Duration: 55:45 — 38.3MB) | Embed
Subscribe: Apple Podcasts | Google Podcasts | Stitcher | RSS | Subscribe to Podcast
On May Day, International Workers Day, thousands of undocumented immigrants and their allies march on Washington, demanding permanent protection, dignity and respect. Esther interviews a member of Movimiento Cosecha, one of the groups that marched. And a DC rally celebrates Mothers Day in a different way. Honoring so many whose sons and daughters were killed by police but whose names are not known.
Also, Ajamu Baraka talks about state violence in Colombia and Haiti and the connection to U.S. foreign policy. Plus headlines on affordable housing in DC, support for essential workers and vaccine patents. Culture and media include Fox News, reports on theft of Palestinian homes by Israeli setters and a report documenting police attacks on journalists at Black Lives Matter protests.
Bonus coverage of the Hear the Cry rally, includes the Rev. Graylan Hagler on the political origins of Mother's Day, activist Salim Adofo and live music performance by Robin Sugar Williams.
The show is made possible only by our volunteer energy, our resolve to keep the people's voices on the air, and by support from our listeners. In this new era of fake corporate news, we have to be and support our own media! Please click here or click on the Support-Donate tab on this website to subscribe for as little as $3 a month. We are so grateful for this small but growing amount of monthly crowdsource funding on Patreon. You can also give a one-time or recurring donation on PayPal. Thank you!