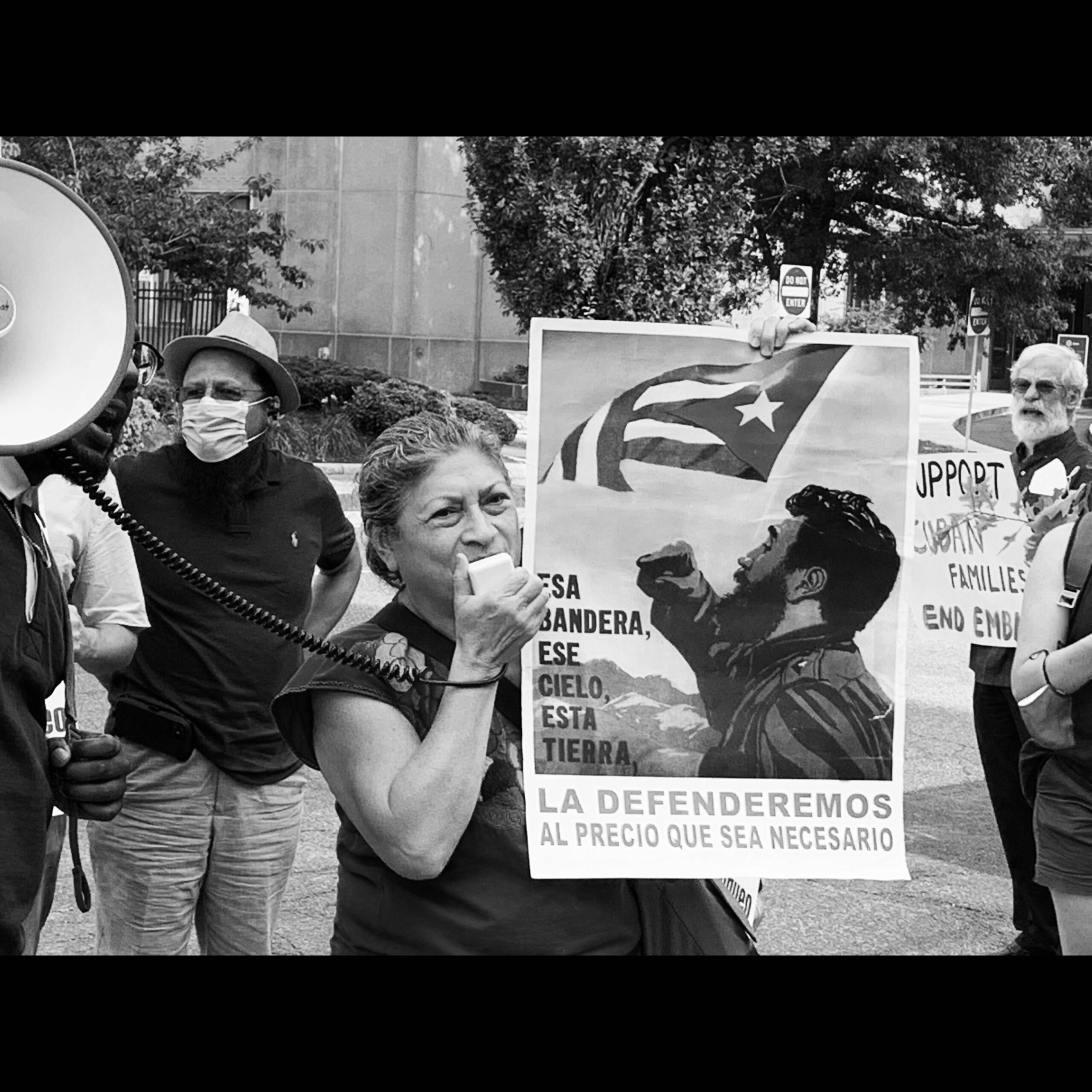 Podcast: Download (Duration: 1:00:08 — 41.3MB) | Embed
Subscribe: Apple Podcasts | Google Podcasts | Stitcher | RSS | Subscribe to Podcast
Whether it is the fight for voting rights, infrastructure or real aid to the suffering Cuban people, progressives are confronting urgent issues. And with a very sophisticated social media WAR waged by the U.S. against Cuba and ongoing attacks in the U.S. on teaching historical facts, it's time, once again, to talk with our media critic Jon Jeter.
Plus headlines: President Biden issued new sanctions against Cuba but has not fulfilled his campaign promise to roll back Trump sanctions… Code Pink and partners raises more than a half million dollars to send the first 1.6 million of a total 6 million syringes to Cuba… 400 people sign onto full page NYT ad to end Cuba sanctions and blockade… Rally July 25, 2021, 2pm, in front of the White House, to end embargo… Nearly 80 women were arrested as they blocked the street near the Supreme Court, in an action to support voting rights… Rep. Hank Johnson of Georgia was among those arrested in another voting rights rally… The Center for Biological Diversity Action Fund gave the Biden administration a grade of C-minus…  Amnesty International documents new sexual violence, against men, women and children intercepted while crossing the Mediterranean Sea and forcibly returned to detention centers in Libya… The U.S. Department of Justice announced a strike force to help reduce gun violence… Rights groups  are demanding a probe of the FBI's apparently limited 2018 background investigation into U.S. Supreme Court Justice Brett Kavanaugh.
The show is made possible only by our volunteer energy, our resolve to keep the people's voices on the air, and by support from our listeners. In this new era of fake corporate news, we have to be and support our own media! Please click here or click on the Support-Donate tab on this website to subscribe for as little as $3 a month. We are so grateful for this small but growing amount of monthly crowdsource funding on Patreon. PATREON NOW HAS A ONE-TIME, ANNUAL DONATION FUNCTION! You can also give a one-time or recurring donation on PayPal. Thank you!