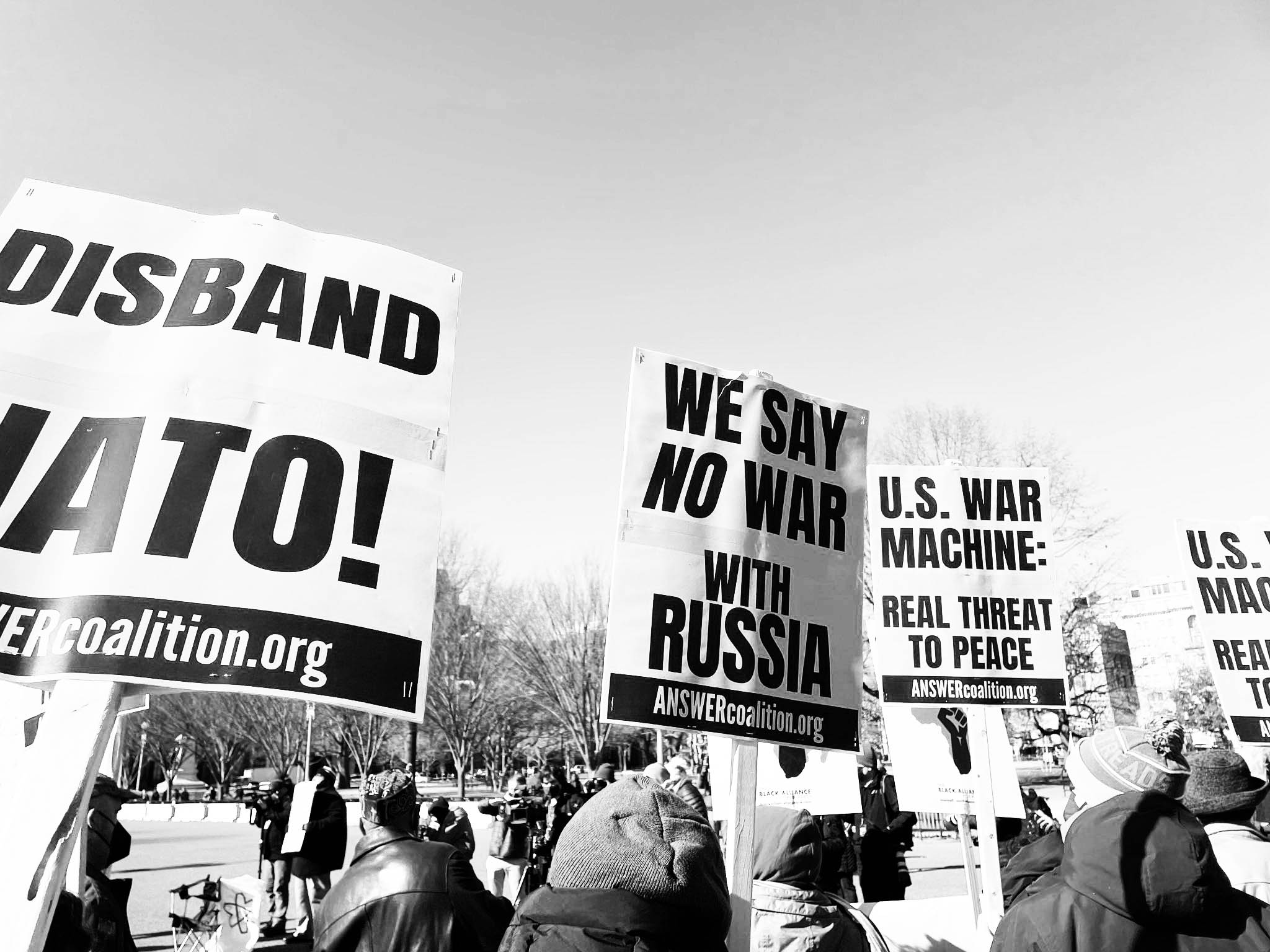 Podcast: Download (Duration: 56:53 — 39.1MB) | Embed
Subscribe: Google Podcasts | Spotify | iHeartRadio | Stitcher | RSS | Subscribe to Podcast
As the Biden administration, the Pentagon and NATO continue to provoke war with Russia, anti-war activists rally in front of the White House to stop a potential conflict between the world's two largest nuclear powers. The U.S. is sending more lethal weapons and public treasure to Eastern Europe as, at home, working families struggle with housing, food and fuel prices and mounting death and sickness from covid.
With: Sean Blackmon-ANSWER Coalition, Rafiki Morris-All-African Peoples Revolution Party, Erica Caines-Black Alliance for Peace, Micheal Bearman-PSL, Samantha Garcia-National Priorities Project, Olivia DiNucci-CODEPINK and vocal artist Luci Murphy.
The show is made possible only by our volunteer energy, our resolve to keep the people's voices on the air, and by support from our listeners. In this new era of fake corporate news, we have to be and support our own media! Please click here or click on the Support-Donate tab on this website to subscribe for as little as $3 a month. We are so grateful for this small but growing amount of monthly crowdsource funding on Patreon. PATREON NOW HAS A ONE-TIME, ANNUAL DONATION FUNCTION! You can also give a one-time or recurring donation on PayPal. Thank you!