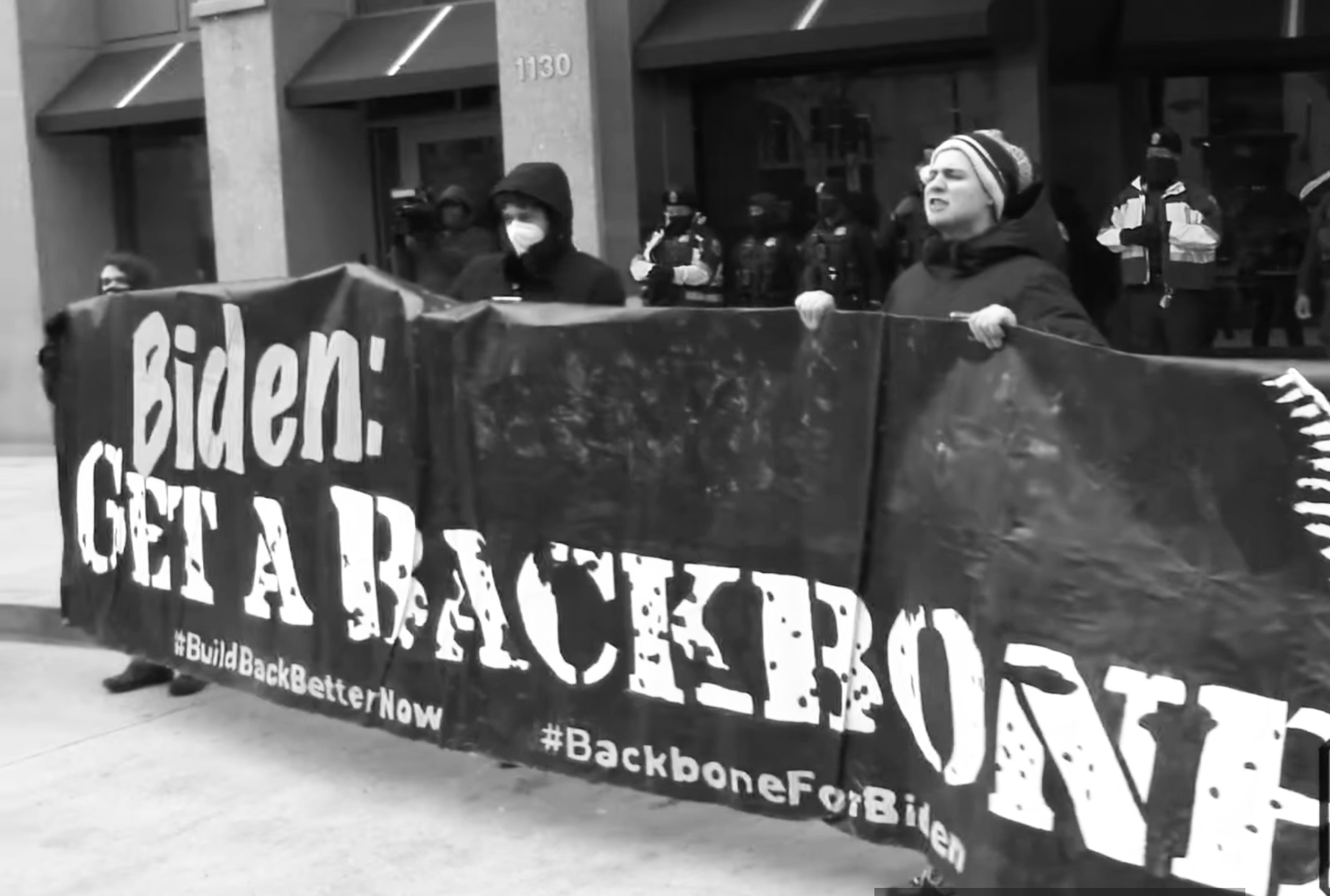 Podcast: Download (Duration: 1:01:13 — 42.0MB) | Embed
Subscribe: Google Podcasts | Spotify | iHeartRadio | Stitcher | RSS | Subscribe to Podcast
One hundred organizations urge President Biden to end the brinksmanship between Russia and the United States. Our media critic Jon Jeter joins us to discuss the media's part in beating the drums of war. Plus headlines: Biden Get a Backbone protest, DC Sanitation workers organize for job safety ad respect as essential workers. Atlanta DA asks FBI for security after Trump rally. HBCU bombs threats; no plea deal for Ahmaud Arbery killers. Amnesty International designates Israel as an Apartheid state.
With: Jon Jeter, Ambassador Jack F. Matlock Jr., Kevin Cramer Jr., Robert Hollingsworth, Kevin Pogue, Medea Benjamin.
The show is made possible only by our volunteer energy, our resolve to keep the people's voices on the air, and by support from our listeners. In this new era of fake corporate news, we have to be and support our own media! Please click here or click on the Support-Donate tab on this website to subscribe for as little as $3 a month. We are so grateful for this small but growing amount of monthly crowdsource funding on Patreon. PATREON NOW HAS A ONE-TIME, ANNUAL DONATION FUNCTION! You can also give a one-time or recurring donation on PayPal. Thank you!