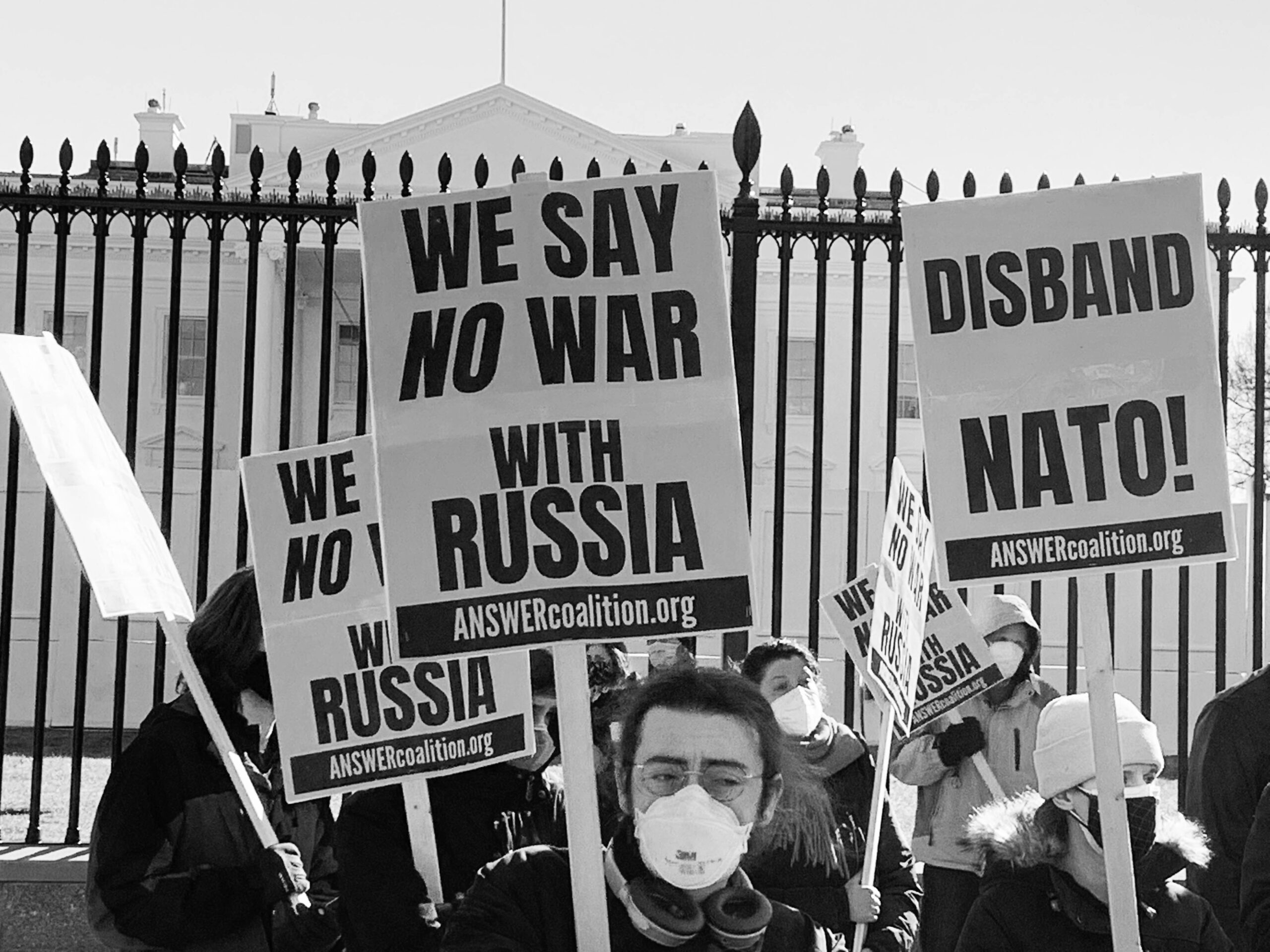 Podcast: Download (Duration: 58:16 — 40.0MB) | Embed
Subscribe: Google Podcasts | Spotify | iHeartRadio | RSS | Subscribe to Podcast
Activists in more than 55 cities tell the Biden Administration to stop misleading the American people in a build-up to war with Russia. And independent journalist Ford Fischer, who was on the ground January 6 and was demonetized on YouTube for documenting that history, discusses corporate media biased coverage of the left, the direction of right-wing protests, and how social media giants censor content and control users.
Plus headlines: Biden continues to send heavy weapons to Ukraine… Trump investigated for destruction of White House records… New book says Trump flushed documents down the toilet… RNC endorses January 6… Justice for the U.S. Postal Service?… Amir Locke… DC BLM activists organize to end police "stop and frisk." NBC goes all jingoistic for its Olympics coverage…
With Ford Fischer, Brian Becker, Leo Flores, David Swanson, Luci Murphy and Carlos Andino.
The show is made possible only by our volunteer energy, our resolve to keep the people's voices on the air, and by support from our listeners. In this new era of fake corporate news, we have to be and support our own media! Please click here or click on the Support-Donate tab on this website to subscribe for as little as $3 a month. We are so grateful for this small but growing amount of monthly crowdsource funding on Patreon. PATREON NOW HAS A ONE-TIME, ANNUAL DONATION FUNCTION! You can also give a one-time or recurring donation on PayPal. Thank you!