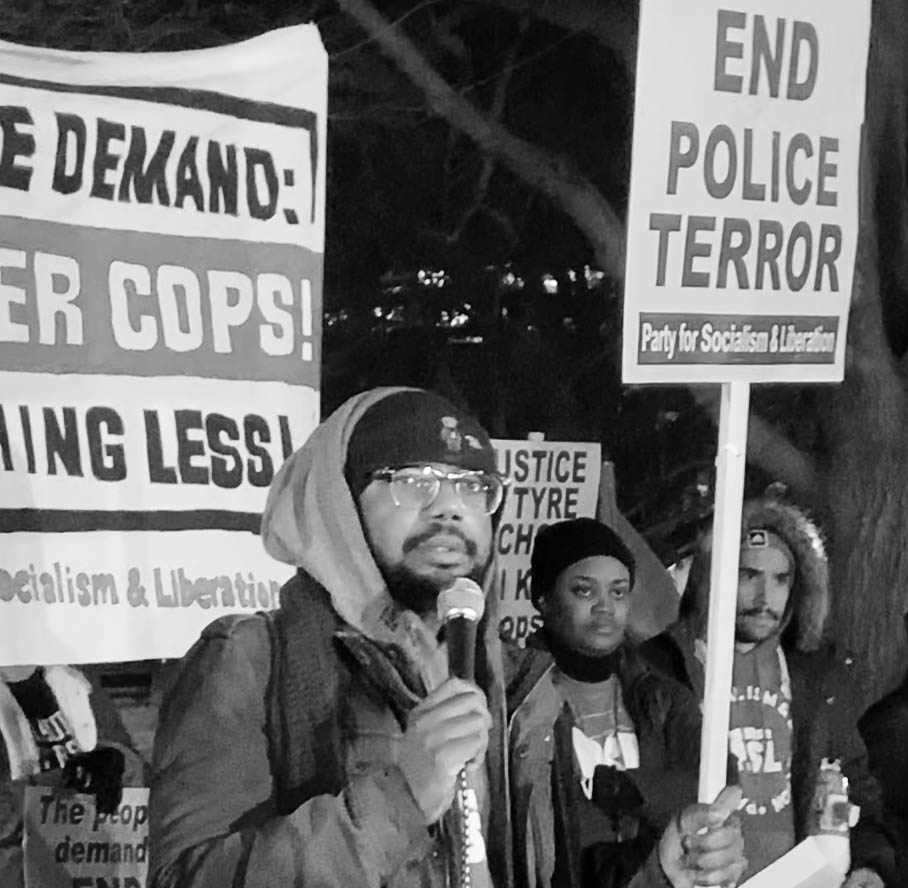 Podcast: Download (Duration: 59:25 — 40.8MB) | Embed
Subscribe: Google Podcasts | Spotify | iHeartRadio | Stitcher | RSS | Subscribe to Podcast
As Tyre Nichols, the most recent high-profile target of police terror is laid to rest, we speak to historian Gerald Horne about the links between violence inside and outside the United States.
The brutal beating of Nichols by Memphis police, captured on surveillance camera, reinforces the systemic nature of police abuse and offers more proof that the system cannot be reformed. We will go to the streets of DC where protests erupted on the night when video evidence of Nichols murder was released. With Gerald Horne, Sean Blackmon, NeeNee Tay and April Goggans.
The show is made possible only by our volunteer energy, our resolve to keep the people's voices on the air, and by support from our listeners. In this new era of fake corporate news, we have to be and support our own media! Please click here or click on the Support-Donate tab on this website to subscribe for as little as $3 a month. We are so grateful for this small but growing amount of monthly crowdsource funding on Patreon. PATREON NOW HAS A ONE-TIME, ANNUAL DONATION FUNCTION! You can also give a one-time or recurring donation on PayPal. Thank you!