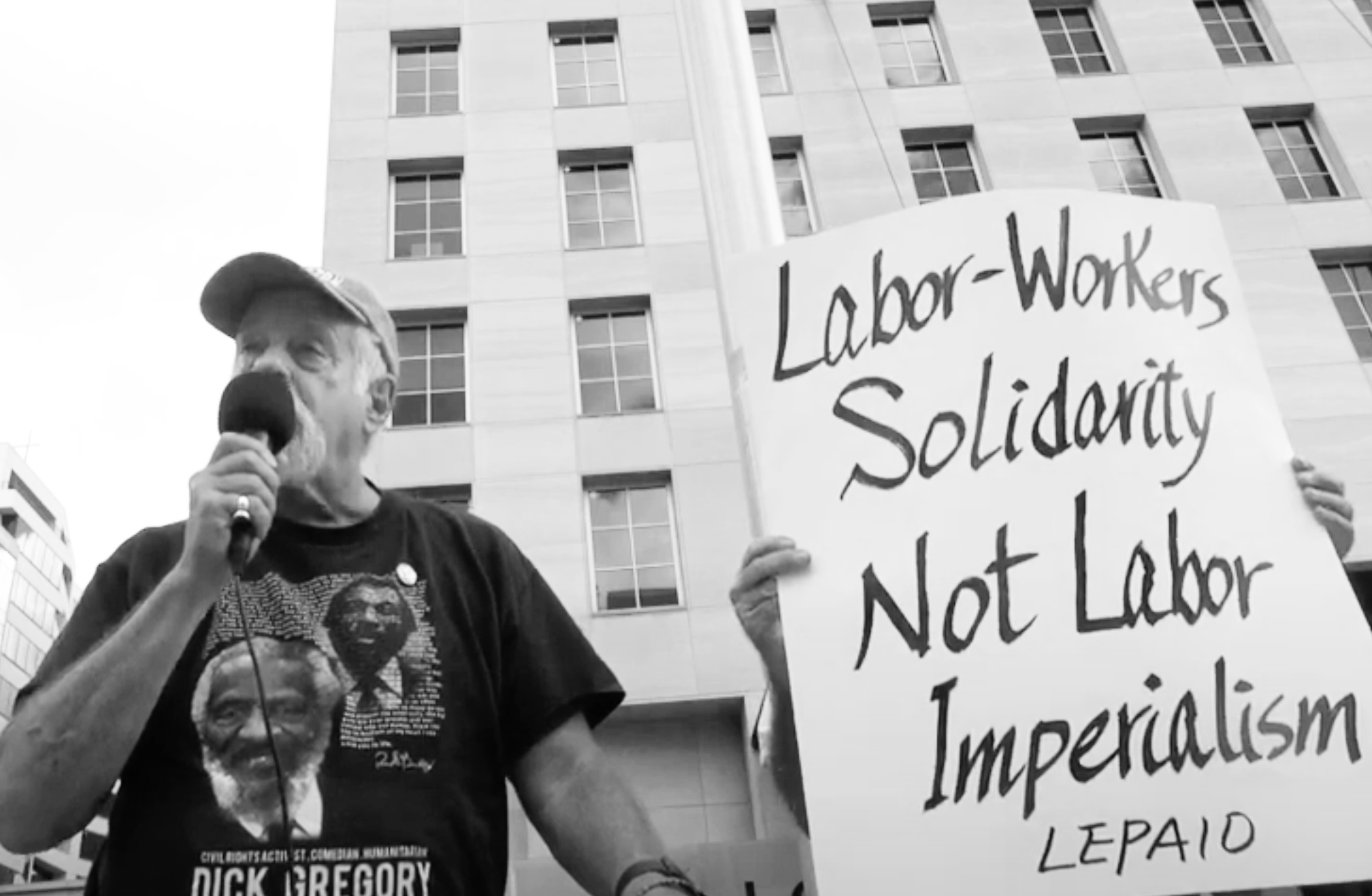 Podcast: Download (Duration: 59:27 — 40.8MB) | Embed
Subscribe: Google Podcasts | Spotify | iHeartRadio | Stitcher | RSS | Subscribe to Podcast
For this episode of the F-word on fascism, organizers remember the role of the AFL-CIO in ushering in Chile's fascist Pinochet regime, which murdered, disappeared and tortured thousands of people, including union organizers. And Gerald Horne connects the dots between the U.S.-backed coup in Chile 50 years and the chickens coming home to roost today in the U.S.
Headlines: The United Auto Workers (UAW) went on strike… U.S. Census Bureau released new data showing showing that the nation's child poverty rate more than doubled in 2022 and that the incomes of Americans continue to fall… New evidence that ExxonMobil worked secretly  to cast doubt on climate science… Arrests outside White House at rally urging President Joe Biden to grant clemency for imprisoned Native American activist Leonard Peltier… Steady stream of news articles in corporate media discuss a future U.S. war with China as an undisputed fact… Churches in Florida offer courses in Black History banned in schools by DeSantis.  
Voices: Gerald Horne, Louis Wolff, Steve Zeitzer, Carol Lang, James Patrick Jordan, Chauncey Peltier
Credits: Video contributions from LaborVideo and News2Share.
The show is made possible only by our volunteer energy, our resolve to keep the people's voices on the air, and by support from our listeners. In this new era of fake corporate news, we have to be and support our own media! Please click here or click on the Support-Donate tab on this website to subscribe for as little as $3 a month. We are so grateful for this small but growing amount of monthly crowdsource funding on Patreon. PATREON NOW HAS A ONE-TIME, ANNUAL DONATION FUNCTION! You can also give a one-time or recurring donation on PayPal. Thank you!