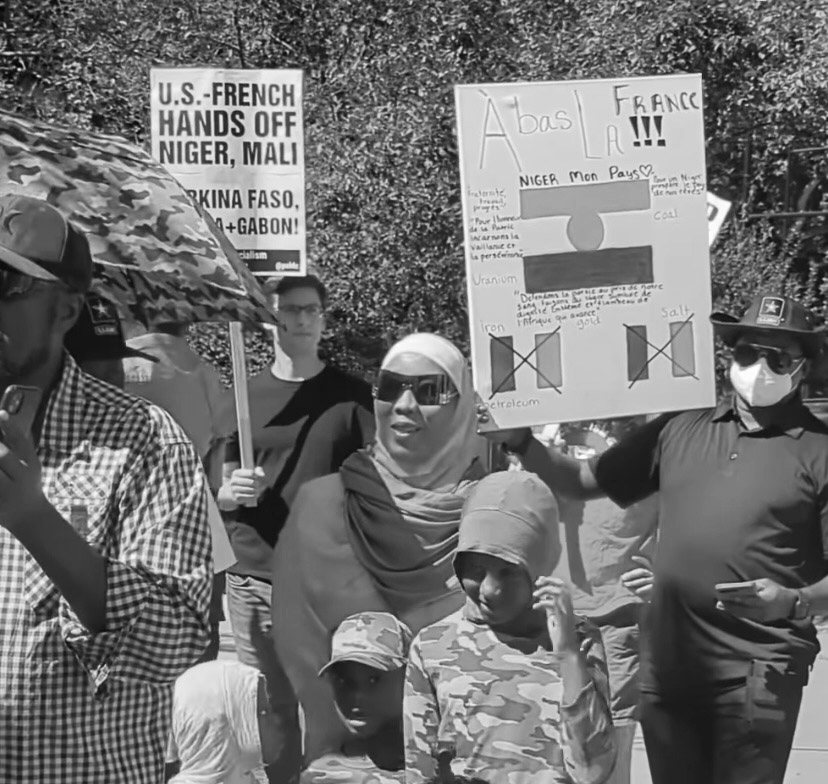 Podcast: Download (Duration: 54:20 — 37.3MB) | Embed
Subscribe: Google Podcasts | Spotify | iHeartRadio | Stitcher | RSS | Subscribe to Podcast
It remains to be seen if Niger and Gabon are throwing off French neocolonialism, only to be captured by U.S. imperialism. But in the meantime, they want their countries natural resources to benefit Africans. We speak to historian, political analyst and author Gerald Horne. And, 50 years after the U.S.-backed coup in Chile, organizers remember the role of the AFL-CIO in ushering in a fascist state that murdered Chilean union leaders.
Plus Headlines: Protests outside the French embassy in DC. United Auto Workers have rejected a counteroffer by General Motors as part of ongoing negotiations to avoid a strike, authorized to begin on September 14. Huge private equity firms like Blackstone are both massive funders of fossil fuel projects, which cause climate disasters, and are also new investors or buyers of disaster cleanup companies such as Servpro. Five "Stop Cop City" demonstrators, including faith leaders, were arrested after chaining themselves to construction equipment. Chantal James covered a talk by the author of a new memoir that includes discussions with the Rev. Martin Luther King Jr. and Paul Robeson. 500 organizations across the U.S. and world have endorsed the September 17, 2023 March to End Fossils Fuels in New York City. 
The show is made possible only by our volunteer energy, our resolve to keep the people's voices on the air, and by support from our listeners. In this new era of fake corporate news, we have to be and support our own media! Please click here or click on the Support-Donate tab on this website to subscribe for as little as $3 a month. We are so grateful for this small but growing amount of monthly crowdsource funding on Patreon. PATREON NOW HAS A ONE-TIME, ANNUAL DONATION FUNCTION! You can also give a one-time or recurring donation on PayPal. Thank you!