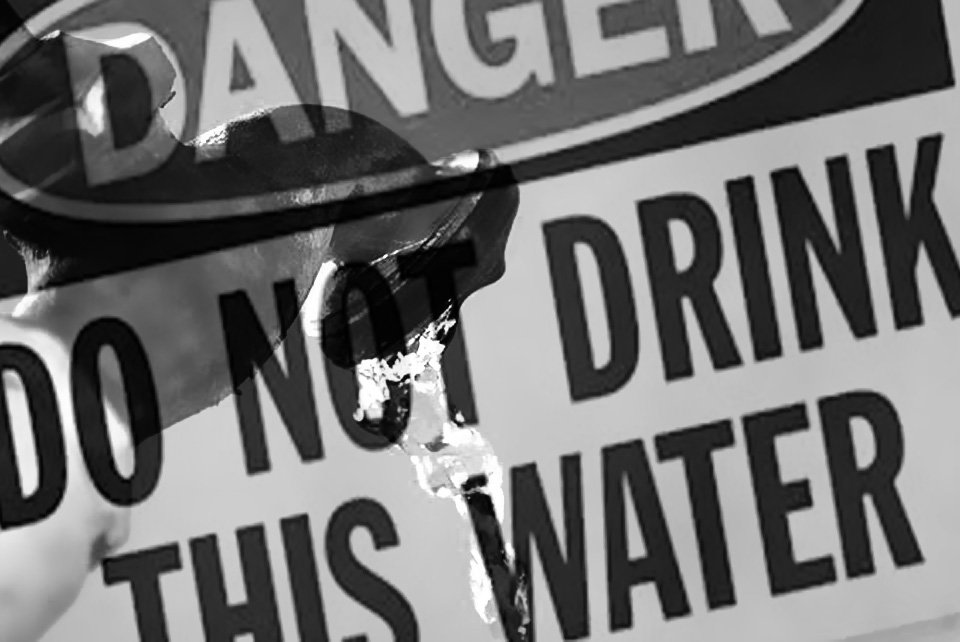 Podcast: Download (25.2MB) | Embed
Subscribe: Apple Podcasts | Android | Google Podcasts | Stitcher | RSS | Subscribe to Podcast

Michele Roberts, national co-chair of the Environmental Justice Health Alliance, kicks off this show's renewed commitment to cover issues of the environment and sustainability. We speak to her and Pam Nixon about one Black West Virginia community a fighting David-versus-Goliath battles against corporate pollution, about a recent big victory, and about how the lead poisoning water crisis in Flint Michigan is just the top of the iceberg of not only deficiencies in the country's water infrastructure but of structural environmental racism. Guests and voices: Michele Roberts, Pam Nixon, Chen Kane, Democracy Spring, voices from "West Virginia Water Crisis" by Krista Bryson.
Headlines:
-Nuclear Summit is underway here in the nation's capital.
-The Nuclear Threat Initiative hosts a panel on nuclear security in the Middle East.
-Global Zero/ globalzero.org rallies against 15000 ready-to-fire nuclear weapons in the world with a a life-size inflated nuclear missile.
-After the shocking decision by the DC Public Service to allow the nuclear giant Exelon to take over Pepco, Power DC is continuing the fight.
-Democracy Spring starts this Saturday with a march from the Liberty Bell in Philadelphia to DC, where from April 11th to 18th, thousands have pledged to engage in civil disobedience.
-Nigerians are vehemently opposing Monsanto's attempts to introduce genetically modifiedcotton and maize into Nigeria's food and farming systems.
-Beekeepers in Minnesota have received compensation from the state's department of agriculture after hives destroyed by pesticides.
-Congresswoman Maxine Waters introduced landmark legislation that would provide $13 billion dollars to end homelessness in America.
-In Black Lives Matter News, Minneapolis police officers win Minnesota who shot and killed unarmed 24-yearold Jamar Clark will not face charges, prosecutors announced on yesterday. Brian Encinia, the Texas state trooper seen on video harassing bullying and assaulting Sandra Bland during a false arrest last year was just fired from him job and here locally progressive activists are winning in some of their demands to the Maryland General Assembly for police reform in the state.
-Black Millennials for flint is holding a NoLeadZone Old School Pajama Jam (April 8, 2016 10:00 PM-1:00 AM) in DC.
-'Miles Ahead,' the biopic about Miles Davis starring Don Cheadle opens tomorrow here in the DMV. Also opening is the comedy 'Meet the Blacks'. Also tomorrow, the poetry anthology Resisting Arrest edited by poetTony Median drops tomorrow.
-Jamila Bey on the elections and announcing her nrew show in our exisiting time slot. "On the Ground" is moving to Friday 10am, 89.3 FM in the DMV and and streaming live at www.wpfwfm.org.
Producer and Host: Esther Iverem
Contributors:
Michele Roberts
Chantal James
Lydia Curtis
Michael Byfield
Dj Wah-Heed with remixes of "Alright" by Kendrick Lamar and "Mercy, Mercy Me, The Ecology" by Marvin Gaye.