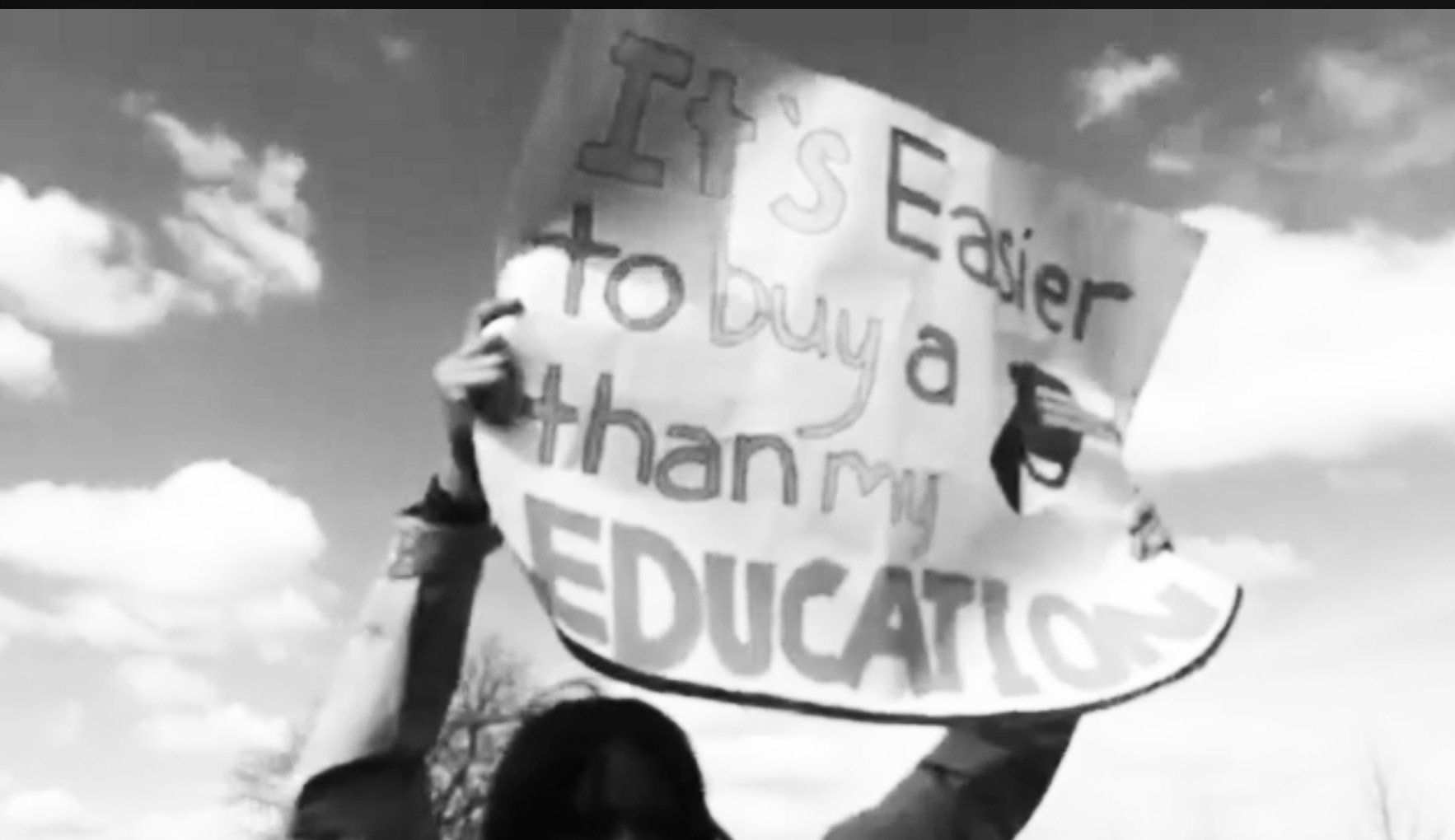 Podcast: Download (39.8MB) | Embed
Subscribe: Google Podcasts | Spotify | iHeartRadio | Stitcher | RSS | Subscribe to Podcast

On this show, our first 2018 episode of 'The F-Word,' when we talk about fascism. Professor Margaret Stevens, author of the new book, Red International and Black Caribbean: Communists in New York City, Mexico and the West Indies 1919 to 1939, joins us And one million students marching around the country to demand sensible gun laws! So we have students speaking outside the U.S. Capitol.
Headlines:
-Activists push for Sanders-Murphy-Lee resolution to end U.S. support of Saudi bombing ofYemen.
-The Senate votes to deregulate banks on 10th anniversary of economic meltdown.
-Pruitt at EPA violated Clean Air Act laws and more.
-Gerald Horne on UK-Russia controversy and Yemen.
Voices: Margaret Stevens, Gerald Horne, Students at Anti-Gun rally on Capitol Hill, Sen. ELizabeth Warren, Medea Benjamin
"On The Ground-Voices of Resistance from the Nation's Capital" (www.onthegroundshow.org) is a weekly show that brings alternative news from DC. We cover social justice activism and activists, those who are in the DC area and those who come to DC from across the nation or from across the globe to speak truth to power. Esther Iverem, creator, executive producer and host, is an award-winning journalist, poet, visual artist and activist. Her most recent book is "Olokun of the Galaxy," a book of poetry and visual art about honoring Earth's oceans and ecosystem and those who perished or descended from the Atlantic Slave Trade. (Seeing Black Press).