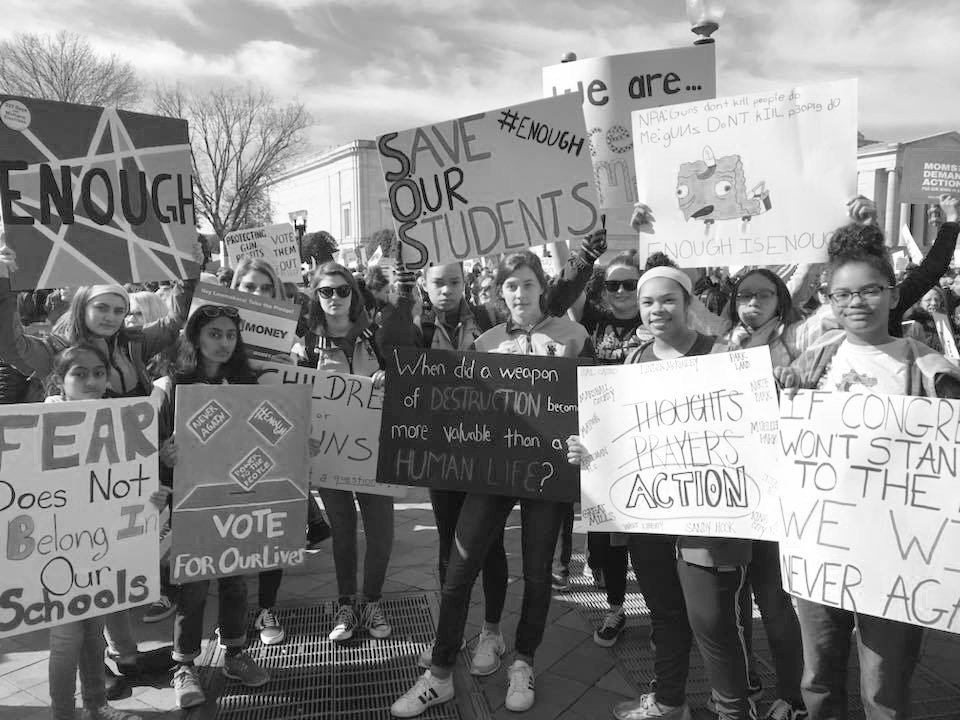 Podcast: Download (39.7MB) | Embed
Subscribe: Apple Podcasts | Google Podcasts | Stitcher | RSS | Subscribe to Podcast

On today's show, truth and lies in the news. 'Gaslighting' is a form of manipulation that seeks to sow seeds of doubt in a targeted individual or in members of a targeted group, hoping to make them question their own memory, perception, and sanity. We speak with media critic Janine Jackson and with our geopolitical analyst Gerald Horne. Also, unheard voices from the March for Our Lives and headlines.
Headlines:
-States signaled this week that they will sue the Trump administration to block it from adding a question about citizenship to the 2020 census.
-Public Citizen files suit against the Department of Education to force it to release information about its management of the TEACH grant program. Thousands of teachers are being saddled wrongly with high-interest loans.
-Lawsuit alleging Trump is violating the Constitution, due to his ownership of Trump International Hotel, allowed to proceed.
-Earth Hour celebrated around the world.
-Gerald Horne on U.S.-Russia relations and new trade pact for Africa.
Post photo from Elise Bryant.
Additional photos from the DC March for our Lives by
Chantal James:

Photos from New Mexico March for Our Lives Rally by Michele Roberts: