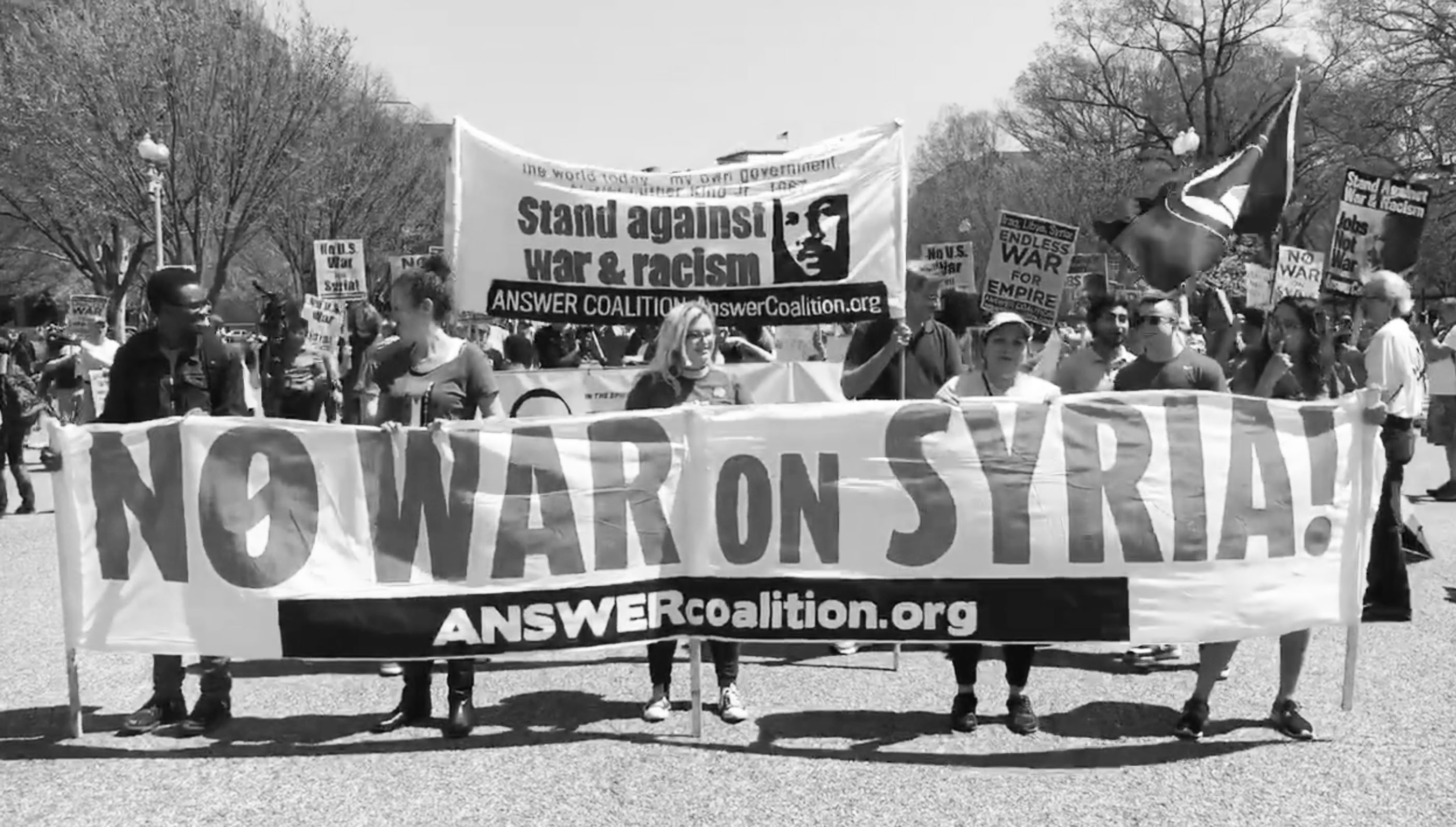 Podcast: Download (39.8MB) | Embed
Subscribe: Apple Podcasts | Google Podcasts | Stitcher | RSS | Subscribe to Podcast

On today's show former CIA officer turned peace activist Ray McGovern on what is really happening in Syria, what 'Russiagate' is really about, and breaking news about all the DC palace intrigue, chaos, positioning, spinning and plotting. Of course Gerald Horne joins us to break down international news.
More Headlines:
-Some members of Congress have signed a joint statement condemning Israel for killing dozens and injuring hundreds at the border of Gaza.
-The failure of more members of congress, other than these eight to speak out on these attacks by Israel, which receives three billion dollars annually in US tax payer dollars, drew peace activist Code Pink to visit Capitol Hill.
-The illegal missile strike on Syria, by the United States, the UK and France has led to more scrutiny by Congress of the President's ability to take such a unilateral military action.
-This week was also tax time and peace mobilizations reminded Americans that, depending on how it is calculated, up to 53 percent of each tax dollar goes for military or war-related costs.
-In DC this week, there was a hearing on the grassroots movement to divest the districts money from Wells Fargo.
-IN CULTURE AND MEDIA, the Split this Rock Poetry Festival is underway in DC though Sunday, April 22nd, More information is at www.splitthisrock.org. Black Star are in concert in DC tonight. EARTH DAY IS SUNDAY.