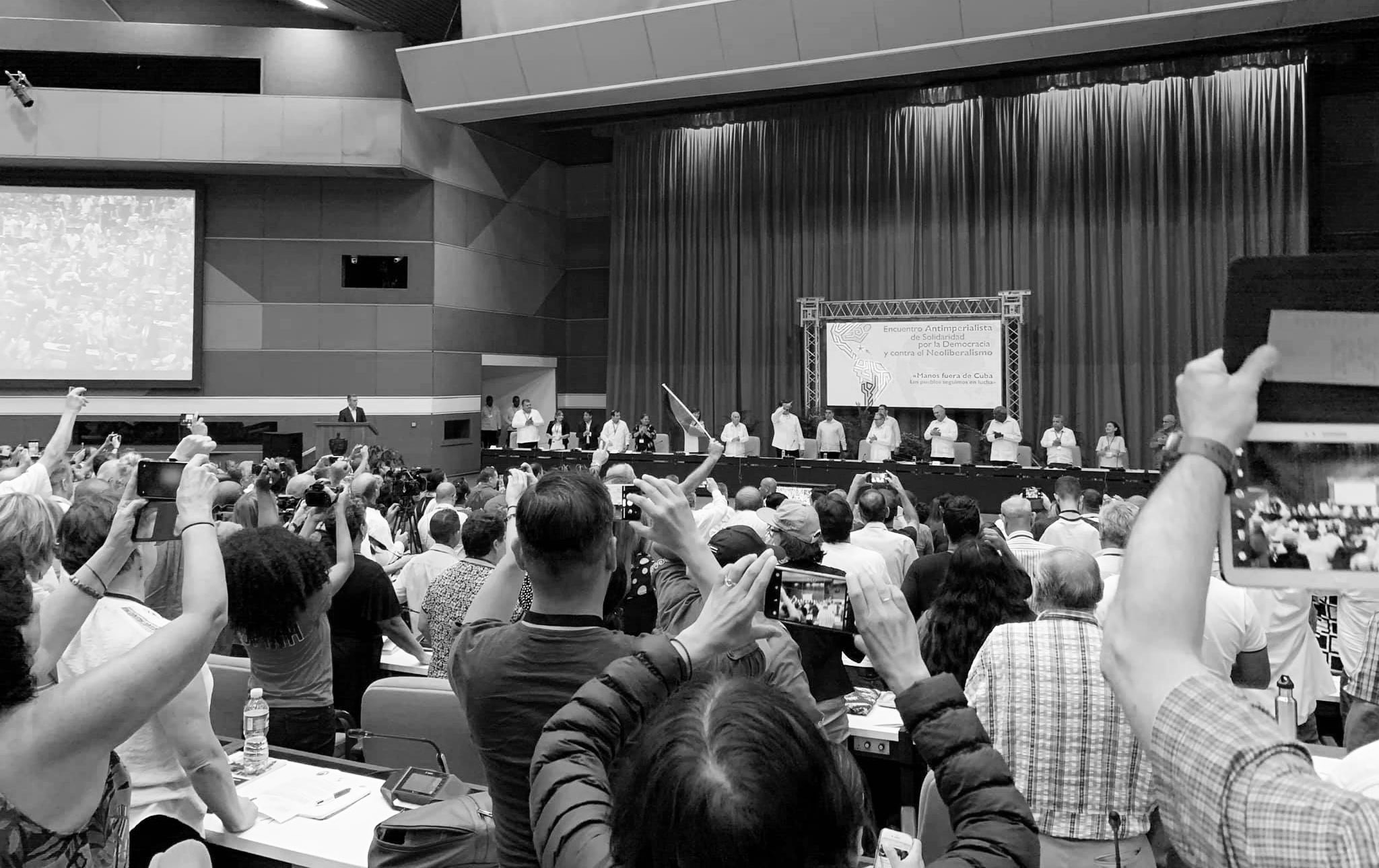 Podcast: Download (33.2MB) | Embed
Subscribe: Apple Podcasts | Google Podcasts | Stitcher | RSS | Subscribe to Podcast
Part one of our coverage from a gathering of 1500 people from around the globe who met in Havana, Cuba for the Anti-Imperialist Solidarity Meeting, for Democracy and Against Neoliberalism. The conference occurred as millions around the world, from Iraq to Haiti, from Chile to Honduras, protest in the streets against vast wealth inequality, poverty, environmental collapse and all the social ills brought about by the exploitation of people and natural resources for profit. Headlines:
For the 28th time, world leaders at the United Nations overwhelmingly voted for the United States to end its illegal embargo of Cuba.
Ben Norton of the Grayzone reports on a longtime U.S. diplomat outlining a strategy for the United States to hold hostage or steal Syria's oil and prevent reconstruction of the remainder of the country, which she describes as "rubble."
The Black is Back Coalition held its Annual March & Rally on the White House.
More than two million people have signed a petition protesting the scheduled execution of Rodney Reed.
Chantal James reports from the Post-Conviction Forum in DC.
Pacifica Radio's  New York station, WBAI, is back to airing local programs after a New York court ruling.