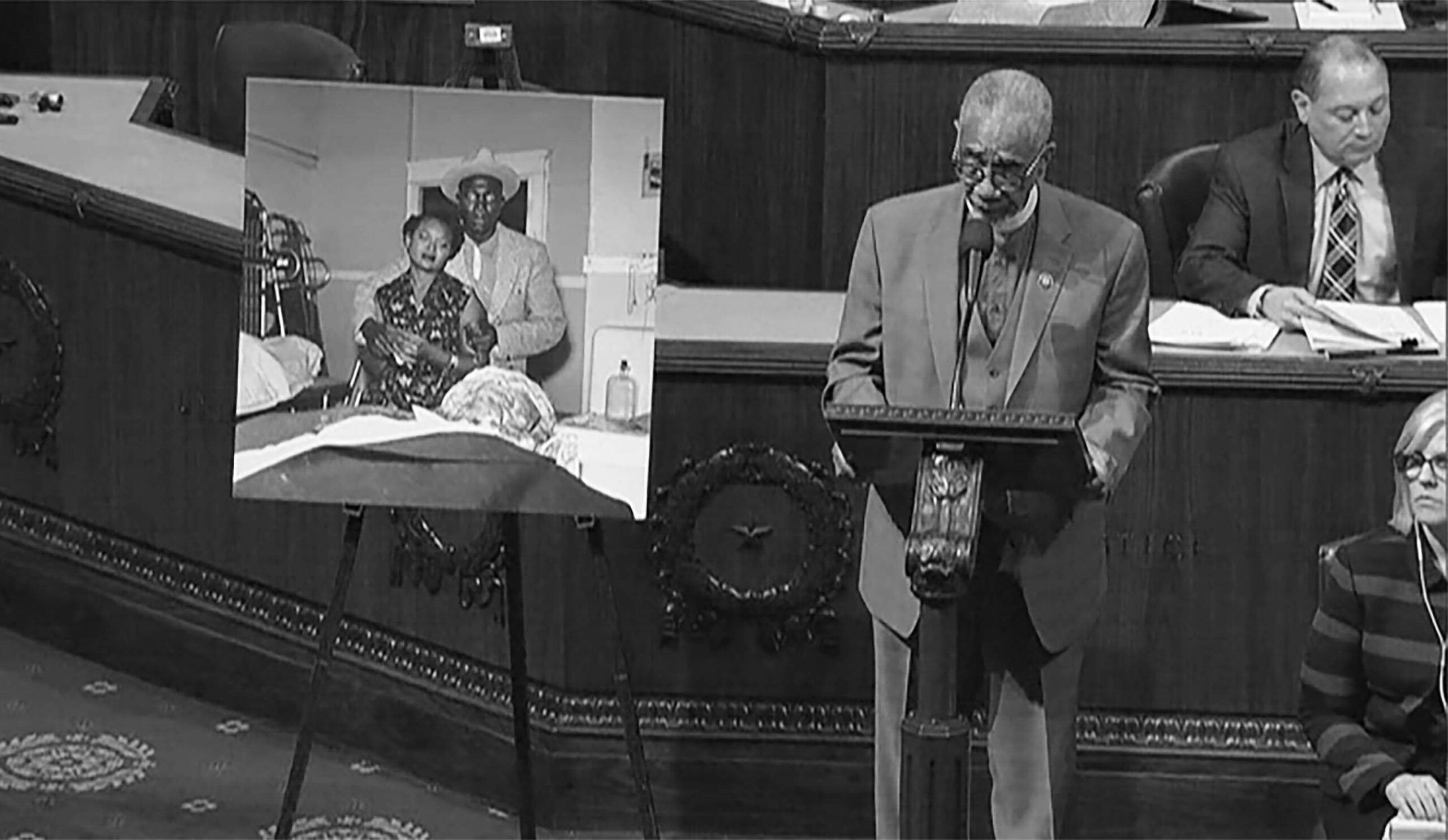 Podcast: Download (38.7MB) | Embed
Subscribe: Apple Podcasts | Android | Google Podcasts | Stitcher | RSS | Subscribe to Podcast
Sixty five years after the lynching of Emmett Till shocked the nation and spurred the civil rights movement, Congress passes legislation making lynching a federal hate crime. Meanwhile, slanted news coverage of the U.S. presidential race continues to reveal the true face of corporate media as media for the one percent. Plus headlines:
-Frontrunner Sen. Bernie Sanders faces barrage at debate.
-Bloomberg and Buttigieg display their one percent credentials.
Rep. Tulsi Gabbard speaks out on on money in the Democratic race.
Congress passed the Emmett Till Anti-Lynching Act.
Rep. Ocasio-Cortez reads Green New Deal proposal into the record.
U.N. says Trump assault on environment is violation of human rights.
Protesters rallied outside the Supreme Court where oral arguments began in a case that will determine whether a pipeline can cross the Appalachian Trail.
Rallies in support of Julian Assange, facing possible extradition to U.S.
Smithsonian Institution releases 2.8 million images to public.
Documentary on lynching, "Always in Season," premieres on PBS.
The show is made possible only by our volunteer energy, our resolve to keep the people's voices on the air, and by support from our listeners. In this new era of fake corporate news, we have to be and support our own media! Please click here or click on the Support-Donate tab on this website to subscribe for as little as $3 a month. We are so grateful for this small but growing amount of monthly crowdsource funding on Patreon. You can also give a one-time donation on PayPal. Thank you!