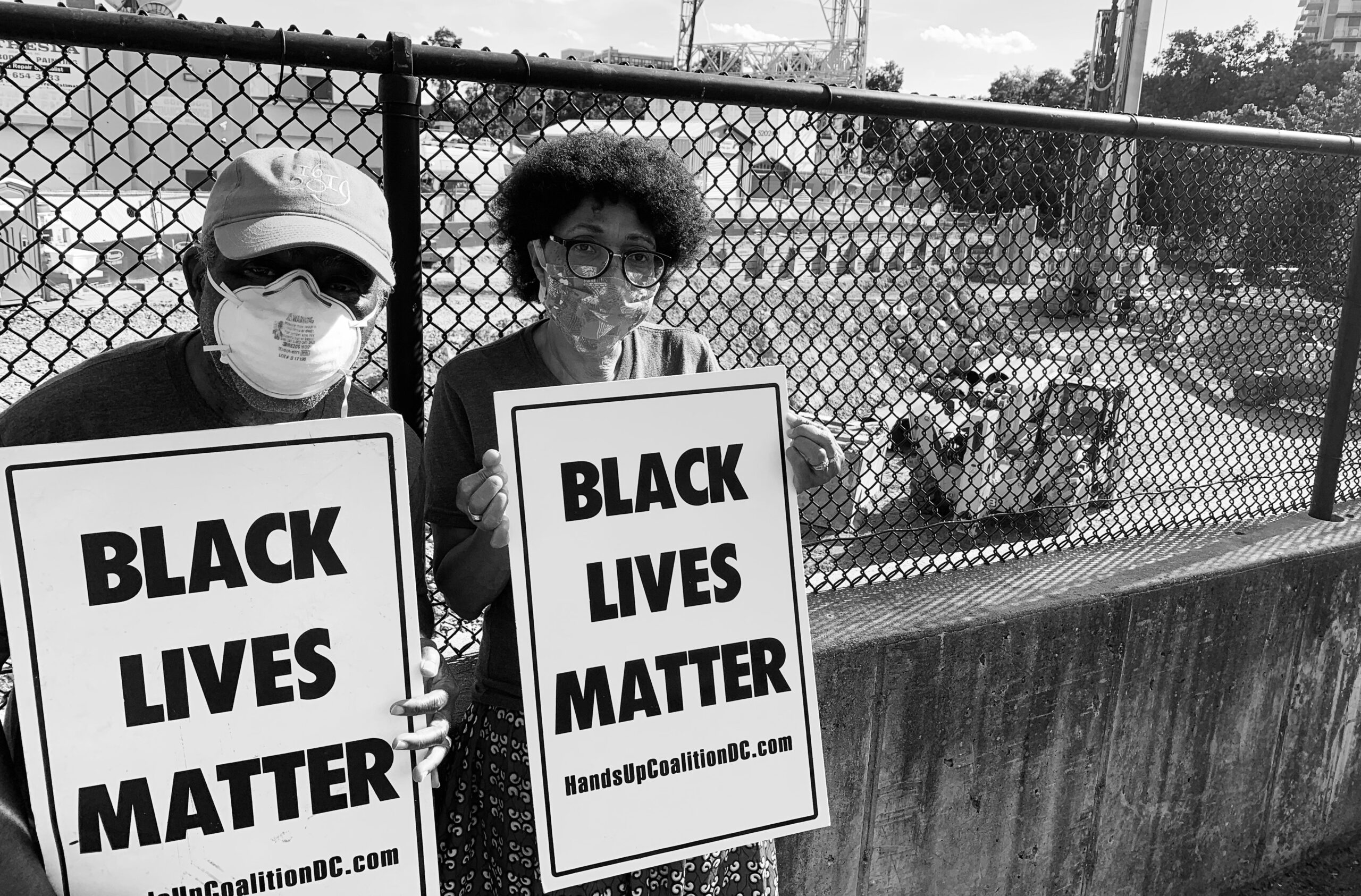 Podcast: Download (Duration: 57:55 — 39.8MB) | Embed
Subscribe: Apple Podcasts | Google Podcasts | Stitcher | RSS | Subscribe to Podcast
Those working to preserve and honor an African burial ground in the DC area say that time is running out to save it as new construction has desecrated the site. And a month after George Floyd was killed by Minneapolis police, monuments to racism and white supremacy continue to be toppled. We also speak to journalist Jon Jeter for this month in media and culture.
Plus headlines: The world-wide campaign to topple monuments to white supremacy comes to Washington, DC…Statue of Albert Pike, a Confederate general associated with the Ku Klux Klan, is toppled in DC…DC Council Committee passed a budget that cuts $15 million from the police…Time is running out to save an African burial ground in the DC area as new construction has desecrated the site…A round-up of activism, including car caravan around the Capitol by U.S. postal workers…Culture and Media: new attacks on Assange and Chinese media, Memorial for Robert Northern-Brother Ah, remembering the Emanuel 9 and History Note on Muhammad Ali.
The show is made possible only by our volunteer energy, our resolve to keep the people's voices on the air, and by support from our listeners. In this new era of fake corporate news, we have to be and support our own media! Please click here or click on the Support-Donate tab on this website to subscribe for as little as $3 a month. We are so grateful for this small but growing amount of monthly crowdsource funding on Patreon. You can also give a one-time or recurring donation on PayPal. Thank you!